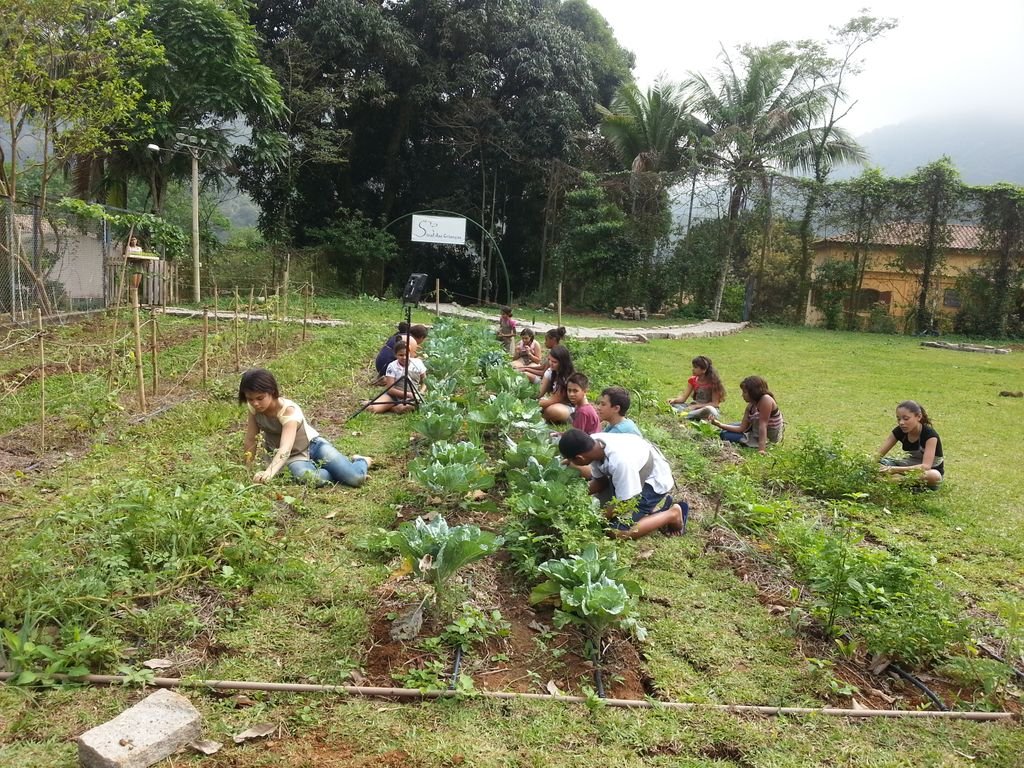 As we wrap up the year, we want to look back on the many accomplishments that we - thanks to Global Giving's generous donors - have been able to achieve.
Starting in the beginning of the year, we continued our work to reform and revitalize the spaces of the school, that for years have been plagued with poor infrastructure. The area in which the garden now is was so poorly taken care of that the children could not even enter there. Therefore, our team wento to replace the floors, paint the walls, and make it safe for students to use. Then, our education coordinator, Luisa, continued the project "Aventura dos Sabores" with the creation of the garden and vertical garden using plastic bottles. Here is a video of the project: https://www.youtube.com/watch?v=ZKYE5Bnhh34
In May, students from Canisius college worked side-by-side the Student Council students in order to build recycled funiture, paint designs on the walls, and improve the gardens. The SINAL team also built a "tool shed" for the students to keep their gardening tools inside.
Throughout the rest of the year, Luisa and the SINAL team continued to work each week in the garden with the students. They did science experiments using plastic bottles, oxiginated water, and bio-fertilizers. The students also came to SINAL to plant trees and to learn how to do mosaic. They, together with other community members, made a mosaic that said "Everyone together" to put in the central plaza.
The last few weeks they have focused on maintaining the garden and lots of games related to biology and healthy food.
We are looking forward to next year, where we plan to build a water catchment system together with the engineers without borders local group.