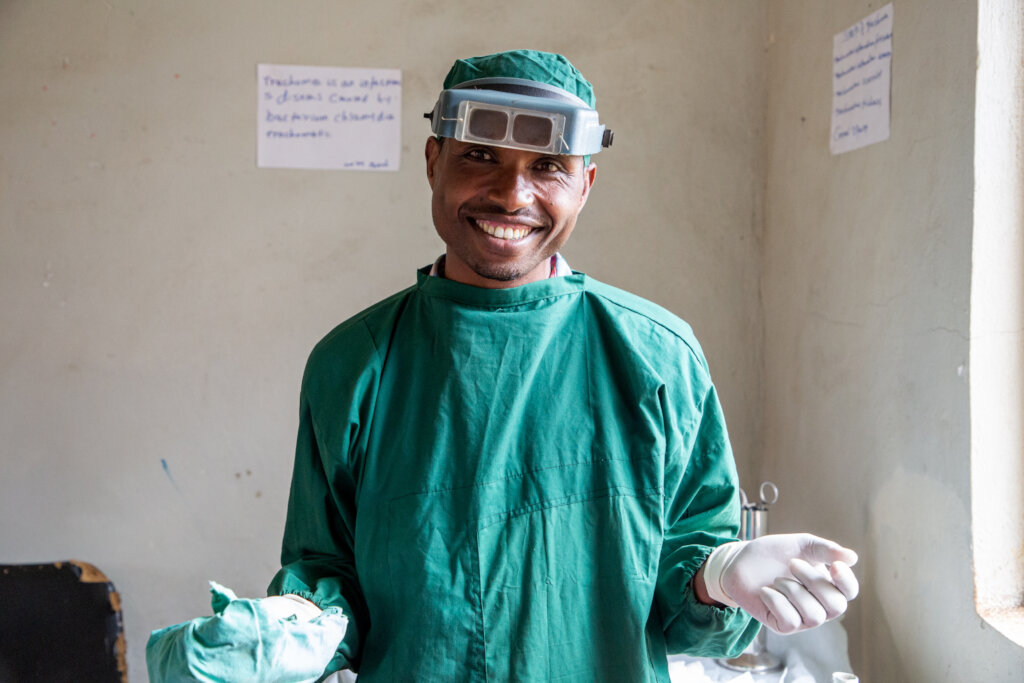 In November, while in Ethiopia we met a remarkable man who, thanks to supporters like you, is transforming people's lives.
While visiting the local health centre in Chencha (southern Ethiopia), a young woman called Tadelech arrived as she was suffering from the pain and discomfort of trachoma. Every blink was a step closer to blindness. She could no longer cook for her children and had become increasingly dependent on them.
But that all was about to change!
Melaku, an Orbis-trained eye surgeon, conducted the 20-minute eye surgery, restored Tadelech's vision and relieved her of the pain.
Six months ago, Tadelech started to have problems with her eyes. First, it began with watery eyes, but this gradually worsened, and before long, the light irritated her, and the pain was excruciating and unbearable.
Tadelech has five children, and as her condition worsened, she could no longer cook, fetch water and care for the children. Children of parents with trachoma are often forced to drop out of school to help at home.
Thankfully, her children heard about the work of Orbis at school and encouraged her to visit the local health centre for treatment. She was diagnosed with trachomatous trichiasis, the blinding form of trachoma. Without treatment, she would eventually go blind.In August, she had a successful surgery on her left eye, and in November, when me met Tadelech, she was undergoing surgery on her right.
Like any of us, Tadelech was pleased when the second surgery was over - her discomfort was evident throughout. Once she was bandaged, she sat up and looked around. After a moment a giant smile spread across her face. Her vision was restored!
Restoring Tadelech's sight was only possible because of people like you. Please donate to Orbis today and support the health centre where her surgery was performed. You can help give Melaku the tools and training he needs to care for more people like Tadelech.
Thank you for being part of the solution.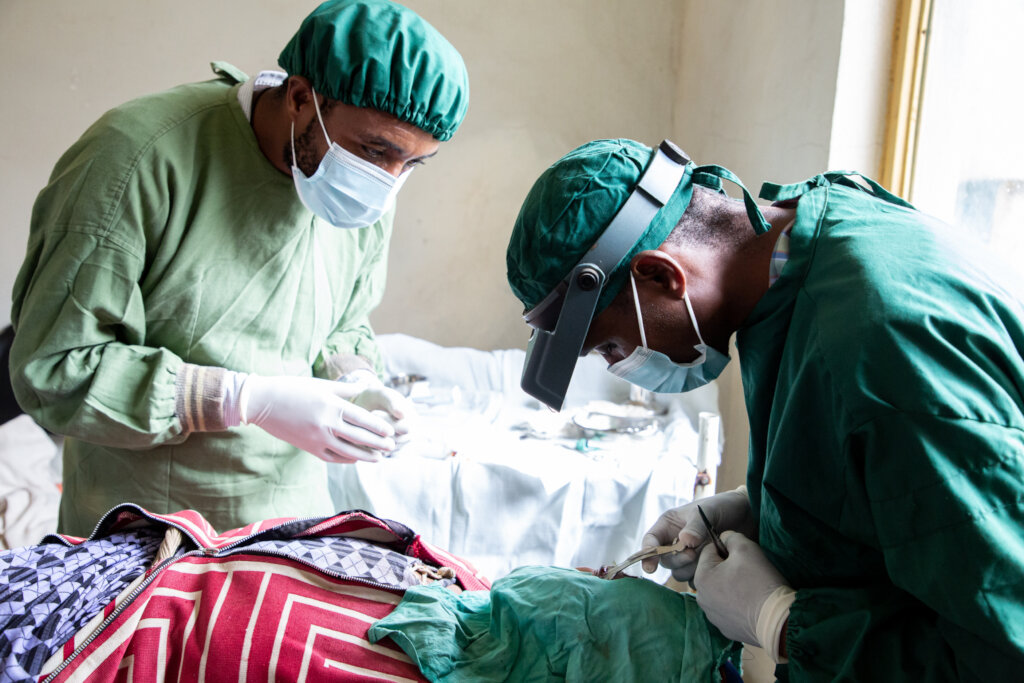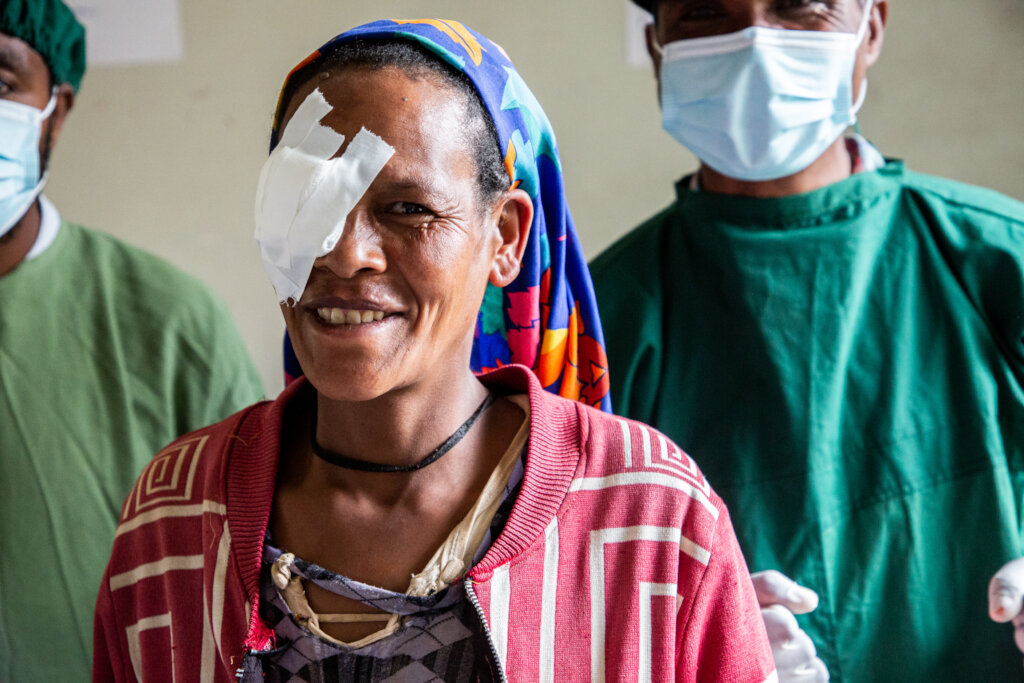 Links: