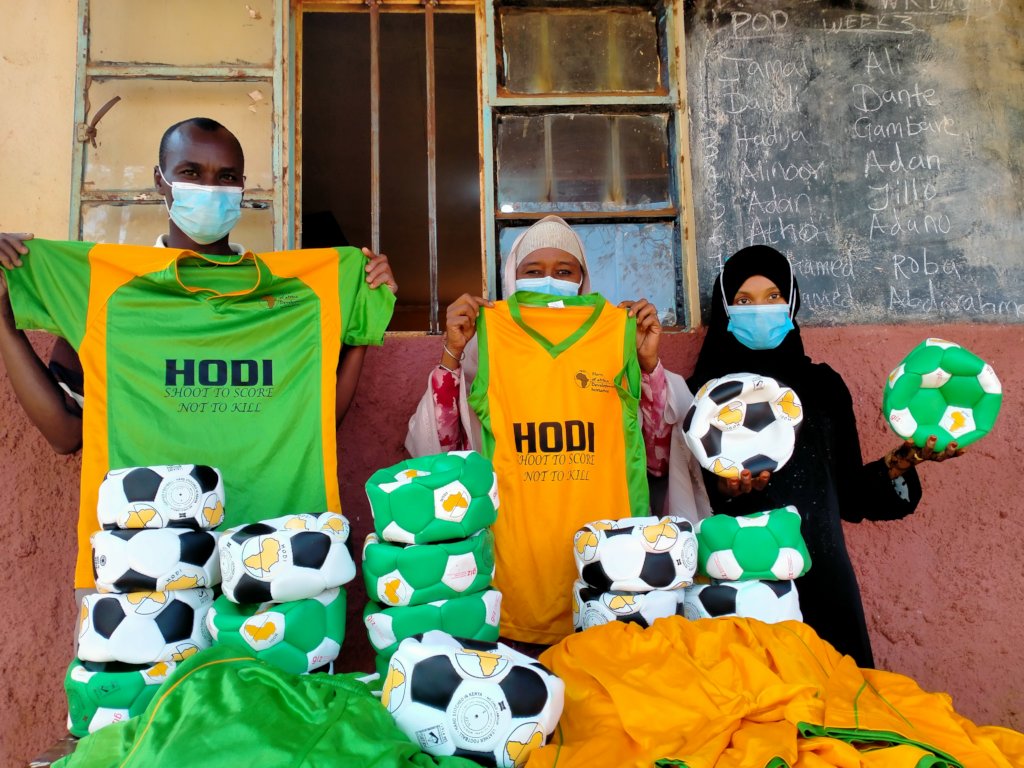 EDUCATING YOUNG GIRLS IN NORTHERN KENYA
Distribution of reusable pads to 44 girls in Saku sub county
We were able to purchase 176 reusable pads and distributed them to 44 girls. Each girl received 4 pads for use.
The reusable pads will help the vulnerable girls to improve their lifestyle and allow them to continue attending school even when they are menstruating because many girls miss school or drop out completely because they cannot afford one.
One girl had this to say: "Thank you so much for the reusable pads as this will help us reduce the cost".
SHOOT TO SCORE
Distribution of balls to school,Youths and GK prisons
In August, we distributed 50 balls and 6 sets of football kits to schools in Marsabit. The 50 balls and 6 sets of football kits will be used by 488 girls and boys in the schools.
We also distributed 4 footballs to Marsabit GK Prison for use by prisoners and youth. The Prison had sent a formal request for support through one of their officers.
Refresher training for staff and coaches
A refresher training on football drills was conducted for 5 coaches in August 2021. The training was conducted over a period of 3 days at HODI and was meant to prepare the team ahead of the new school term.
488 girls and boys from schools in Marsabit will be taking part in football sessions beginning September 2021.
Strategic plan
HODI board members and staff participated in development of parts of the new strategic plan over the course of three days in August.The new strategy will guide HODI's work from the start of 2022.
THANK YOU
We could not have done all this without your support. We ask you to keep supporting and empowering communities here in northern Kenya.
On behalf of all our communities and everyone on our team, we say a big thank you for your enduring support.