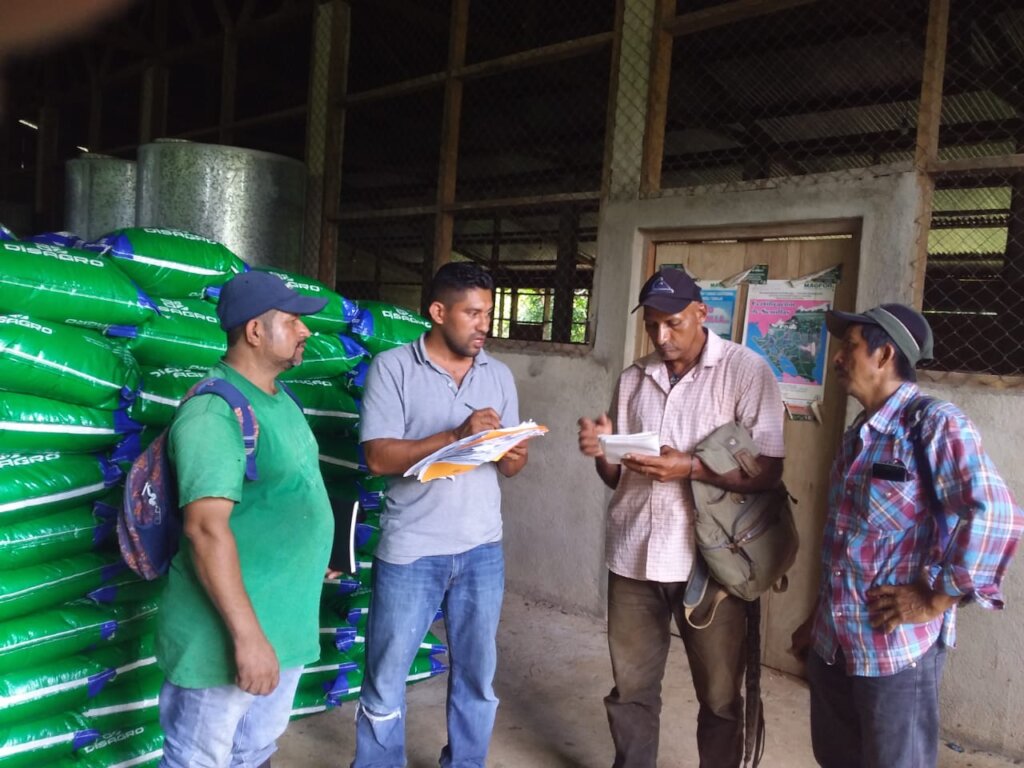 The mission of Self-Help International is to, "Alleviate hunger by helping people to help themselves." In Nicaragua, Self-Help has adopted a three-pronged approach to assist farmers in improving the quality and quantity of food they produce.
The crucial elements are: (1) access to improved seeds, such as high protein (QPM) corn and biofortified beans; (2) improved knowledge of agricultural practices, communicated through workshops, demonstration plots, and social media postings; and (3) short-term loans using funds received from Self-Help donors. Access to credit allows farmers to not only acquire improved seeds but also purchase the fertilizer, pesticides, and seed protection inputs they need to take full advantage of the genetic potential of the seed they purchase.
At the beginning, Self-Help provided credit to a group of farmers who agreed to produce certified QPM seed corn, which was then channeled into the commercial agricultural input market. In 2019, the credit program was extended to a larger group of 68 farmers who, after completing the necessary training, planted the certified QPM seed and produced commercial corn.
After meeting their own families' nutritional needs, farmers marketed their extra production to other families in the community. This provided the farmers with cash income to spend on other priorities such as education for their children and home improvements.
Self-Help has developed this innovative model that identifies leading farmers in each community who in turn identify other farmers whom they consider to be good credit risks. These leaders help arrange loans from Self-Help to purchase seed and other crop inputs. They also take responsibility for seeing that the loans are repaid after the crops are harvested. By utilizing local leaders, Self-Help leverages its professional expertise and capital to benefit many more families.