Project Report

| Sep 16, 2022
Workshop on Reproductive and Health Rights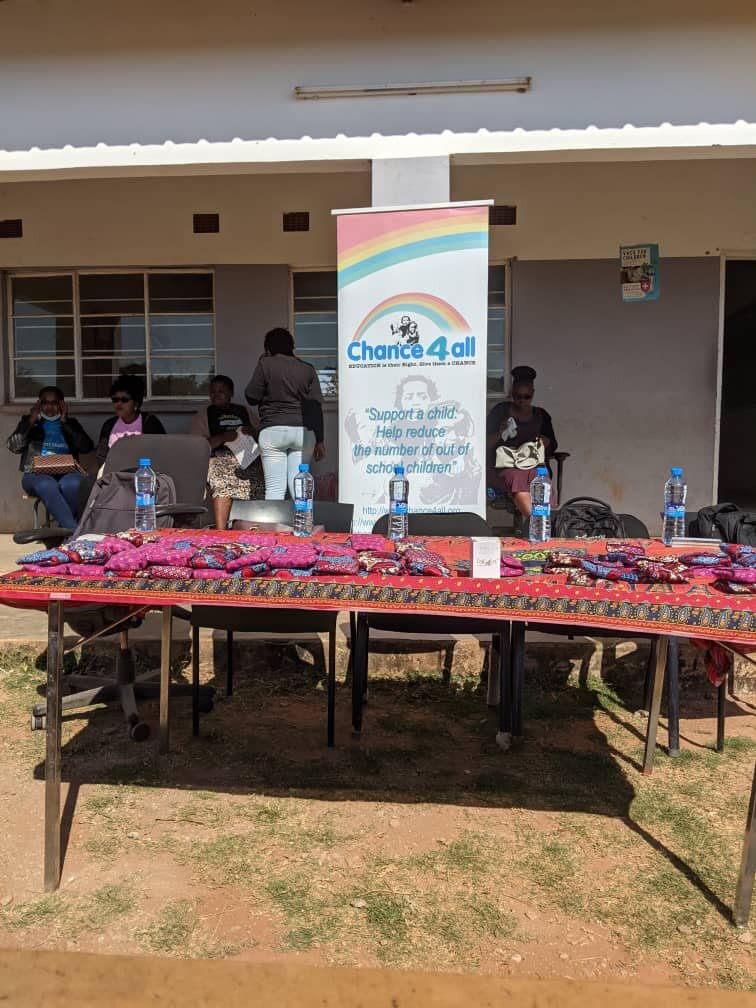 Workshop on Reproductive and Health Rights and beyond
In August, Chance4all held another successful workshop on reproductive and health rights. The girls that participated were from local schools in Bauleni, namely Prince Takamado Primary School, Bauleni Secondary and girls from Youth Armoury soccer Academy (YASA FC). This was held at Bauleni Secondary school in Lusaka.
The following topics were discussed:
Contraceptives and Reproductive health
Mental health awareness
Addiction
Menstrual health, hygiene and myths associated with menstruation
Introduction of menstrual cups and feedback from our cup ambassadors and
Use of reusable pads, their benefits and maintenance.
Our cup ambassadors, who received cups at the last workshop, came to talk about their experience and they delivered the following comments:
The use of the cup saves money;
There is no reason to miss class as the cup is comfortable and easy to maintain (clean) even at school;
No need to worry about changing the cup as it is the case with regular pads;
The cup also has a lot of health benefits as compared to regular pads. For example, most girls experience discomfort, rash and other irritations as a result of using regular pads;
The cup has helped in increasing self-esteem and confidence as there is no worrying about messing up clothes;
The cup has also proven to be more reliable than regular pads: with a cup it is possible to be very active in sports even during periods;
There is need to also educate boys about menstrual education, to assist in combatting discrimination that girls experience during menstruation.
For the first time, this workshop was also open to boys. The boys participated and were particularly interested in the aspects of sexual reproductive health, mental health awareness and effects of gaming.
The following items were distributed to the girls and boys:
Washing power;
Bathing soap;
Toothpaste and toothbrush;
Snack pack, fruits and juice;
Girls also received re-usable sanitary pads.
These workshops are very successful and more schools are asking Chance4all to organize them to raise awareness on these topics and fight discrimination between girls and boys.
Chance4All continues its work in the Bauleni community, we serve through education, workshops, but also hands-on activities such as our monthly cleanup, and new experiences such as the visit to an organic farm in Lusaka, where the students had the opportunity to see farm animals and learn about organic farming and breeding.
Stay tuned for our next report…