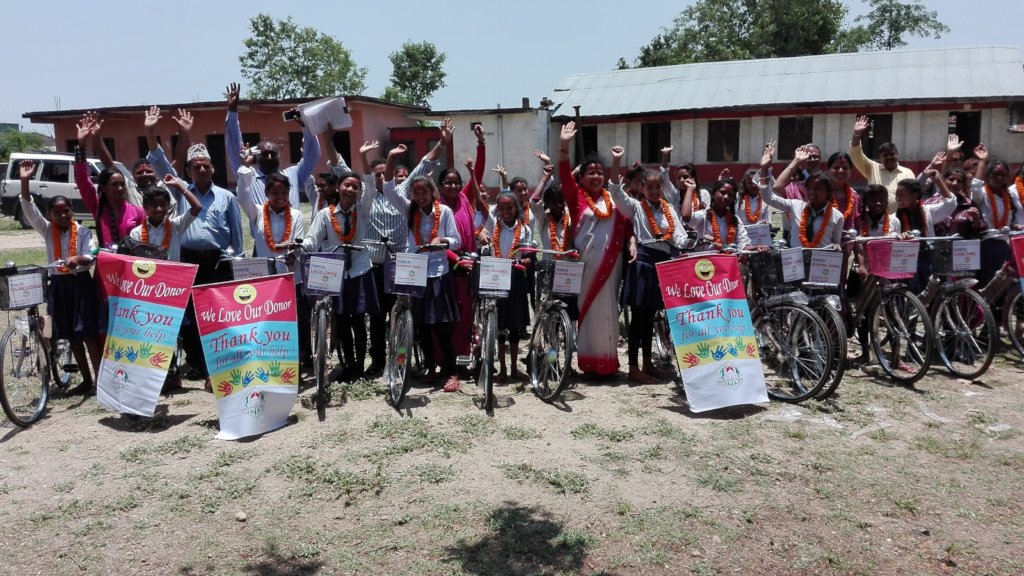 Dear Generous Donor,
It is my pleasure to share you the latest update of the project loved and donated by you: https://www.globalgiving.org/projects/send-girls-to-higher-secondary-school-with-a-cycle-gift/reports/ Report covers the update of this quarter.
During this reporting period we could not organize bicycle gifting ceremony as planned as there were not enough fund collected to organize the event in this reporting quarter. We are about to meet the gifting of 500 bicycles to high school girls in Southern Nepal. Most of the bicycles have been already gifted but we need your more support to reach to the targeted number of girls.
We believe, a bicycle donated by you is not only a means of commute for long distance but it is a hope, an encouragement and inspiration for Nepali girls who are in threat of marrying earlier due to giving up the school on various reasons.
Please feel free to contact us for further information and any other details.
Thank you for your generosity.
JWAS Project Team
https://www.globalgiving.org/projects/send-girls-to-higher-secondary-school-with-a-cycle-gift/
Contact No: 00977-41-523576/520652, Email: jwas@ntc.net.np
Janaki Women Awareness Society (JWAS), Saranchiyakuti, Janakpurdham-4, Nepal (www.jwas.org.np)