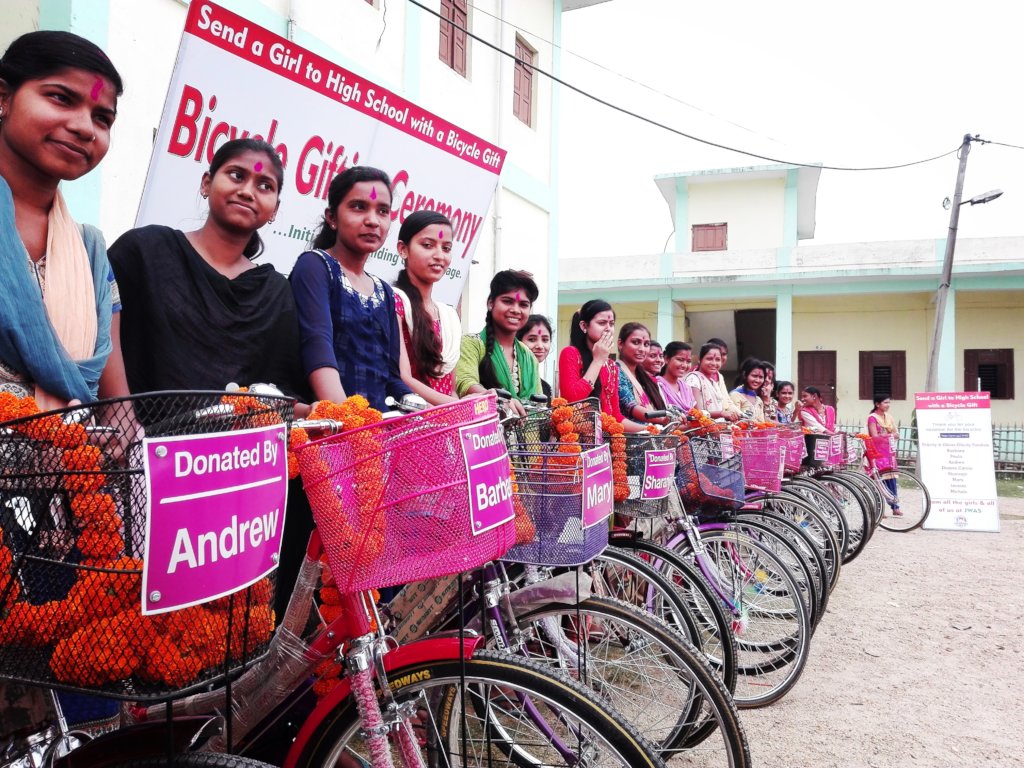 Dear Generous Donor,
Today, with this report it is my pleasure to share you the latest update of the project loved and donated by you: https://www.globalgiving.org/projects/send-girls-to-higher-secondary-school-with-a-cycle-gift/reports/
As simple as a bicycle gift from you, we are supporting Nepali girls to continue their high school because it has been seen keeping girls longer in school is one of the most effective ways to prevent child marriage while at the same time providing them with the knowledge, skills and confidence to create a more promising future for them. A bicycle is not only a means of commute for long distance but it is a hope, an encouragement and inspiration. We hope your bicycle gift will encourage many girls in schools and equip them with confidence and courage to say NO to child marriage as it has not been the case with many girls.
During this reporting period we could not organize bicycle gifting ceremony as planned earlier in Aadarsha National Secondary School Lalgadh, Dhanusha where first lot of bicycle gifting ceremony has already been held last year. The event has been planned in the coming quarter. In our next reporting we will share you more details of the event.
Please feel free to contact us for further information and any other details.
Thank you for your generosity.
JWAS Project Team
https://www.globalgiving.org/projects/send-girls-to-higher-secondary-school-with-a-cycle-gift/
Contact No: 00977-41-523576/520652, Email: jwas@ntc.net.np
Janaki Women Awareness Society (JWAS), Saranchiyakuti, Janakpurdham-4, Nepal (www.jwas.org.np)