Dear Generous Donor,
Today it is my pleasure to share you the latest progress of the project loved and donated by you 'Send a Girl to High School with a Bicycle Gift' by Janaki Women Awareness Society (https://www.jwas.org.np), Nepal.
This report covers:
A brief Story of 10th grader early married 'Susmita' & news of latest lot of bicycle distribution event.
Susmita is a grade 10th student of Shree Secondary School, Janakpur-14 Dhanusha, Nepal. While in grade 9, she was married at the age of 16 with Surendra from the neighboring village. As marriage gossip was ongoing in her family last year school administration and teachers including child club groups best tried to stop this child marriage but without any success. Though the legal provision of minimum age of marriage in Nepal is 20 no one came in the front to challenge it legally as both the family members were not ready and it would have been creating conflicts among the locals. Thus one more case of child marriage took place contributing in the country's already high child marriage rate of 39.5% (one of the highest in the South Asia Region considering 18 as the first age of marriage). Now Susmita 's days starts with all the household chores in her in' laws house where everything is new and strange for her but one more disappointing thing is that her husband Surendra is not side by her as he has gone abroad after three months of their marriage to earn the living of the family.
One of the teachers from Susmita's School says though we could not stop the marriage at least we were able to convince Surendra and his family to let Susmita continue her study further and yes till now she is continuing her study and is one of the intelligent student of the class. She further says all girls are not fortunate like Susmita as she has seen other girls from grade 8, 9, and 10 from the school who married earlier have never joined any school thereafter. After gifting a bicycle, we spoke to Susmita who comes to the school from her new location which is more than 7 KM both way and asked her how she feels? She says she was so grateful with the bicycle gift for her long commute and wish to study further, do something on her own and support her husband and the family but still fears whether she could continue her study as many of her friends in the village have left the school after marriage.
As simple as a bicycle gift from you, we are supporting Nepali girls to continue their high school because we believe keeping girls longer in school is one of the most effective ways to prevent child marriage while at the same time providing them with the knowledge, skills and confidence to create a more promising future for them. A bicycle is not only a means of commute for long distance for them but it is a hope, an encouragement and inspiration. We hope your bicycle gift will encourage many girls in schools and equip them with confidence and courage to say NO to child marriage as it could not happen in the case of Susmita.
With your support we have held a latest lot of bicycle distribution event on 28th of December, 2017 where total 25 bicycles were distributed to high school girls of Kshireshwor Janata Secondary School, Kshireshwor NP-5, Dhanusha, Nepal.
We heartily thank all the donors and really appreciate and value your every donation for the cause – Increasing access of girls in high schools and ending child marriage. We keep you updated every three months of the progress made by your donation.
Please feel free to contact us for more details.
Thank you.
Bishnu K. Bhandari
Program Coordinator (Project Leader for Send a Girl to High School with a Bicycle Gift) https://www.globalgiving.org/projects/send-girls-to-higher-secondary-school-with-a-cycle-gift/
Contact No: 00977-41-523576/520652, what's App: 00977-9854027765
Email: jwas@ntc.net.np
Janaki Women Awareness Society (JWAS), Janakpur-4, Nepal (www.jwas.org.np)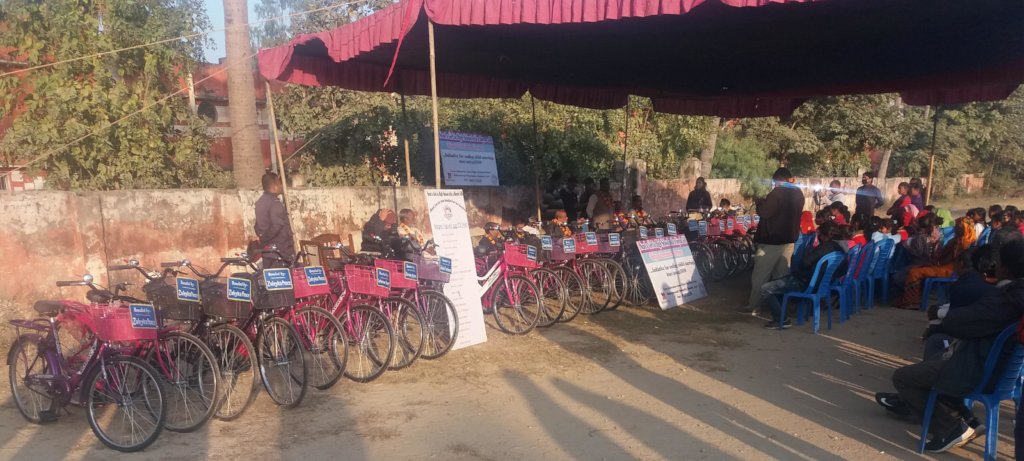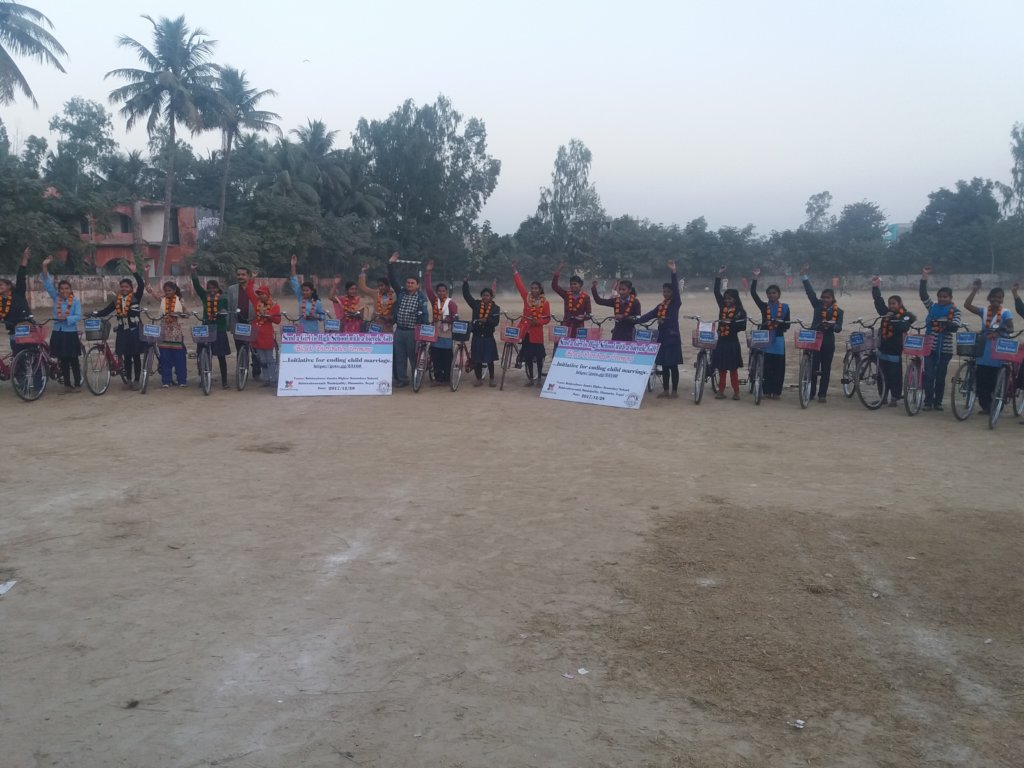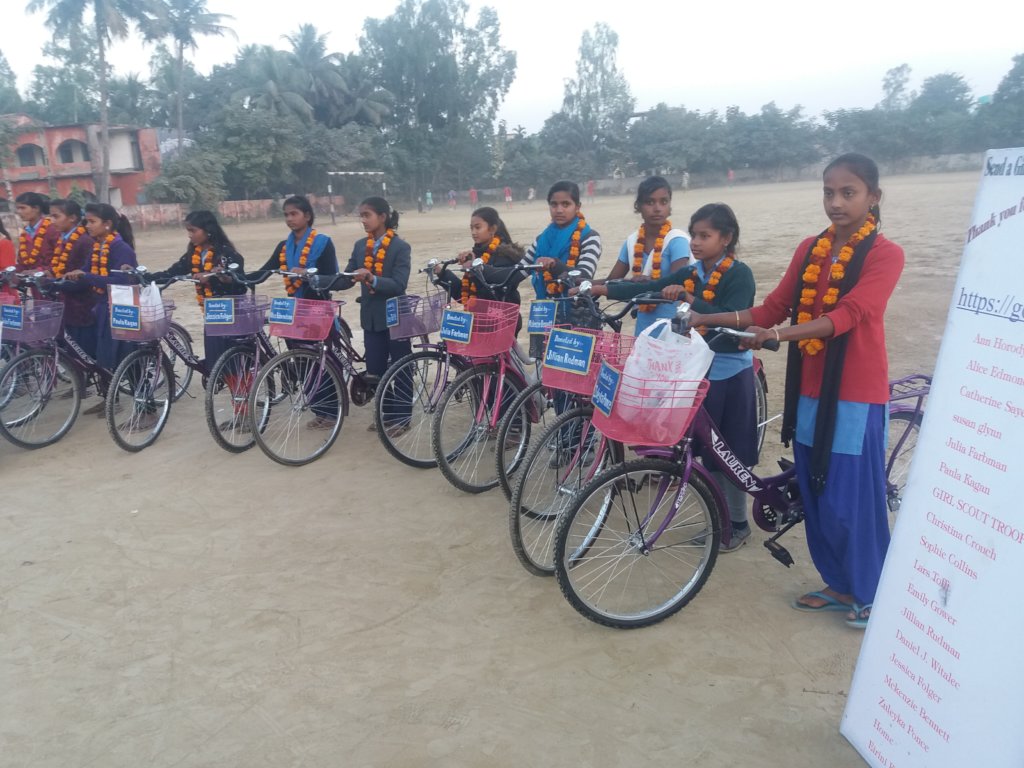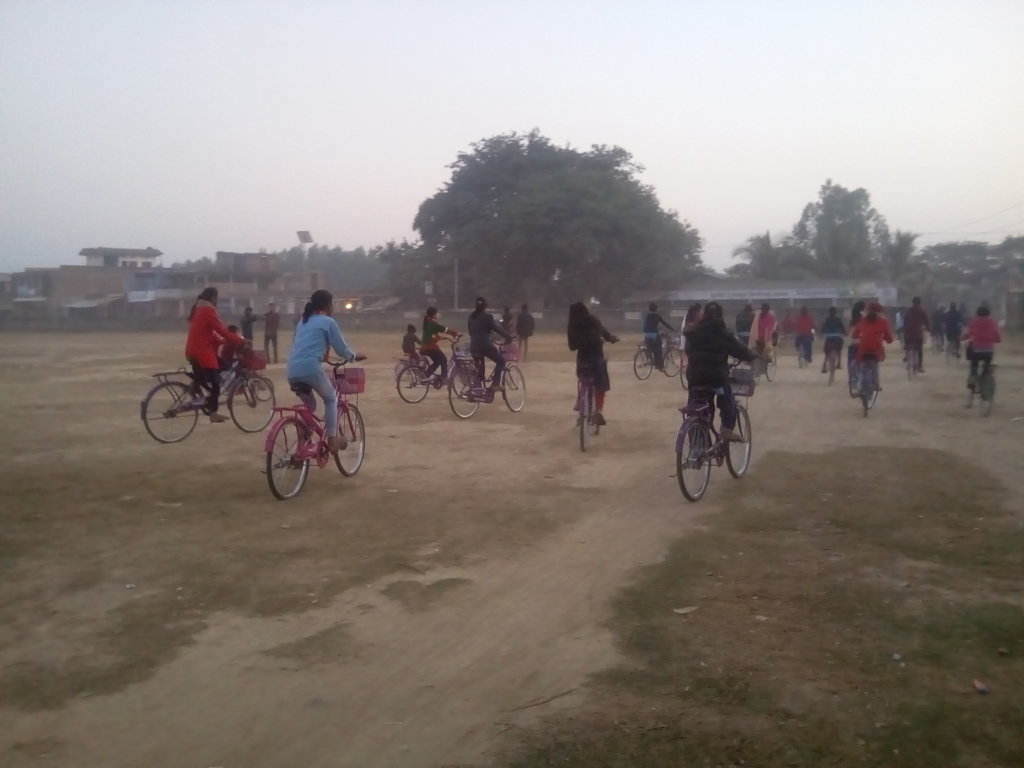 Links: