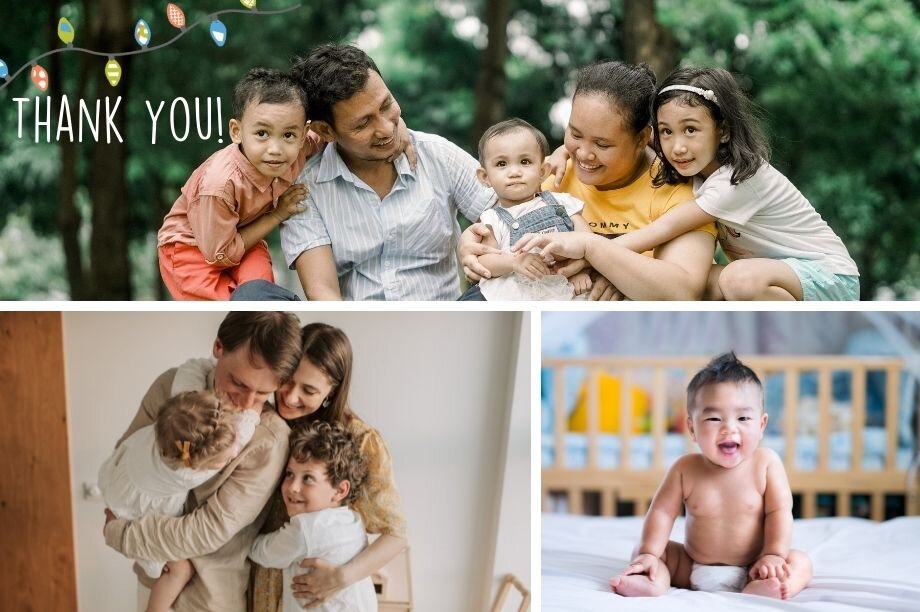 As the year comes to a close, its a great time to reflect on all the good that has gone on during 2021. We've heard from so many parents, families and organizations positively impacted through our programs - all fueled by your ongoing support.
Year to date through November 2021, we distributed 8,501 cloth diapers to 741 babies and children.
Here's a few quotes from the people positively served throughout the year.
"Diapers are expensive and often hard to find in Uganda, especially for older children. Jake's help has allowed us to spend money on other important things. Our kids are much happier and healthier when they have clean, functioning diapers to rely on. Opening a box of diapers from Jake's feels like opening presents on Christmas. It's a relief to know that something so important is taken care of. We are extremely grateful for Jake's help!"
— Alyssa McIntyre of Ekisa Ministries
"Partnering with Jake's Network of Hope has been a blessing to us and the families we serve. We are now able to offer diapers and period products to all of our families. These are families who are struggling to get by and these items can be expensive and are needed on a day to day or month to month basis, so receiving them each month helps alleviate some financial burden. We are truly grateful for the support of donors and organizations like Jake's!"
— Angela Klumb, The Giving Tree Food Pantry supervisor
"Jakes is a wonderful opportunity to expand the impact we make because its one-stop shopping at 20% of retail or even less. We've actually encouraged our people to give money instead of shopping. There's just so many opportunities."
— Deb Stephany, Our Savior Oshkosh/Feeding Hungry Kids
This summer I was given a toy for each of my 4 kids from Jake's Unplug and Play donation. My kids were so excited to receive a board game, Legos and basketball. Our oldest wanted a basketball for his birthday so that worked out great. Our money has been tight, it was so nice to see my kids smile. I am thankful that people donate and care about us.
— Kim, product recipient
"My family has lived on a small budget the past couple of years and the pandemic definitely hurt us. My husband's job was essential but I had to quit my job to stay home with our 3 children due to schools not being in person 5 days a week and daycare not available. We have been using a food pantry for staple foods but were also offered diapers and personal hygiene products. I was so thankful to get diapers, this helps us put that money towards our rent. We are trying very hard to pay our bills and know that we are blessed by people around us. Thank you Jake's!"
— Tracy, product recipient