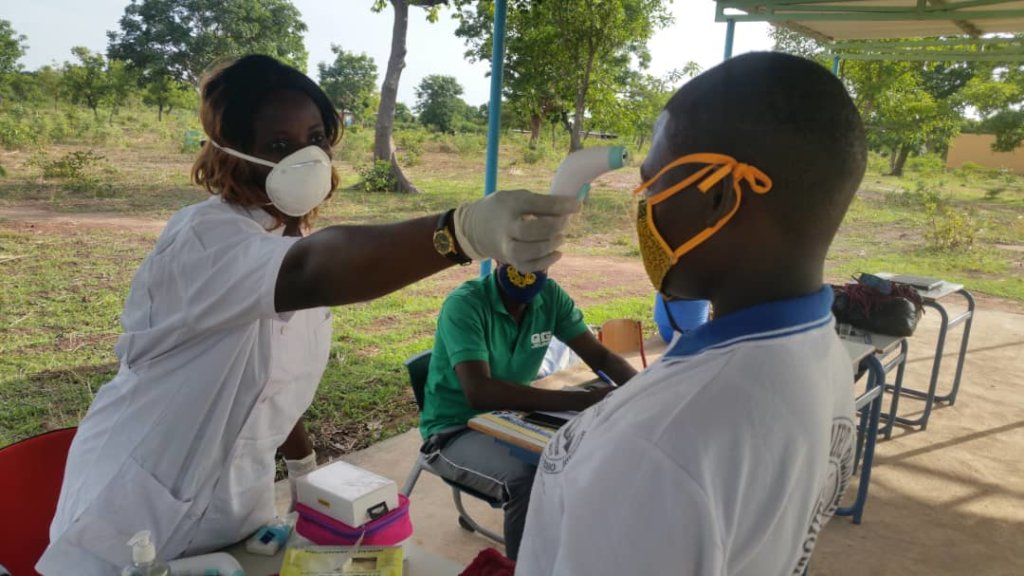 In March, the government decided to close all schools dur to the coronavirus.
All the students of the LAP went home. Home for the students are villages which can be up to 120 km from the LAP. Also all the main roads were closed.
In order to keep the students busy, we have sent them weekly exercices which were collected and corrected. With the extension of the closing of the schools, we then send teachers to the villages to work with the students who are in an exam year. This surprised the parents and helped motivated the students.
The exam year (4th and 6th year) came back to the LAP on June 1st. The other years cam back 2 weeks later even if the government did not open them. We beleive taht it was needed to get back for a few weeks before the long 2,5 months vacation.
The return to the lAP was done respecting all the recommended precaution: measure of temperature, washing hands, wearing mask and keeping distances.
The state exam will start on July 14th. We are not too sure what to expect with this incomplete study year.
We are already thinking about the new school year which will start September 15th. For this new school year we are looking at the possibility to integrate a few students from refugees families in coordination with the UNHCR from Burkina.
Thank you for your support, stay safe.