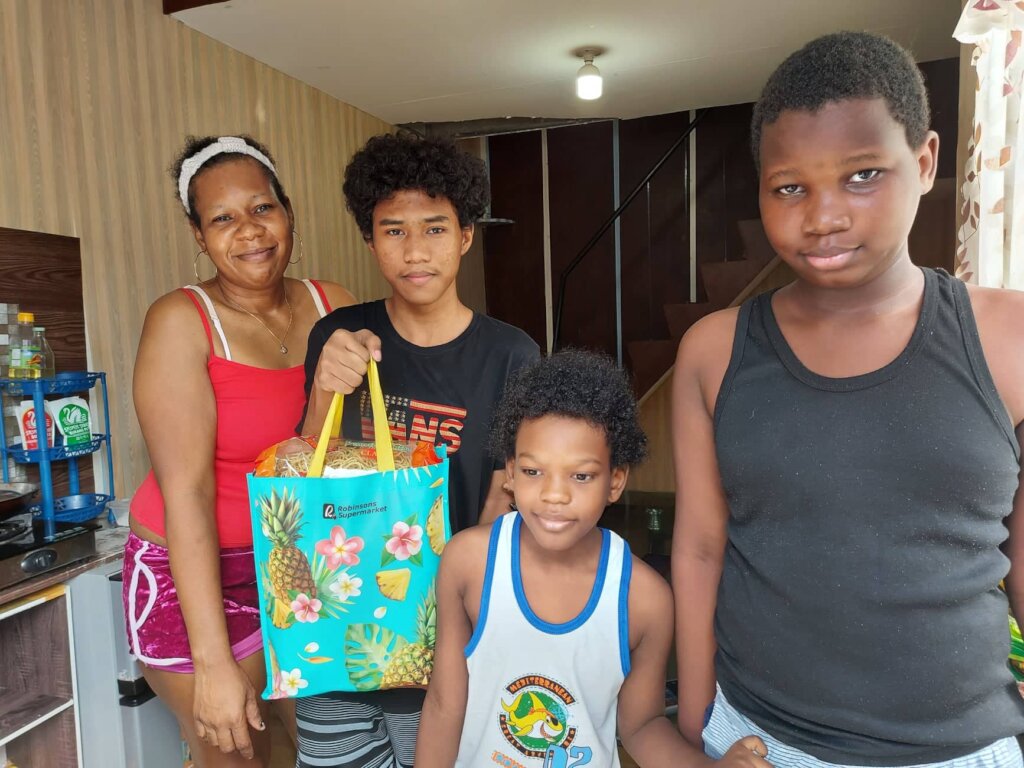 This is our "post - centennial" message to members, donors, and friends, because on November 29, 2021 PAGA reached its 100th birthday!
I can't imagine that our founders realized they were creating a social welfare organization that would last over a hundred years …
In those days the beneficiaries served were referred to as American mestizos. Their profile and needs are similar today, but they are called Filipino Amerasians. And there are still, 100 years later, many more needy children than PAGA's resources can provide for.
And now back to the 21st century, where once again, we highlight the ongoing impact of COVID-19, which is setting all time records in the number of new cases, thanks to the Omicron variant, particularly in the NCR Plus area. Where does it leave the families of our beneficiaries?
FIrstly, the earner in the 'typical' beneficiary's family is a daily wage worker, supposedly working for at least the minimum wage of P 537/day in Metro Manila. However, many workers have been recalled on a temporary, reduced basis - maybe 3 or 4 days a week and below the minimum daily wage.
Meanwhile, 2021 inflation has been running at approximately 4.5%. So the earnings, severely reduced by as much as 50%, are further diminished with inflated prices on essential family purchases.
Secondly, in addition to the financial stress that families are coping with, millions of school children are hunkered down at home again for a second year of remote lessons that experts fear will simply worsen an ongoing educational crisis.
The Philippines is one of the last countries to delay a return to classroom learning, despite the overwhelming data and other evidence of its superiority to the non-face-to-face methods.
Despite these overwhelming macro challenges, PAGA's mission for its beneficiaries in 2022 remains unchanged as "to build the intellectual ability, personality, and productive skills of underprivileged Filipino Amerasian children and accompany them on their journey to becoming meaningful, respected, and actively participating members of Filipino society."
We are proud of the results of our integrated programs for education, health care, social protection, psychological development, and the opportunities provided for the economic productivity of our beneficiaries and their families, liberating them from social discrimination and the cycle of generational poverty.
Our programs are 'richer' than ever before in the financial and other services provided to our beneficiaries. The content of the proven PAGA program has evolved over the years and is based on our experiences with many youth. Our beneficiaries and their parents are required to sign a letter of agreement with PAGA committing to follow the program requirements and to avail of the services that PAGA provides because only with the family's commitment and support do we see significant positive results.
The names, dates, and descriptions of these recurring programs and services can be seen in the PAGA Matters newsletters on the https://PAGA.PH website.
The obvious question is "if we have a solution to poverty, why don't we have several hundred or thousands of beneficiaries?"
Of course the answer is based on our available resources. it costs money (P 30+K per child per year) to deliver our programs and services and we have a waiting list of needy youth otherwise qualified to participate,
We have had continuing success with the GlobalGiving.org online fundraising platform, designed to help NGOs such as PAGA create campaigns and enlist new donors.
We can't afford advertising so we need you to please tell your friends, acquaintances, co-workers, relatives, and neighbors to support our work. Any size donation is welcome.
More donors are the key - and repeat donations from the loyal donors we already have .
Thanks for helping us grow through your donations and by spreading the PAGA message!