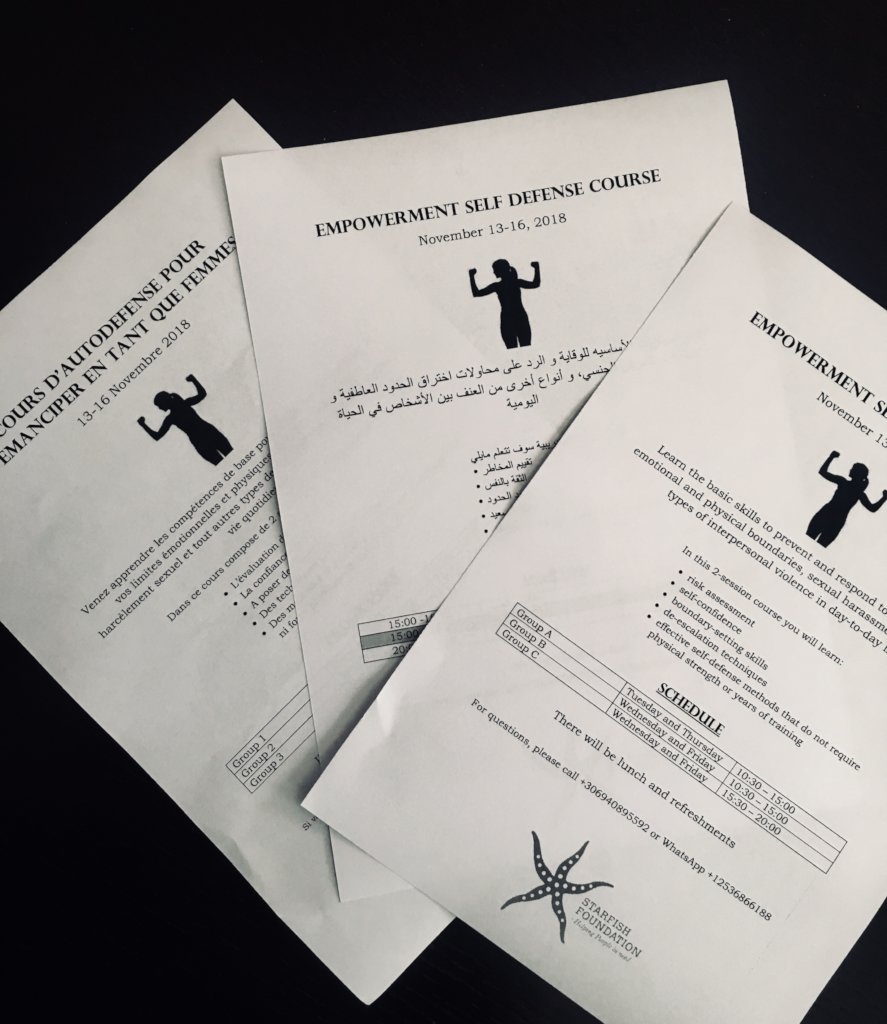 Tomorrow, thanks to the generosity of our donors, we are kicking off the first session of our Empowerment Self-Defense class for single women living in Moria camp!
This past week, our team, joined by both French and Arabic translators, went inside the secure women's section to gauge interest and start registrations. And the response was overwhelming. We quickly found ourselves surrounded by eager participants. And as each young woman learned about the class subject they also ran to grab friends and roommates. In less than an hour, we had filled (in some cases, over-filled) each of the three sessions. And unfortunately, we even had to turn people away.
We also were able to team up with Iliaktida, the organization responsible for unaccompanied minors. And we think these young girls, so far from their families, and among the most vulnerable on the island, will truly benefit from the skills they learn.
These are women from countries all over Africa and the Middle East – all who are going to learn to live safer, more secure lives and carry themselves with confidence. After their unimaginable journey to arrive in Europe, and the dangerous, tenuous situation they live in now, we want to provide them the skills they will need to not only protect themselves physically, but also mentally and emotionally.
We are all looking forward to a strong, successful week.
We are also looking forward to making this program a regular staple of our work. Turning people away from this program is something that we never want to have to do again. When we started with this idea, we knew the need was great, and now that we know the interest is just as great – we want to be able to provide this necessary skillset to as many women as possible.