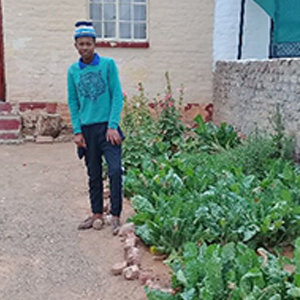 Dear Supporter of this Impactful Project:
It's amazing what happens when you plant a few seeds. If you care for them, they will grow! Thanks to you, our team at INMED South Africa is expanding Seeds for Life beyond Port Elizabeth to impoverished communities in neighboring Graaf-Reinet, Eastern Cape province.
The impetus for this expansion began with an aspiring gardener in the Kroonvale community of Graaff-Reinet, who encountered many challenges to his backyard farming efforts, such as water scarcity and his inability to afford seeds, compost and other inputs. He approached the INMED South Africa team for assistance after learning about our aquaponics projects at two local schools and INMED's Seeds for Life project in Port Elizabeth.
After visiting the gardener and talking with his neighbors, our team saw an urgent need to help the community strengthen its food security during the COVID pandemic.
When African Bank learned of the need to expand Seeds for Life to Graaff-Reinet, its CSI and Environmental Sustainability Units saw a good fit for support. Teams from both of these Units are working with INMED South Africa to help extend the Seeds for Life program by identifying beneficiaries in low-resourced communities, who could benefit from this kind of program.
"The partnership with INMED is an opportunity to not only address social challenges, such as food security experienced in vulnerable communities, but also to enable us to support developing skills that support the green economy by creating innovative green agro-entrepreneurship opportunities and providing lifelong value to the very generation that holds the power to transition us into a more environmentally responsible nation," said African Bank Sustainability Specialist Siphilile Shange.
A new aspect of Seeds for Life that will be piloted in Graaf-Reinet is the establishment of gardening skovels. Skovels are South Africa's version of a Rotating Savings and Credit Associations in which a group of typically a dozen individuals contribute an agreed-upon amount of money to a collective savings account. Skovel members take turns reaping the dividends. In the same vein, INMED's Seeds for Life skovels will encourage food gardening by providing skovel groups with free seasonal seeds, seedling trays, grow media, training and training material--with the added benefits of social support and interactions with neighbors who will share knowledge, inputs and harvests as their gardens flourish.
"The beauty of the program is that it is sustainable and can really change lives," says Dr. Sandra Pretorius, who coordinates the Seeds for Life project for INMED South Africa.
As always, we thank you for your support and encourage you to consider becoming a recurring donor to scale the impact of this transformational project.
Wishing you good health and safety until our next update!
The INMED South Africa Team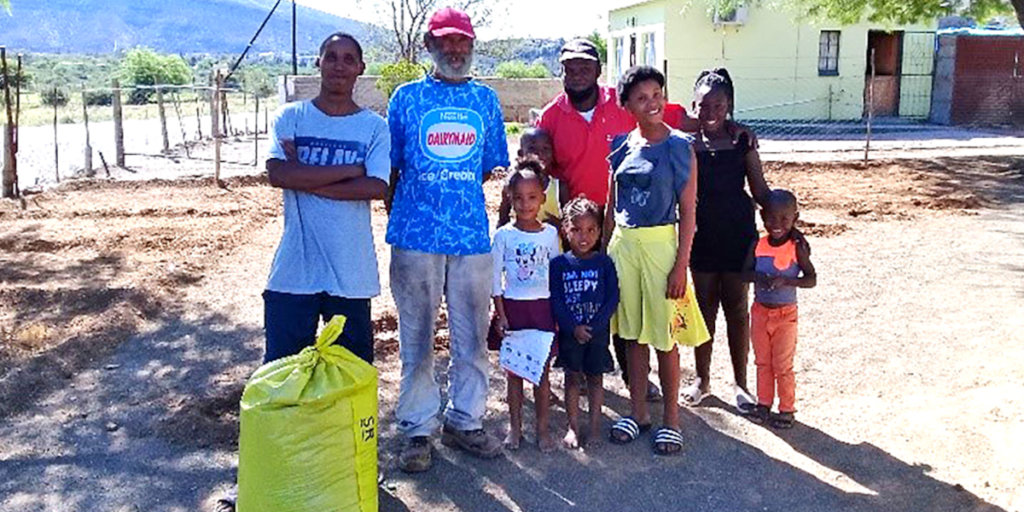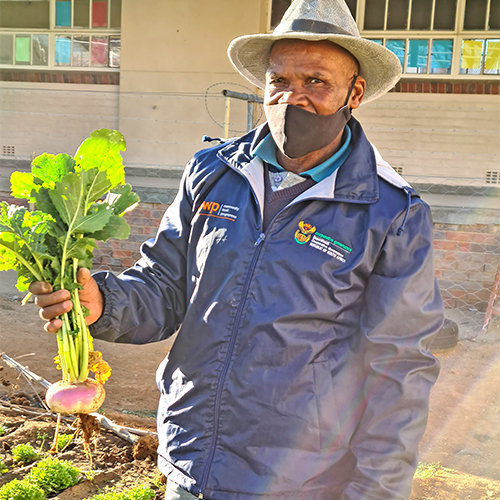 Links: