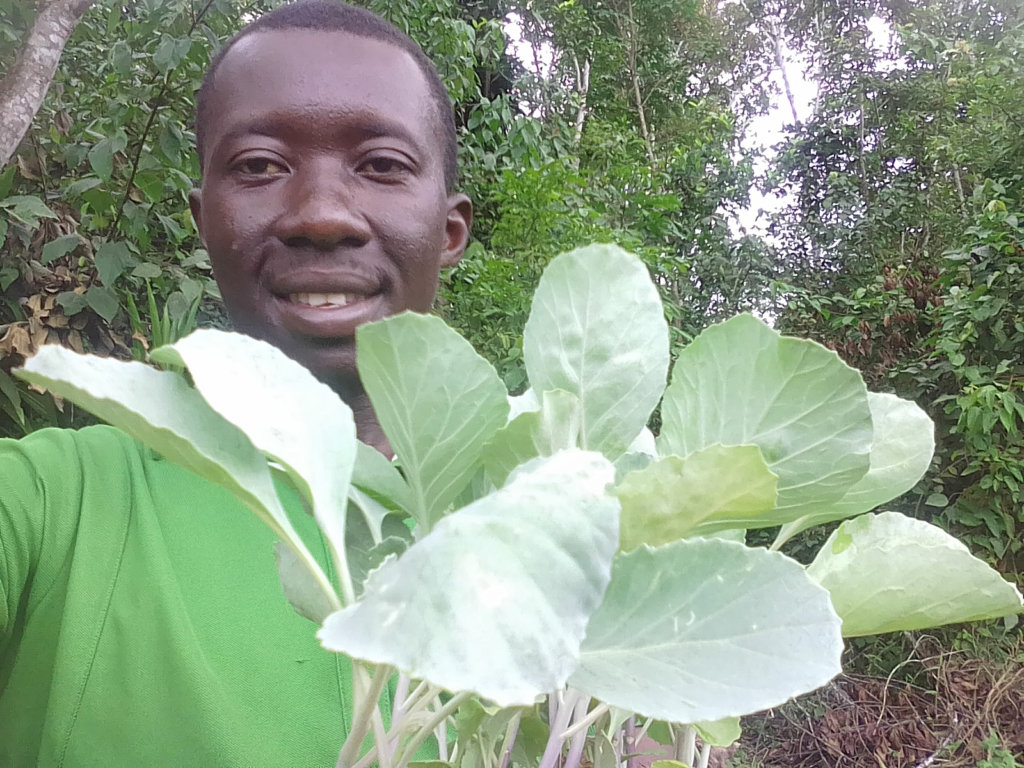 Hello, project supporters!
We'd like to share some news about the future of this project, but first we'd like to introduce you to Francis, our on-the-ground coordinator for the SPI Liberia Partnership Network. We initially contracted with Francis earlier this year to help with data collection. Since then, he's established himself as an essential coordinator for SPI and our partners in Liberia. Not only has Francis taken the lead in coordinating with SPI, he's started his own CBO whose mission focuses on agriculture and education. Francis writes:
"I am a student of agriculture with a strong passion to engage youth and women in agribusiness that improves nutrition and strengthens livelihoods through garden activity in my community. I also have keen interest in the development and well-being of children. From this background, I thought it wise to formulate a Community Based Organization (CBO) named Network Innovation for Children's Endeavor (NICE) Liberia, which will subsequently be transformed into a Non Governmental Organization that provides humanitarian services across Liberia. Mainly, it will focus on agriculture to empower women and youth, and education for children that promotes their holistic development.
Through my network with Naima from SPI, I received some agriculture donations to enable my garden work with fellow community dwellers. With this support from SPI, I mobilized a group of ten youth — three women and seven men who are college, junior and senior high school students — to cultivate vegetables. Vegetable sales will provide a means of financial empowerment to enable each person to purchase school supplies for the next academic year."
We're currently in discussion with Francis about the future of NICE and what role SPI might have in supporting the organization. We'll tell you more as this partnership develops!
Rounding the Corner
After working alongside our partners for more than a year, it's time to round a corner. Working with Francis had made it clear that our partners' focus has shifted from rebuilding to thriving. Like Francis, many of our partners have expanded their original capacity to include providing support to surrounding communities in addition to their own.
We've been asking partners to assess how SPI might best support their communities' development, or if the support is even needed at all. We're working with Francis and our partners to answer that question, and once that direction is determined, we'll update this project to reflect the new direction that our partners have asked us to follow.
Thank you for your continued support throughout this project. We're really happy with the direction that this project has taken and hope you'll continue to support these communities in their new endeavors!