Project Report

| Sep 9, 2016
SPI Liberia Partnership Network: Building It Out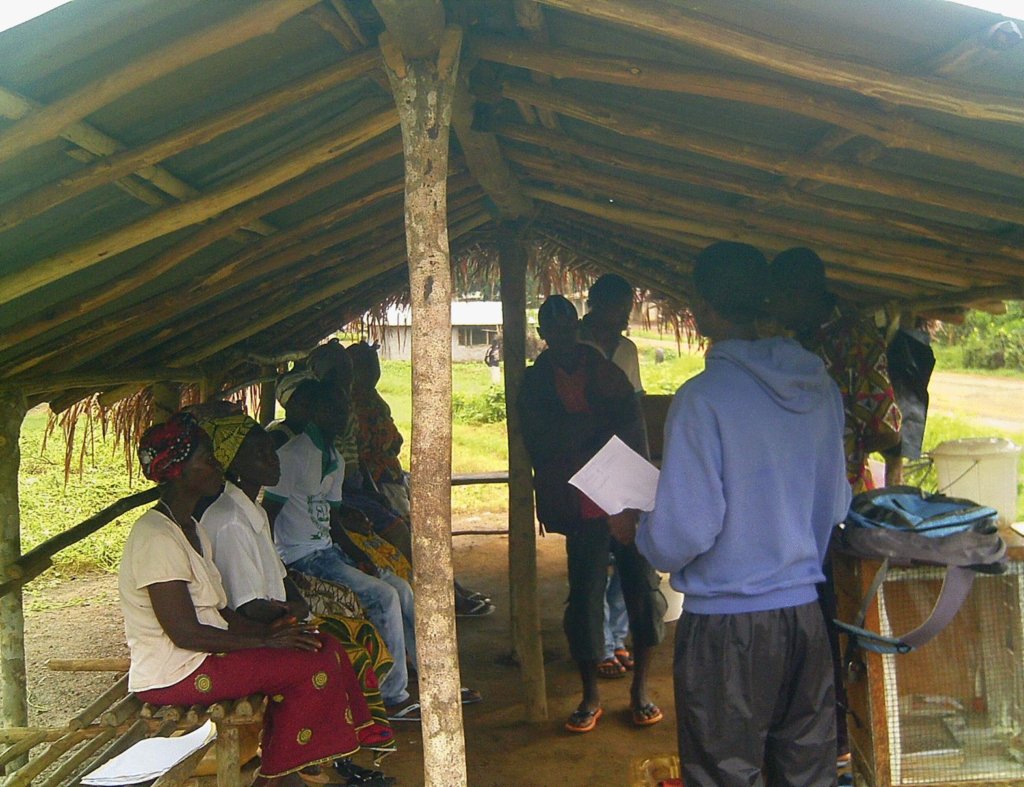 Capacity building, community outreach, support from agricultural experts, and the establishment of information and skill sharing systems are all key components for SPI's Ebola recovery project. At May's stakeholder meeting, hosted by Mayor Christine Norman and REAP Liberia, self-formed and self-run groups forged a partnership to build out their own farming programs by sharing resources and skills.
"There is a need that we establish a strong network with one common goal and objective." — Mr. Tamba - Program Director
Over the past few months, the SPI Liberia Partnership Network has been forming support systems that will be used to develop the key components of their programs. Self-organized working groups within the partnership are using the collaborative action plan drafted at May's meeting to design trainings and skill-sharing events that are accessible by all participants of the partnership. SPI's programs rely upon skills, strengths, and community input from our in-country partners — they know the people, and they know what is needed to be successful!
This collaboration is a great example of SPI seed recipients maximizing the resources already available to them while integrating the resources provided by SPI as they move toward becoming self-sufficient communities.
"I recommend that there should be additional training for partners to continue building their capacity." — Ms. Dukuly
June - August: Trainings
September: Lofa County Agricultural Fair
Our partner, Jacob F. Tomei Enterprise Center (JFTEC), will host an agricultural fair for Lofa County at Monrovia city hall this September 13 - 14. This is the first event of its kind in Liberia.
"Farmers should meet frequently to share experience and review past activities." —Mr. Tomei
A one stop-shop for all agricultural support services, the fair aims to transform Liberian farmers from subsistence farmers to business farmers. The products, services, and trainings offered include access to better technology and supplies, finding market outlets for their harvests, and learning leadership and planning skills. JFTEC itself is moving toward a self-sustaining model by charging a small fee that will allow them to sustainably offer these, and other, services and events on a regular basis — they're leading by doing.
Closing Out the Year
Between now and the end of the year, the SPI Liberia Partnership Network is planning to publish a newsletter for their network featuring resources available to the network, progress from the working groups, and what has been learned by the farmers. Partners are also planning a farmers market and festival that will be held in December. What a great way to close out the year!
Support from GlobalGiving and our generous donors has helped provide access to good seeds and training for women, the elderly, and children — portions of the population that don't traditionally have access to agricultural resources. Thank you! It goes without saying that we couldn't support as many people as we do without you!