Project Report

| Jun 10, 2016
Surviving Ebola: What's food got to do with it?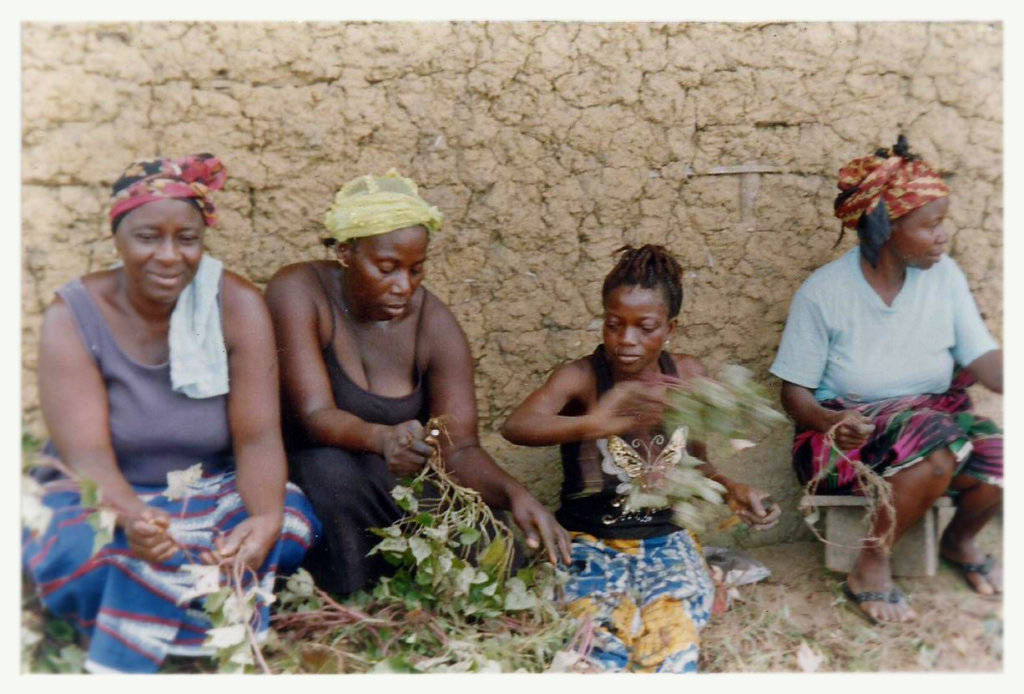 Surviving Ebola means more than only surviving the disease. An estimated 8,000 children have lost one or both parents to Ebola in Liberia alone. Ebola widows and orphans face isolation and stigmatization, all while struggling with the psychological trauma of losing countless family members, friends, and neighbors in a short period. Women and girls are left vulnerable after losing their parents or partners to Ebola, and are especially susceptible to exploitation and violence. Psychosocial support and intervention are integral for the recovery and continued survival of Ebola widows and orphans.
Single mothers like seed program participant Maima receive access to good seeds, training, support and resources provided by SPI and our partner programs in Liberia.
"Most of us are single parents left with children to support. The Ebola virus out-breaks have increased our problems. Most of the women here are supporting Orphans who parents died from the Ebola virus, we don't have any skill and are not letter [able to read and write]." — Maima
In addition to providing seed, SPI works with partner organizations to identify training needs within a community and to fund that training. SPI's in-country partner, Church Aid, has been providing this kind of support to women for almost two decades. Ms. Miatta, Church Aid's Women's Empowerment Program Director writes, "One of the many problems that surfaces during trauma counseling is the question of basic sustenance or inadequate food for mothers and children. When a person is traumatized, one of the ways to avoid a relapse when under psychosocial treatment is to ensure that their basic needs are met."
SPI's partnership training package, Women in Gardening: Sowing Seeds to Grow Food, provides women with training and resources to grow their own food to supplement their diet and income — effectively providing crucial nutritional and social support for Ebola survivors and their families. Women in Gardening teaches women to find a good place to establish a garden, learn how to maintain a vegetable-friendly environment, know what crops will grow well, and how to plant, harvest, and store what grows in their gardens.
Training participants like Ms. Famata are quickly becoming role models and change agents in their communities.
"When I carried the seeds my friends said you are wasting your time because these seeds won't grow. But I told them, I will try them...I trust the people who give them to me. As God could have it, all the seeds I took grew so well. We ate them and sold some. Many people came to ask for vegetables. I felt so proud and happy." — Famata
SPI provides tangible benefits to women, mainly through access to seeds and agriculture-based skills training. We've learned that empowering women is the best way to effectively improve family and community health, education, and overall well-being. About 40 women participated in our most recent training, and we've had up to 75 participants in past trainings.
With SPI's help, Church Aid will host a training workshop in June for 150 women in three counties (Montserrado, Bomi, and Grand Cape Mount). The workshop focuses on entrepreneurial skills that will aid women in marketing their products and investing the proceeds into productive local ventures.
"The program is encouraging women to move from backyard gardening into vegetable growing on a larger [scale] to sustain themselves and their families. Most of these women are self-supported and depend on the soil but on a very small scale. Motivating them to invest portion of their income from vegetable to other sectors will help them as we hope you can help us support the cost." — Miatta, Church Aid Women's Empowerment Program Director
Sickness, physical limitations, and the disruption of social support limit people's ability to work and traps them in a cycle of poverty and undernourishment. Your support enables us to continue providing access to life-saving resources that, in turn, enable those in the most desperate situations to break their cycle of poverty.
On behalf of SPI, our partner organizations, and the recipients of seed programs in Liberia, we thank you for your generous support.