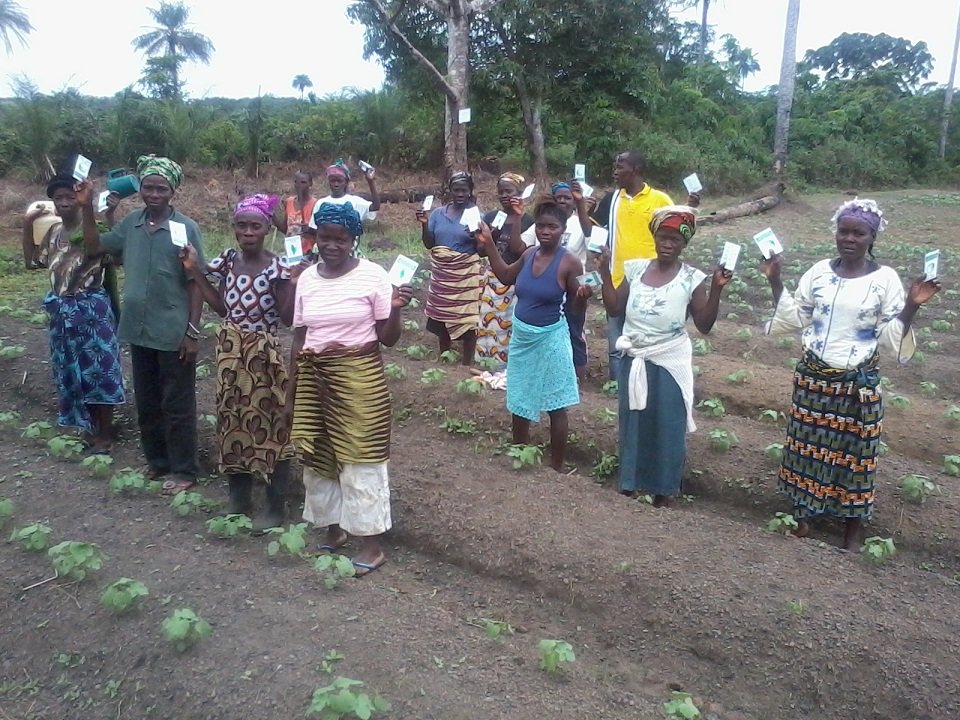 "I am a mother of 6 living children, I gave birth to 8 children. The oldest child is 25 and I lost him to Ebola and I lost my 5th born to malnutrition when she was just a little over the age of 1 year. I lost my first husband in the civil war and later remarried my current husband who was a widow with 4 of his own children. My current husband is physically disabled also as a result of the civil war. Together we are raising 10 children.
I am a farmer, and I am the main bread winner for the family. I have received vegetable seeds for my small farm from the church program for women. The seeds have fed and clothed my family, I am forever grateful for the help.
The women's program has helped me get training and seeds, without this help my family is helpless. We can now help ourselves. I work in the field and my husband works at the market to sell our vegetables, the okra is very popular at the market it is our best seller. I thank you you all that are helping me and the others that are with me."
-Angie S., Liberia
This story is from our partner Church Aid Liberia, based in Brewerville, Liberia.
Photos are from our partner Green Coast Agriculture Project, based in Kakata, Liberia.
Neither program would be possible without your support. Today, GlobalGiving's 100% match of Ebola recovery donations, launched this spring, is still in effect. I hope you can spread the word to your friends, colleagues, and family about this opportunity to support life, livelihood, nutrition, and equality in Liberia, and to give a gift that goes twice as far due to the generous matching program. Thank you.