Project Report

| May 29, 2018
In Closing: Out of Crisis, Forward with Strength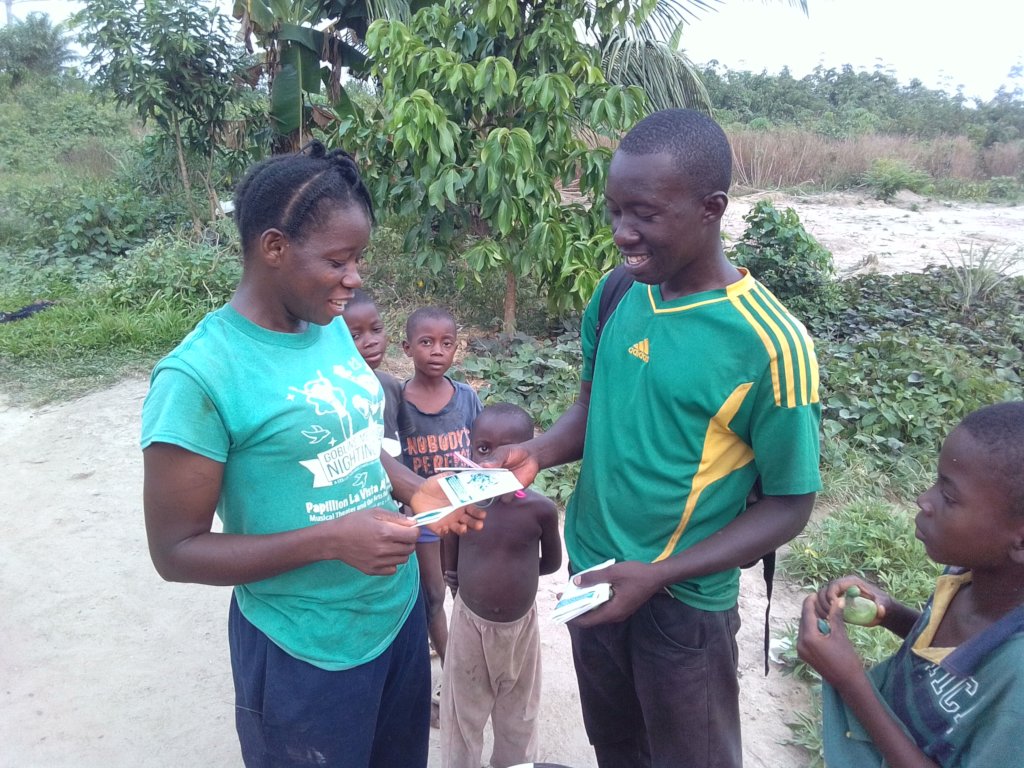 With your generous support, SPI's Liberian partners positioned their powerful gardening programs as a tool to move beyond Ebola. Now they, and we, look ahead at new ways to use the gains of strong local leadership, vibrant networks, and capable families that were developed in response to the crisis.
One great example is an upcoming National Agricultural Camp and Agricultural Fair to be held this July by 4H Liberia.
Our partner Umaru, 4H Director, explains it this way:
"The theme for this year is Grow Liberia- Promote Youth in Agriculture and the objectives are:
Help young people see agriculture as a profitable business and viable livelihood by removing the stereotype that agriculture is a poor person's job.
Train young men and women in improved agricultural science and techniques that they will use to impact other youth, parents, and community leaders
Allow students to share ideas through communication and leadership training.
The participating schools are from Bong, Lofa, Montserrado, Bomi, Gbarpolu, and Margibi counties. A total of 126 participants will be invited to the camp, including 100 youth ranging in age from 15-22 years, and 26 adults. 75% of the crops that will be showcased at the agriculture fair are seeds from the SPI and seeds for garden practices at the camp will be SPI seeds. Thank you for your support to 4-H Liberia."
What a wonderful example of how your donations not only fed families when no other options were available, but also give ongoing hope for a more resilient future led by a new generation. Thank you!
Going forward, we'll keep working in Liberia to sustain our partner network. Our vision is to have capable trainers in the form of leader farmers embedded in each community, while key organizations continue to provide specialized knowledge and tools for vegetable growing. Our further vision is that Liberia continue to move toward seed self-sufficiency so that SPI seed does not have to be sent across the ocean. This is easier to achieve for staple crops like maize and beans than it is for vegetables. Yet it is possible with a combination of seed saving and continued development of local and regional seed enterprises.
Watch for a new Liberia project here at GlobalGiving in the future. Until then, I hope you'll stay in touch. Contact me any time if you want to know more about what SPI and our partners are up to in Liberia and beyond.