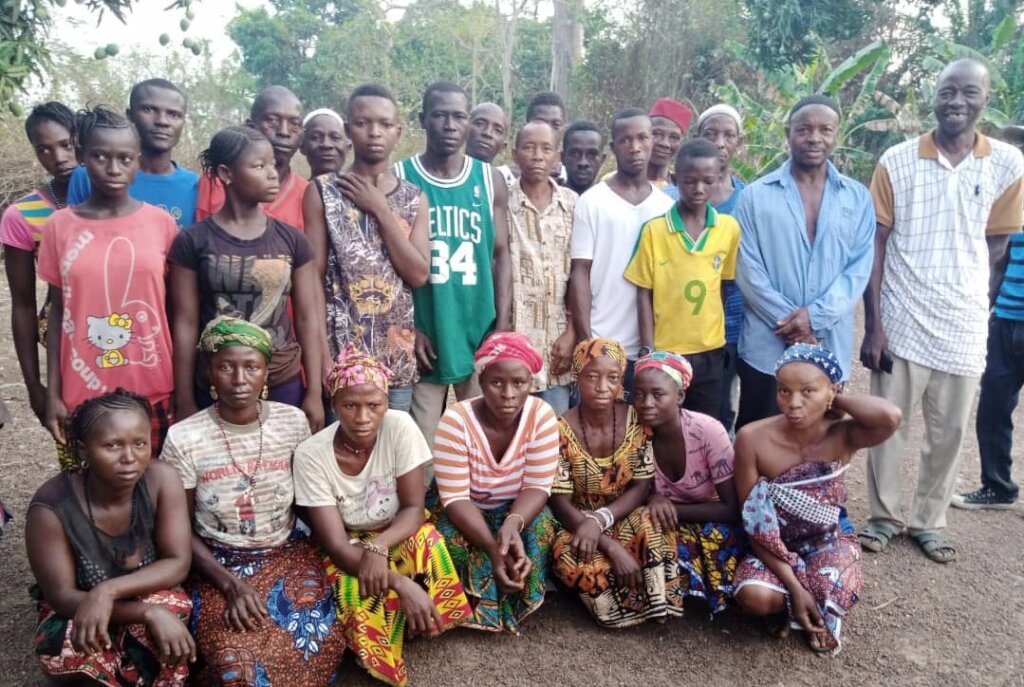 COVID-19 update

Worldwide everyone struggles with the COVID-19 visue. Also in Sierra Leone: although the number of registered cases is relatively low with currently 7674 cases and 125 deaths registered, it still influences daily life.
And a full vaccination has only reached a level of 14% of the 7.5 million inhabitants.
Update from the Field.
In early March this year an extended program of four acres costing a little over six million Leones was proposed by the local Program manager, mr. Momodu Sheku Kamara., following the successful loans recovery from the participating farmers in the previous year 2021.
The proposal was approved by the Board and after providing the additional funds, presently we have 12 acres mixed cropping farming supporting twenty-four farmers.
Farming activities are on going as per schedule. It is a very labor intensive operation as can be seen on the photos of the farm land below, requiring more labour and farmers investment in cash and food in kind. Farmers formed communal labor groups to support these heavy operations manually.
The required inputs of fertilizer and rice seeds were procured timely for the additional farmers, just in time before prices soared due to the recent political instability world wide.
All the 12 acres farms have been simultaneously worked on by the labor groups which comprises of all 24 member farm families who own the 12 acres farm area. The photo on Top of this report gives you an impression of the farmer families, involved.
NEXT STEPS?: Please help us to make the next step forward!

We are still a small team, committed to Seeds for Growth to improve livelihoods in rural Sierra Leone. And soon, Ben will be leaving our team.

Therefore we invite YOU to volunteer for the team.
And…WHY NOT join together? Please bring your friend or network partner(s) along!

Only together we can improve the livelihoods of farmers in rural Sierra Leone?
We 'd love to have an online chat with you about the options.

Just drop an email to: ben.bolland@bevon.nl or kaprituray@yahoo.com