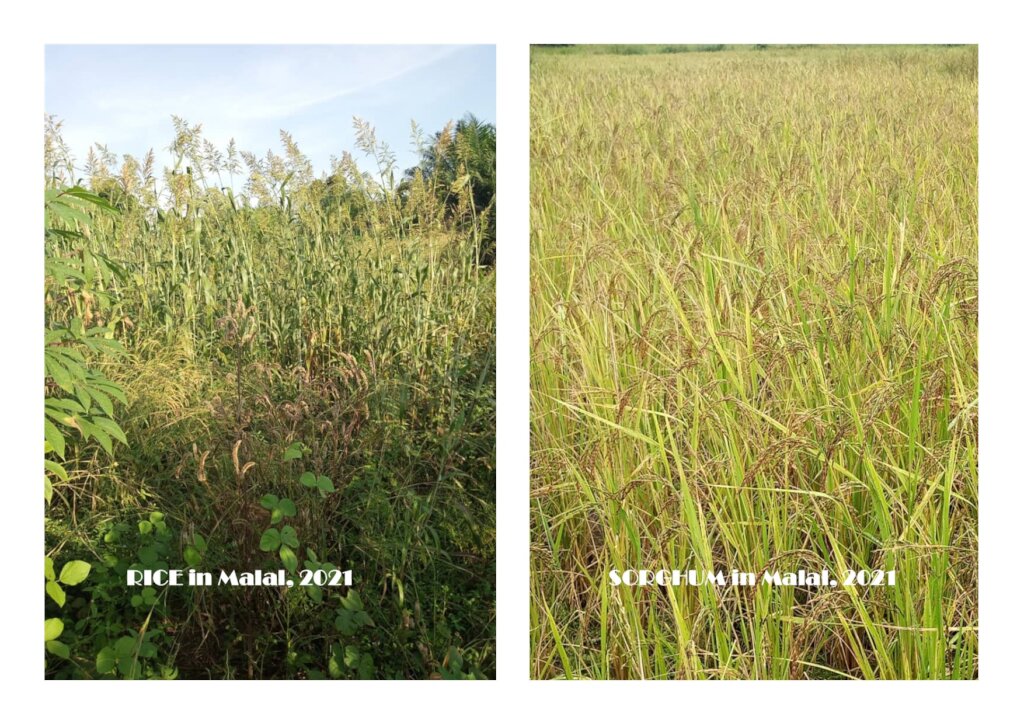 Thank you for opening this november 2021 newsletter!
A brief COVID-19 update
Worldwide we still struggle with the COVID-19 visue. Although the number of registered cases in Sierra Leone is relatively low with currently 6401 cases and 121 deaths reported, it still dominates daily life. And the vaccination campaign reached only about 302,686 fully vaccinated people, which is 3,87% of the 7.5 million inhabitants.
Seeds for Growth in the malal chiefdom
After our summer 2021 news letter, our program manager, mr M.S. Kamara continued supports a year covering cropping season project for 14 farmer families, based on intercropping of Rice combined with a few other crops like sorghum, benni, cassave and groundnuts.
Since mid september we received positive updates on the rice harvest, and this gives us hope that the final outcome of this full year support for this way of mixed cropping is becoming a success for the farmers. Mid december 2021 we expect to fulfil a final evaluation, and make new plans for the next year.
Of course the COVID-situation has affected the farming situation in a negative way, still the team is expecting reasonable harvest outcomes, thanks to the combined cropping strategy.
MAFFS/FAO partnership, a new opportunity.
Since summer 2021, the Government is Sierra Leone, in partnership with FAO (Food and Agriculture organizarion of UN), is preparing for a country wide network to work with local NGO's. The aim is to develop a network which can be activated as a Quick response team whenever a disaster has occured and quick support is needed for local farmer families.
Our local project team, named "Seeds for Growth Farmers Association" has applied for an eligible role. During the week of 8 september 2021 a group of 5 MAFFS/FAO experts has visited the local team and has inspected the project and team competencies. The provisional outcome of the visit was a placing on the short-list, but after a few weeks the ruling party seems to have interfered in the short listings. Since that moment no further communication from MAFFS/FAO has been received.
NEXT STEPS?: Please help us to make the next step forward!
We are still a small team, committed to Seeds for Growth to improve livelihoods in rural Sierra Leone. But this small team has limited possibilities to create a bigger IMPACT.
Therefore we invite YOU to volunteer for the team.
And…WHY NOT join together? Please bring your friend or network partner(s) along!
Only together we can improve the livelihoods of farmers in rural Sierra Leone?
We 'd love to have an online chat with you about the options.
Just drop me an email: ben.bolland@bevon.nl
Final request: Please donate and support our cause!
Let's make 2022 a year of hope and recovery for a greater group of rarmers.