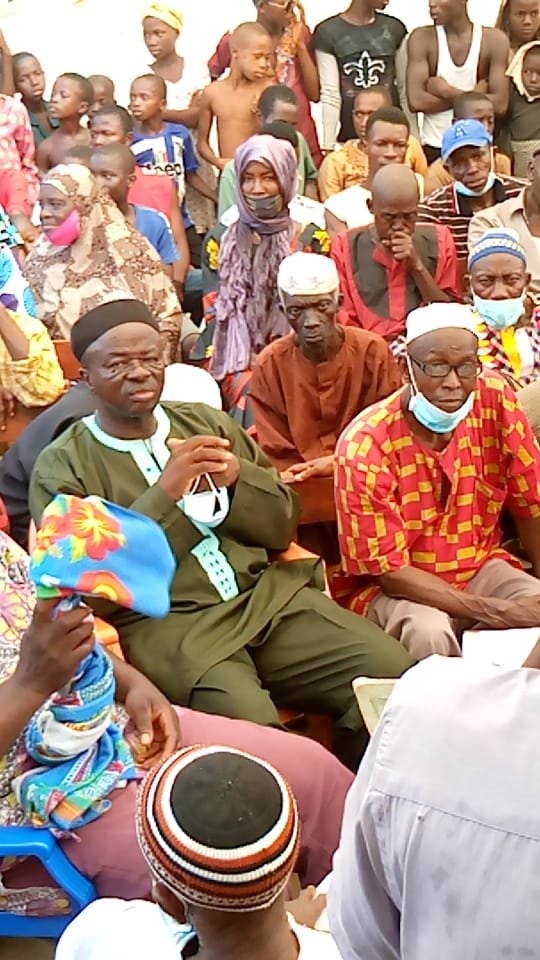 Thank you for opening the first newsletter in 2021.
COVID-19 update
Worldwide everyone struggles with the COVID-19 visue. Also in Sierra Leone: although the number of registered cases is relatively low with currently 3862 cases and 79 deaths, it still dominates daily life.
Around the 20th of january a new lockdown of the capital Freetown and a night curfew throughout the country were needed to counter the increase of covid cases. Since then, the number of new cases have indeed decreased. Nevertheless transport systems and the entire economy have big challenges to overcome.
SEEDS FOR GROWTH PROGESS
Since our october 2020 update, we started to prepare for a new cropping season project.
Grateful for your support and donations in november/december 2020, we were able to restart the agroproject with a small group of farmers, after the lost loan recoveries due to dramatic weather and bad harvest results at the end of 2019 and in 2020.
During an evaluation of the varying outcomes of several Maize cropping seasons since the start in fall 2016, the board was advised by the local program manager Momodu Sheku (M.S.) Kamara. Based on the results since 2016 and the advice, the board decided to change to a less risky approach: Rice cropping combined with a few other crops like sorghum, benni, cassave and groundnuts. At this moment in february the preparations have been started: Brushing, burning and clearing a new rough part of local fertile bush (see photo's below), to start the new project.
Our local program manager, mr. M.S. Kamara, is happy to lead this new approach and committed himself to make the best of it, supported by the board members in the Netherlands.
GOVERNMENT INITIATIVES
The Government also has taken some new initiatives to promote agriculture as an essential economic pillar of the country. On a district meeting in begin february (Photo above) the present regional farmers and NGO-s were informed about the Governmental support to buy asian tractors for the land cultivation. Additional district meetings have been postponed due to the COVID-restrictions.
These kind of initiatives provide us new options to cooperate with the government and NGO-s to strenghten the development opportunities for farmers in the region.
NEXT STEPS
The board of Seeds for Growth consists of a small team of volunteers who is committed to the mission of Seeds for Growth. To make next steps forward we need to expand the team with knowledge and interest in agriculture in africa, social media and fundraising.
Do you happen to know friends or other connections in your network, who could help us, or support us in our cause to improve the livelihoods of farmers in rural Sierra Leone?
Please connect them to us!
Why not consider for yourself to support us and volunteer? We 'd love to have an online chat with you about the options.
Just email us to arrange a call: ben.bolland@bevon.nl
Let's make 2021 a great year of recovery…