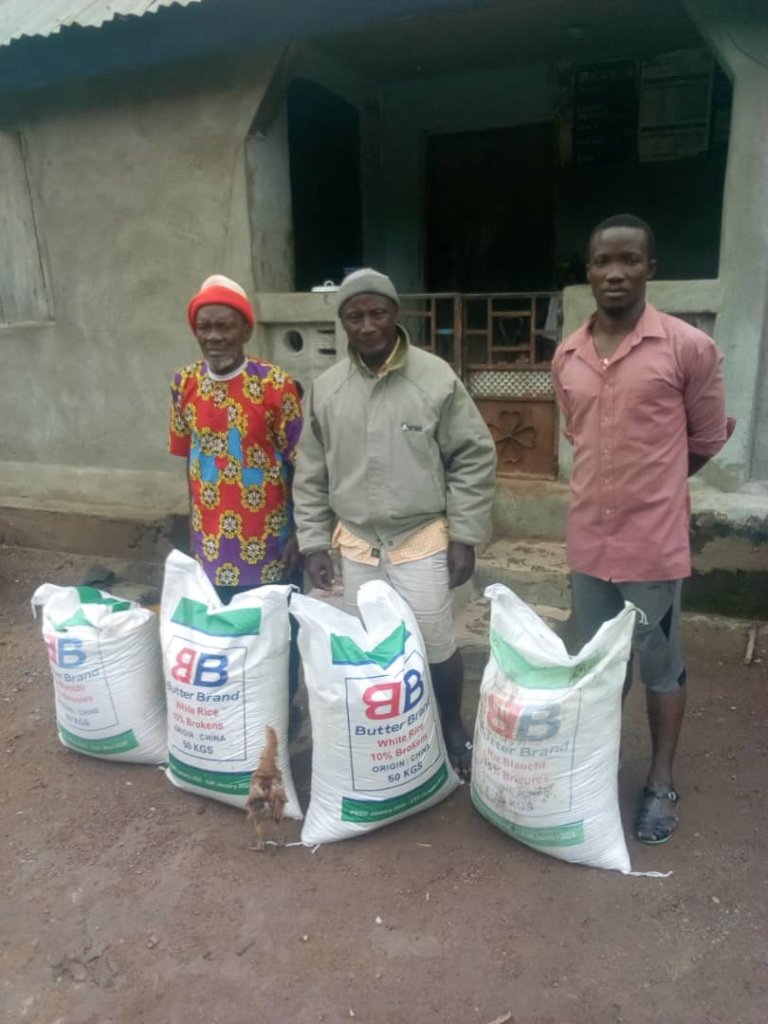 COVID-19 UPDATE
With a relatively low official number of 2390 cases and 74 casualties by today, Tuesday october 27th, Sierra Leone seems to be more succesful than many other countries in the world.
But due to the fact that the majority of the people depend on their farming and additional daily work for their income, many people still suffer from the economic crisis.
And, although, according to the UK Governments recent COVID-19 update, there are currently no restrictions on travel in Sierra Leone but COVID-19 measures are still including an over-night curfew and the compulsory wearing of a face-mask or face-covering in public are in force.
SURVIVE NOW, OR SUPPORT NEXT CROPPING SEASON?
After a very difficult consideration and discussion with the board members and local project management between two options:
A) provide food to survive now, or
B) provide seeds and support for the future harvest
we finally decided to provide food to survive. See the picture on top..
The rice has been distributed in august/september, leaving us behind with an almost empty bankaccount.
At this moment we are focussing on the next few months to start fundraising again, to be able to support the farmers at the start of the next cropping season by February 2021. For the current cropping season, the farmers revert to their old methods with previously harvested seeds.
Would you like to support us and share a little of your wealth with the less fortunate?
Please donate and support us to restart the project soon!
Thank you in advance!