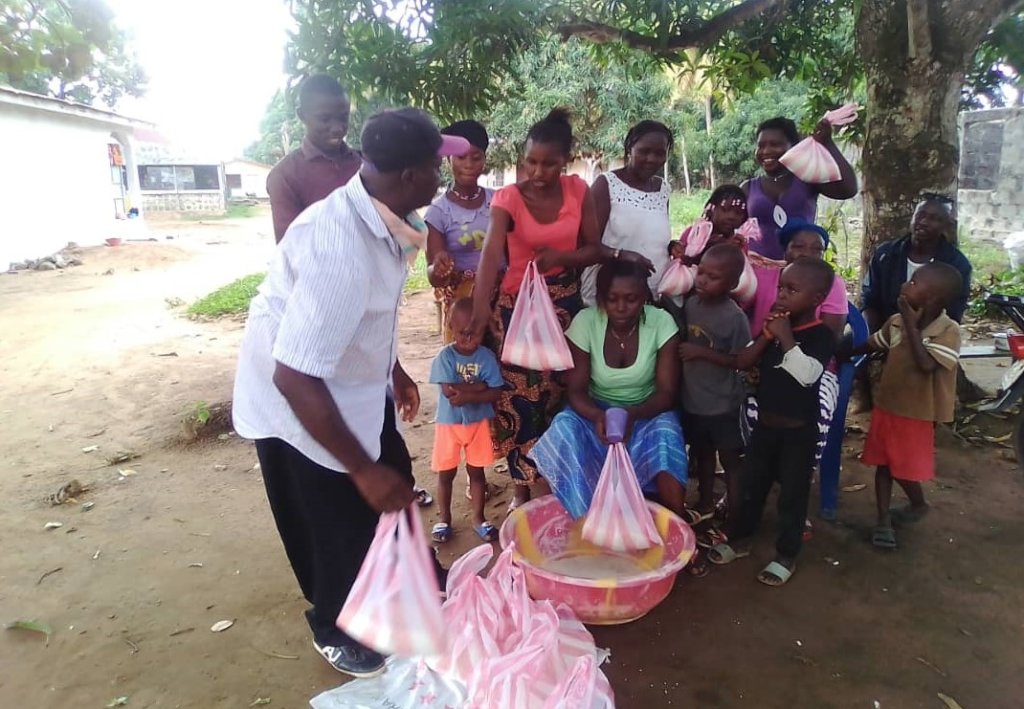 COVID-19 determines daily life in Sierra Leone
Soon after publishing our Global-giving report in early March, the corona virus has taken over the world. The rural farmer families in Sierra Leone also having a dramatic time: instead of growing the crops and working towards a successful spring harvest, they suffer of hunger, disease and some villagers already died because of the corona-virus.
In contrast to a low number of official published corina cases and deaths (60 casualties and 1430 cases in the country per 29th of June), our local program manager already reported 4 deaths in april in his own relationship network in a chiefdom of 15,000 inhabitants.
And where Sierra Leone is mainly an informal economy, staying home is not an option: no daily income means no food!
Your support and GlobalGiving's exceptional grant help to survive !
Thanks to an exceptional COVID-19 grant from GlobalGiving in April, we were able to bring some relief in May by distributing rice to the farmers in Rochin, Malal chiefdom. Although the amounts of products may look small, this kind of support was very welcome during these dramatic time.
See the pictures, where local people help to repack and distribute the rice. Not always keeping safe distance in the rural areas ...
How to go forward during summer season?
At this moment we are preparing for a second round of rice distribution together with our local program manager. Therefore we'll start a new funding campaign soon in July.
Of course we also aim to look beyond todays crisis and will discuss options with our local program manager how we can resuscitate the agricultural project after a disastrous harvest season of autumn 2019 and this dramatic spring.
So, during summer months we will focus on:
Support in the daily emergency, where needed and possible, and also:
Bring new hope and energy to the farming families by helping them to restart the cropping activities for autumnal season again.
Finally...
Thank you for supporting our cause, we appreciate your donation and sharing this news letter in your network!
Ben Bolland, president
Kapri Turay, secretary
Momodu Sheku Kamara, program manager in Sierra Leone