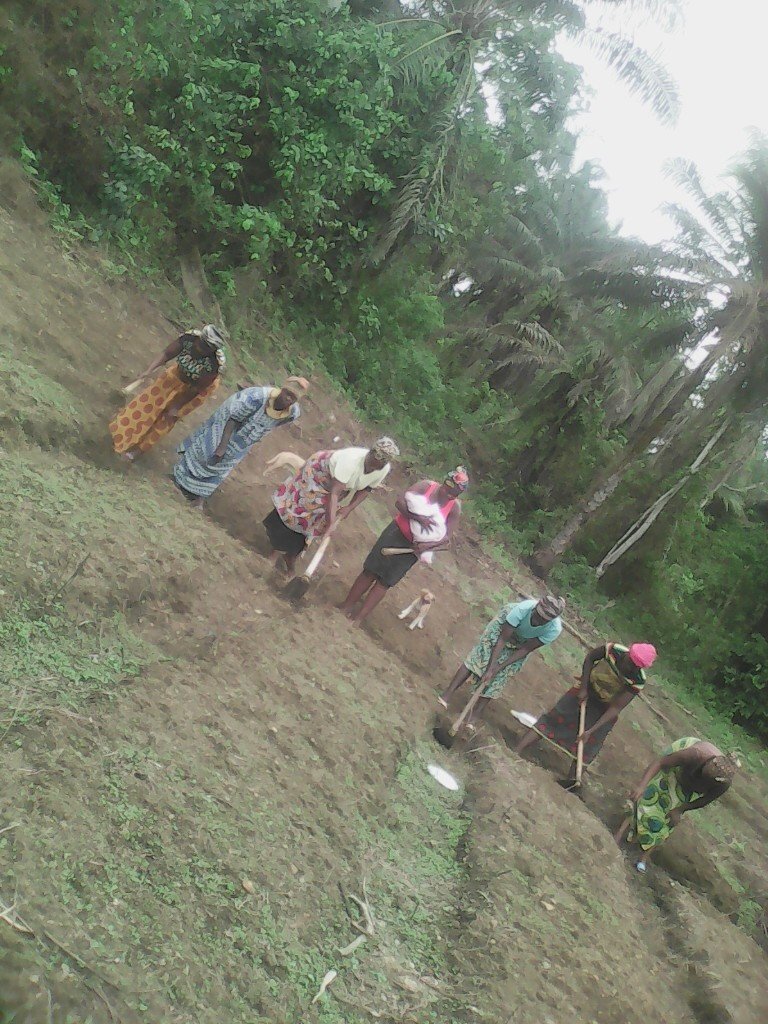 A typical woman in Liberia has a lot of work on her plate in addition to the work of managing her household. And to be clear, this is work, often unpaid and unacknowledged — gathering firewood, fetching water, cooking, hand washing clothes, and taking care of family members. Household work can be a huge burden that limits a woman's ability to take on paid employment or broaden her skills through training and education.
In Liberia, much like many other developing countries around the world, large gender gaps impair women's ability to provide for themselves and their families. Even though the number of hungry people has declined worldwide in the last decade, it remains unacceptably high in places like Liberia. REAP is working hard to change the narrative for Bentol City.
"Women frequently achieve lower productivity than male farmers because they do not have access to the same resources. From the beginning, our goal has been to identify locally available interventions that will improve and increase the productivity of all our program participants." — REAP founder Christine Norman
A long-term SPI partner in Liberia, REAP (Restoration of Education Advancement Programs), understands the vital importance of the work women accomplish in their communities — both paid and unpaid. REAP's Women's Empowerment Program supports women who are taking charge of their own economic advancement through gardening and education, while also accomplishing their daily household work and familial responsibilities.
This program provides women and their children with a supportive space where they can learn, grow a livelihood, and improve the lives of their families. Specifically, the program strengthens the value chains for vegetables and other food these farmers grow in their gardens. Offering agricultural and business training, women farmers put theory into practice using vegetables they grow in the school's garden. As of early summer, their focus was on potatoes, cassava, okra, and eggplant.
Not all the vegetables stay in the garden or with the families. Women apply business skills they learn, like processing, packaging, labeling, and pricing, by selling vegetables at the local outdoor market and roadside stalls, and by supplying local supermarkets. Besides topics offered by the school, REAP partners with the Ministry of Commerce to offer additional training on marketing, branding, labeling, and pricing. What a fantastic way to connect their hard work to the cash economy market!
REAP and Mayor Christine Norman have made significant progress in their efforts to keep women in the community engaged and involved as a way to eliminate hunger and disease. They're always looking for new relationships and resources to enrich their programs, and we're always excited to hear about their new connections.
Your support helps to make these programs possible. Thank you!