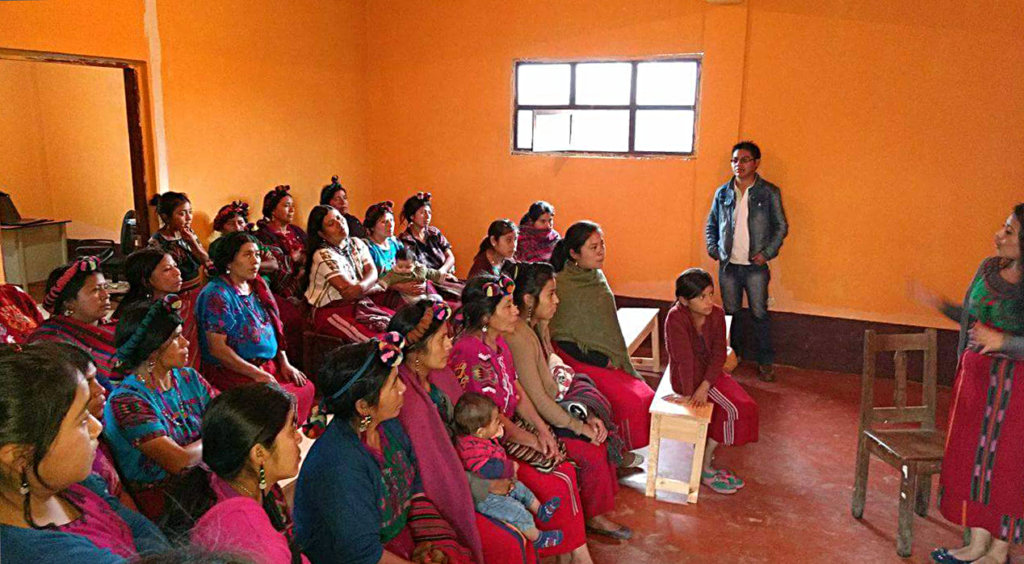 When we discuss SPI programs, we talk a lot about livelihoods. So, what is a livelihood? A livelihood encompasses the capabilities, assets, and strategies that people use to make a living. And a productive livelihood is an important part of our social, emotional, and economic well-being.
At their core, SPI programs provide access to resources so people can grow food and establish a productive livelihood. We join with women's gardening efforts in the most impoverished countries worldwide by providing top-quality vegetable seeds and locally-driven support through programs that provide them with a path to empowerment, income, and nutrition.
One such partnership is our new women's empowerment initiative in Chajul, Guatemala. Tucked away in the highlands of western Guatemala, the small but vibrant Ixil community of Chajul was devastated by a 36-year civil war. Many indigenous Guatemalan women who survived the horrific violence are living with the trauma of losing family members, friends, and neighbors — just one legacy of the country's civil war.
SPI's gardening program in Chajul provides resources and training for women to create and maintain backyard gardens. Gardening provides opportunities for these women to participate in the restoration and strengthening of their local economy, and simultaneously provides fresh, nutritious vegetables for their families. Gardening also provides an ideal space for psychosocial recovery from the long-term trauma of war. In other words, this partnership program offers all the right components for a successful and productive livelihood.
"The biggest benefit from the garden is that families get to eat fresh vegetables at home that are full of nutrients." — Rouse, Chajul Area Program Coordinator
Limited access to resources is not the only barrier to livelihoods. Illiteracy is a significant hurdle for most participants. It prevents them from advocating for themselves or gaining access to key resources, which perpetuates the cycle of poverty. Many of the women are the main source of livelihood for their families, but limited access to information and key resources hinders their efforts to fortify their livelihoods.
With the help of our in-country Program Coordinator, Rouse Ramirez, women in the Chajul area are organizing themselves to support each other and overcome these common barriers. Rouse visits with women in their homes to ensure they don't fall behind or miss out on group activities due to family obligations. When a group member isn't able to access a community resource, Rouse brings the access to her! This community is a compelling model of women empowering women, and themselves.
While women in this community don't have easy access to literacy and other education, they are beginning to partner with other women's groups to exchange for access to education and vocational training. Mothers in the group share the dream that their children will have the educational opportunities they did not, and together they are realizing that dream. This program is just starting, so we'll share more as it develops.
Thank you for your continued support of these empowering programs!