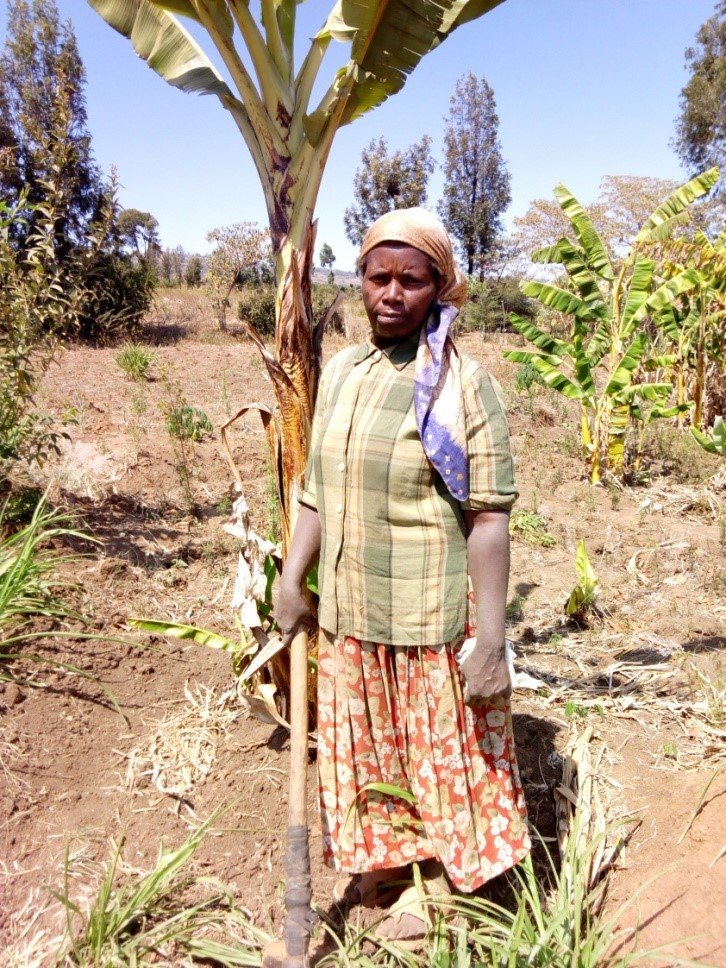 Esther is a farmer from Makongo village and a member of the Makongo Farmers Network in south-central Kenya, where she owns ½ acre of land. She was forced to relocate from Eldoret in western Kenya due to political instability during 2007-2008. A single mother, she supports eight children, five of whom are in school.
Following common practice, Esther believed that her only option for securing her family's livelihood as a farmer was to grow maize. In the 2015-2016 growing season, she invested in purchasing maize seed and fertilizers. She planted the seeds, tended the plants, cared for the field and crop, and harvested her maize. She brought the crop to market, and after she added everything up, found that growing maize cost her more than she could sell it for at market. She was losing money, having already invested in the type of farming she had hoped would support her family.
In February 2016, Esther met with a trainer from Seed Savers Network Kenya (SSNK), SPI's local partner headquartered southeast of Nakuru in Gilgil. He was in the area to train farmers about seed saving and growing vegetables. Esther participated in the training, and through this SPI partner program, received vegetable seed donated by SPI. Using new knowledge and seed, Esther began planting vegetable crops in place of the maize.
"I used to spend KSh 5,000 on maize seeds. I couldn't make enough money to cover my costs and I went broke. This is now my second term planting vegetable crops, and the only challenge I have is lack of water to irrigate my crops." — Esther
After the first season of planting vegetables, Esther not only recovered her earlier seed investment, but brought in twice as much income on top of that. With training support from SSNK and the cooperative support of the Makongo Farmers Network, she changed how she worked and not only provided income for her family, but also fed her family with the vegetables grown from the new crops. Further, Esther has supported other farmers of the Makongo Farmers Network in transitioning to vegetable crops. What an inspiration!
Esther is one example of the many farmers who are using seeds provided by SPI to adopt vegetable farming and take steps toward securing their family's income and nutrition. And all of this is possible because of your support.

Thank you!