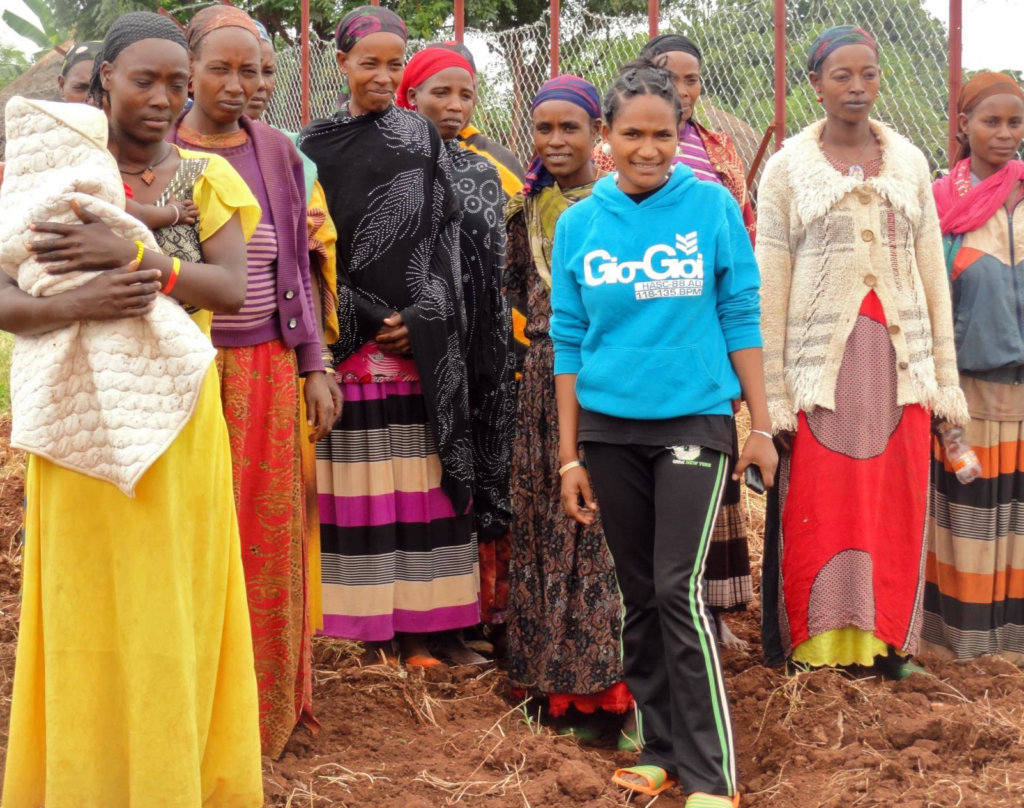 Last month, SPI partner DBCO-Africa kicked off their pilot program to establish community vegetable gardens in Billa village and Soyama town located in Ethiopia's Burji region. In 2014, a local conflict forced over 2,000 Ethiopian families of children, women, and elderly to flee their homelands in Mega, leaving everything behind. Although they were welcomed into Burji, they now need support to meet their basic needs and establish new livelihoods.
Education is a key component of SPI's partnership programs with DBCO-Africa. In collaboration with Seed Programs International and local government and community leaders, DBCO is developing sustainable gardens so that less fortunate families can, through the power of their own efforts and knowledge, overcome systemic poverty.
The First Garden: Billa Village Health Post
Growing vegetables from seeds is a new venture for most of these rural women. To support their work, the District Administrator assigned a trained gardener to train and support the group in soil preparation, seed planting, and seedling cultivation. After preparing the land, the women planted carrots, kale, onions, and peppers using seeds donated with your support.
Expansion: Soyama Ladies Association
"Water and soil are two key factors to grow good vegetable garden. Both of these factors are challenging, at best, in Soyama. We have willing and able families that are highly motivated to make this project work." — DBCO
Your donation has since helped launch a much larger vegetable garden pilot program in Soyama, the largest town in Burji, in partnership with Soyama Ladies Association. The Association serves three groups of 30 women from various villages. Each household has an average of three relatives, so their garden serves about 270 people.
The women and families displaced from Mega are hard-working farmers, so the garden program in Soyama is an excellent opportunity for them to feed their families and begin making a living. A reliable source of water and arable land are rare commodities in Somoya, but the women hope to expand this garden even more soon.

Thank you for making this project possible!