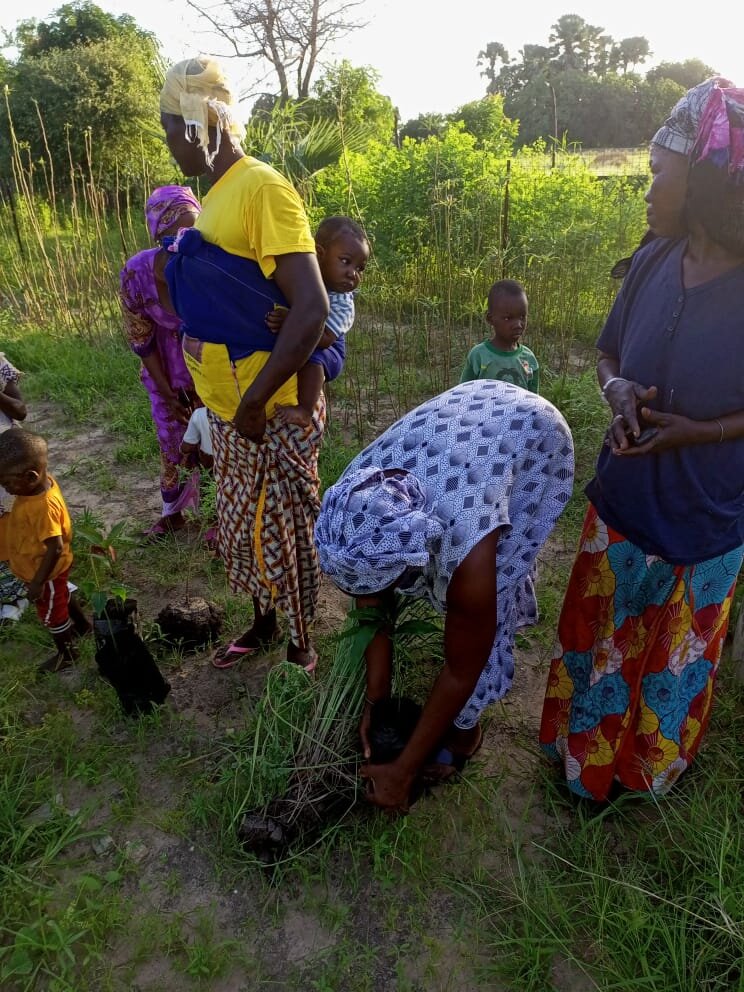 At Seed Programs International, one of our primary foci is on ensuring women have equal access to agricultural training, supplies, and seeds. We do this because despite women comprising roughly half of the world's agricultural labor force, they continue to be under resourced compared their male counterparts. What's more, according to the UN FAO, if women have the same access to productive resources as men, they could increase yields on their farms by 20-30%.
Of equal importance for us, is what women contribute to their communities. It's estimated that a woman invests 85% of her income back into her family and community, compared to 35% for a man. This means that when we invest in women, we also invest in education for their children, better health outcomes for their family, and overall community development.
One of our flagship projects that highlights women in agriculture is with Taaru Askan Farm and Tostan International in Senegal. There, we are working on a multi-year project to train selected women from rural, Senegalese villages in a multi-day intensive training in organic and regenerative agricultural practices. This year, we are working with 3 villages in spreading organic, regenerative agricultural practices. Following the intensive training the selected women receive, they return to their villages and in turn train other women in their villages, creating a positive feedback loop on both spreading sustainable agricultural techniques while uplifting the status and empowerment of women in their respective villages. So far this year, over 120 women have been trained in regenerative agriculture.
Through this project, we are changing the way in which rural Senegalese villages farm, while also providing important resources and to women to balance the scales in a traditionally gender-unequal society.
Pleas enjoy some of these photos of the work these women have been up to. Through this project, they have diversified their crops, are earning more income than before, and have improved nutrition significantly throughout their villages.
When you donate to SPI, you donate to women around the world to change their circumstances for the better. Even more, you donate to creating food systems that do right by the planet.