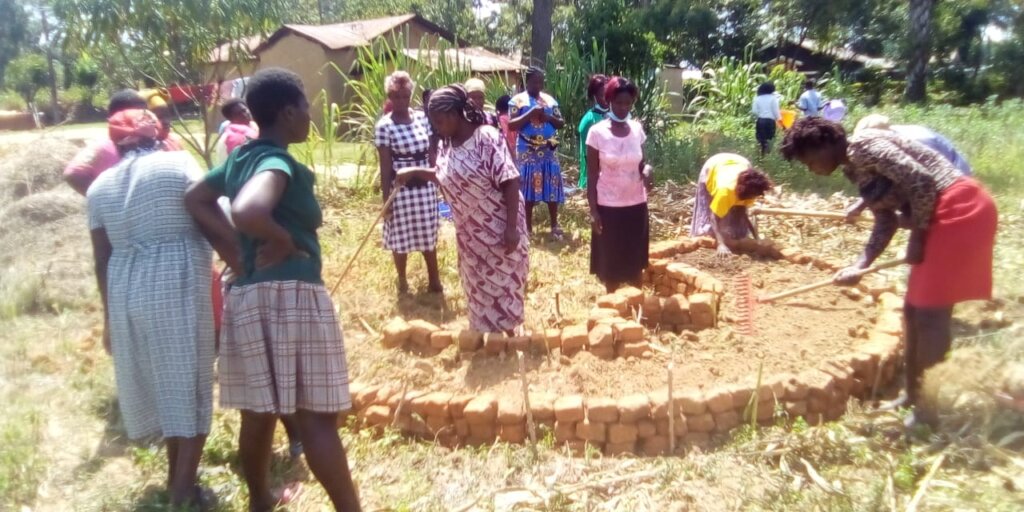 Hi there folks,
We're excited to share some exciting project updates for 2022. Just as growing season is upon us here in North America, so too has the planting and growing season kicked off in many parts of the tropics over the last few months. And here in our world, that means lots of new projects, with partners new and old alike. It's one of our favorite times of the year.
Today, we'd like to share with you in broad strokes a few exciting things going on in SPI's world. We want to share two of our projects that are underway–new seeds in the ground getting ready to sprout.
Mughende Women's Association in Kasese, Uganda:
In Kasese, Uganda, a small area in Western Uganda, we are partnering with a women's farmer association to support their efforts in expanding agricultural activities via training, access to capital, and garden inputs. Together, we are supporting a 10-day farmer training that focuses on vegetable growing, rather than staple crop growing (think large planting of cereal crops, like maize, sorghum or beans). We call these vegetable gardens 'kitchen gardens,' as they are frequently smaller in size than ceral crop plots and are frequently nearby to the home to ensure proper maintenance and easy harvesting. In addition to the farming training, a business marketing training is included as well, to help the women learn how to market their new vegetables. Through this project, we will be supporting gardens for a 1,000 women-headed households. Stay tuned for more updates later in the season!
Mujeres Trabajando por Tecpán (Women working with Tecpán) in Guatemala:
Tecpán is a women's group in Guatemala that we have been supporting since 2018. Through their program, they support women-headed households in rural Guatemala in multiple areas of their lives; income, health, educaiton, and agriculture. Our work with them supports agricultural projects, and this year, we are gearing up to work with 125 women to provide them with agricultural training, seed inputs and garden tool inputs for them to increase their food production and increase opportunities for income to bettter support their families. We look forward to sharing with you more about the women supported through this project as time goes on!
These are just two of many women's groups that we are supporting this year. And thanks to supporters like you, we are able to increase capital, access to opportunities, and improved livelihood for women around the world, all whilst building food security and climate resilience in an ever changing world. Thank you for your continued to support.
Want to expand your impact? Share our page with 3 friends and see if you can triple your giving! If you have any questions or want to learn more about us, please reach out. We'd love to hear from you.
Happy gardening,
the SPI team