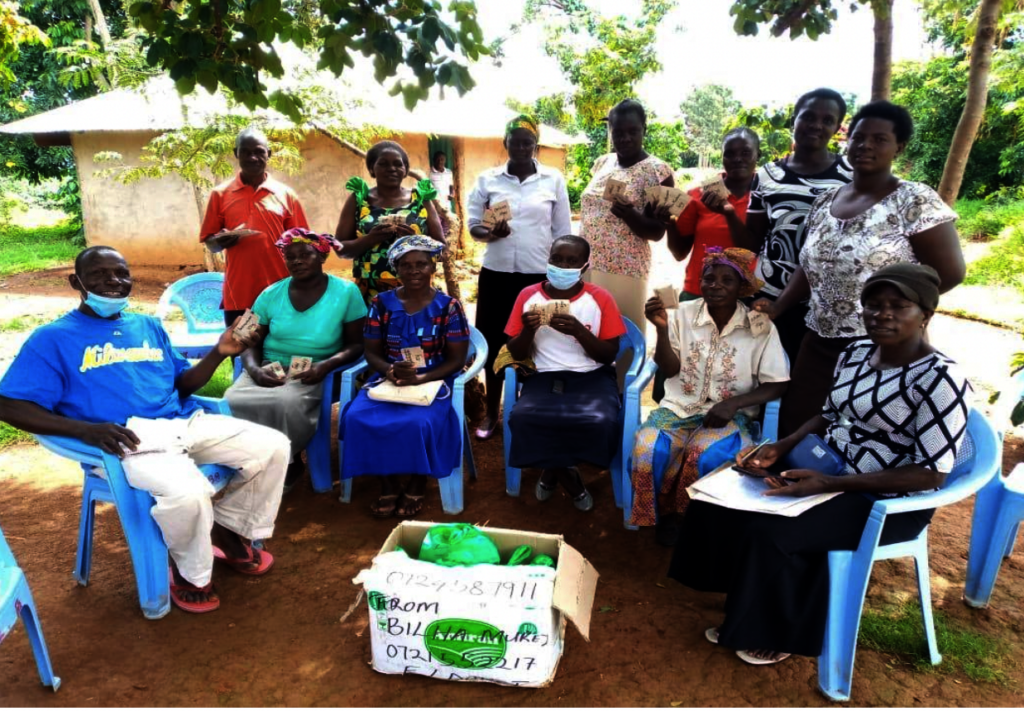 Hi folks,
Recently, we had the privilege of partnering with AMPATH to introduce vegetable farming to Group Integrated Savings and Health Empowerment (GISHE) members in western Kenya. Both GISHE and AMPATH are supporting the new Universal Health Coverage initiatives in Busia County. Our first quarter reports are in, and we are happy to announce several successful activities from the program.
At the beginning of 2021, Group Empowerment Service providers (GESPS) members were debriefed on the Seed Project International program. AMPATH, Amiran, Ministry of Agriculture and Ministry of Health provided facilitators to train GESPS participants and familiarize them with vegetable farming needs. Then, 10 demo sites were selected to help model best practices and gain practical experience farming. The nearly 600 beneficiaries selected by AMPATH's Social Behavioral Team (SBT) will primarily be maintaining a sack garden. We supplied spinach, onion, tomato, watermelon, capsicum, kale and coriander seeds to AMPATH and their training officers who then distributed the seeds to the beneficiaries.
There were some minor setbacks like delays in availing seeds to beneficiaries, a shortage in choice of seeds, and a limited number of seeds, however, we plan on bridging the gap quickly. In the next quarter, we plan on helping establish the demo plots by availing necessary equipment, transplanting seeds from nurseries, distributing vertical sacks, and keeping up-to-date with the team's progress.
Two participants have shared their stories about the impact of our blossoming program. The first comes from Ester, a founding member of Mama Murindi's self-help group, in the surrounding village. In 2015 Ester started agribusiness activities with the help of her husband and children but reported having some difficulties managing crops. She knew she needed training but her opportunities were limited until AMPATH organized their vegetable garden training. She believes that through the best practices training she received she is better equipped to manage her vegetable crops and tackle disease/pest damage. When our seeds were delivered mid-April, Ester was one of our beneficiaries who received the seeds at no cost. Now, she can provide extra nutrition to her family and increase her business's profits.
Our second perspective comes from Abdalla, a GISHE group trainer and farmer in Makunda village. He is also one of the farmers who received tomato, onion, kale, coriander, capsicum, watermelon and spinach seeds. Abdalla praises the vegetable gardening training for supporting him and his livelihood. He has also voiced concern about crop management causing problems with his production and sales. Abdalla cites the virtual Integrated Pest Management training, which provided pesticide-free avenues for crop protection, as being particularly useful and he plans to incorporate it on his farm. Producing safe, healthy crops for himself and the market enable him, like Ester, to ensure his family and community are well-nourished. Taking his skills further, as an experienced leader and trainer, Abdalla has offered to host a demo plot to help support other beneficiaries. He prepared the seed beds by applying the skills he learned at the January training.
New projects like our partnership with AMPATH are made possible by your continued support. We would like to extend a sincere thank you for your help to enable our team to make a difference in the lives of Abdalla, Ester, and nearly 600 others through this program alone.
-- The SPI Team