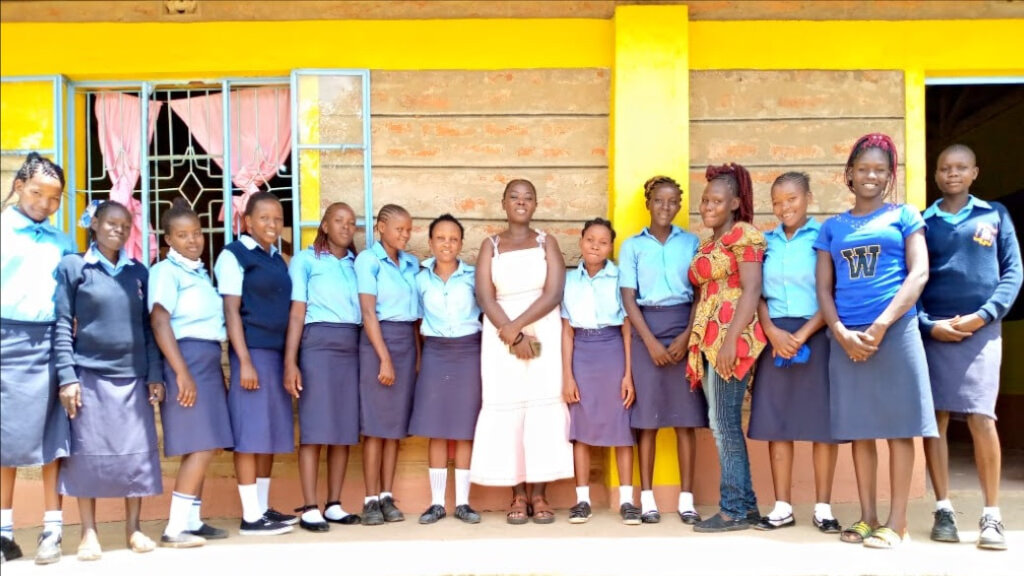 Hello,
We just wanted to send a short update to let you know what's happening in Kenya, and to say thank you. Your kindness means young people are waking up this morning with a safe place to learn and get support. Previously they had nowhere to turn, no employment skills and no pathway to a brighter future.
Thanks to your support, and our incredible team of teachers and staff in Kenya, they have dignity, opportunity and hope.
In total this year we have already supported and trained 749 students - that's more than the previous 10 years combined, and we still have more students joining us before the end of the year!!
In these incredibly challenging times we hope you know that your support and donations are valued and appreciated by young people hundreds of miles away who may never know you, but they feel your support every single day and will do long into their futures.
Thank you for being part of our small but mighty family, ensuring young people have the opportunity to learn, get a job or start a business and become self-reliant, free from poverty.
"Seed of Hope has provided love, something to do, and something to hope for" - Seed of Hope Graduate 2022
In other news Florence (Seed of Hope Manager) and Mary (Operations Director) were at the Women's Leadership Conference in Mombasa, Kenya last week.
They gave a presentation on our Seed of Hope vocational and business skills training programme for young people, focusing on the support we offer girls and young women. They were part of the panel discussion on "Uneven Losses, Uneven Recovery - The Covid-19 Employment crisis from a Sexual and Gender Based Violence Perspective". Their presentation recieved high praise and they have been asked to join the next international conference.
Thank you once again for being part of our extended team. As a small charity we appreciate you choosing to support us, thank you.
Have a lovely week.
With best wishes
Mary, Florence, Kirsty, Leela and Natalie
Raising Futures Kenya Team
kirsty@raisingfutureskenya.org.uk
www.raisingfutureskenya.org.uk