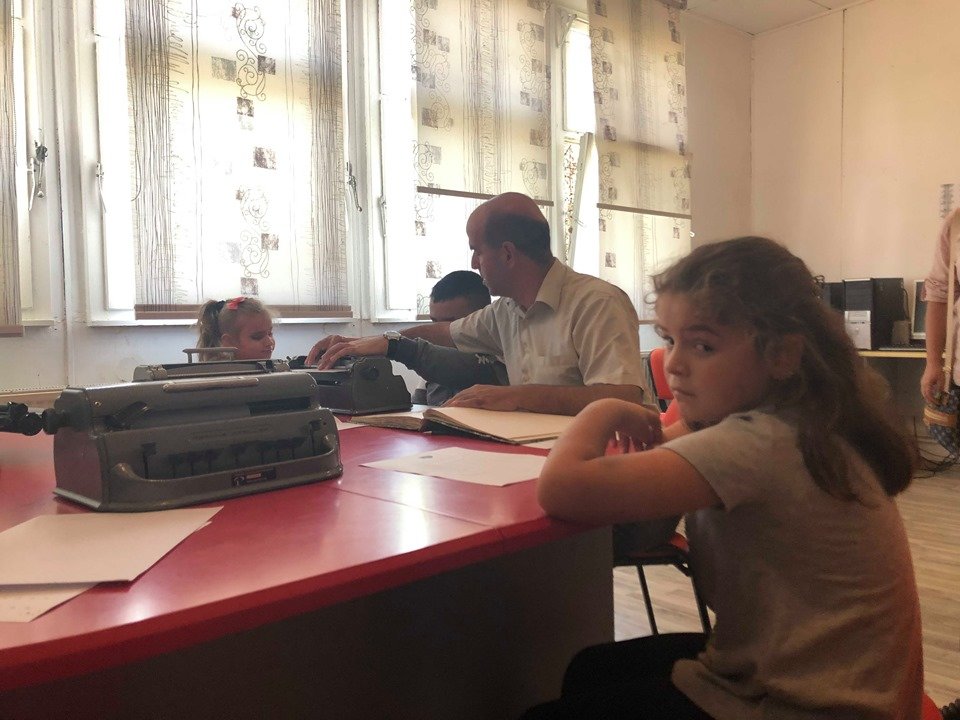 September has arrived with great news for The Ideas Partnership, as well as for the See Me project's team. Braille, Mobility, and Computer classes have started earlier this month with seven visually-impaired children benefitting from the project.
There is this saying that stayed with me during the time we raised funds for the project - "Even without sight, there is still vision" - and that seemed to be our motto and hope that the classes will make a comeback in September, and so they did.
We couldn't be happier that the classes are lively once again, and that the center of the Society of the Blind in Gjakova will be filled with laughter and hopes of Rinor, Alaudin, Blerta, Diellza, Sinavere, Sadik and Elfete. We surely could not resist and went to visit the children on what seemed to be the busiest day they've had thus far. There, waiting for us, were our two amazing Braille and Mobility instructors, Shaip and Xhafer, donors, partners, and local media who were particularly interested to hear more about the project and talk to the children and their parents.
The children's happy faces, the excitement of the instructors, the hope and vision we all have for this project wouldn't be possible without your support, so thank you! Your donations are making possible for seven visually-impaired children to learn to read and socialize with each other, an opportunity they never had before!