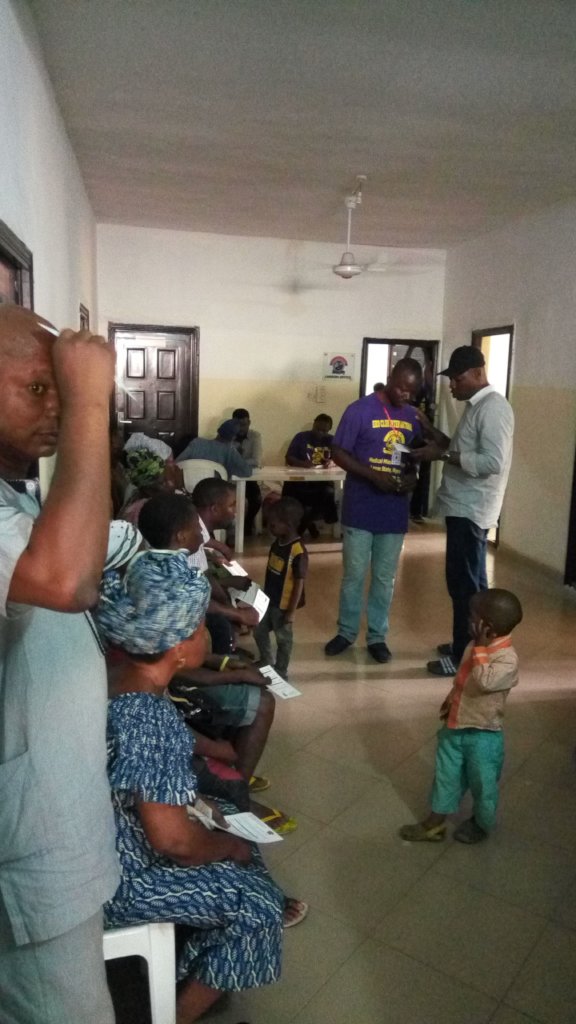 Dear friends of St Cyril,
Compliments of the season to all of you. We are all filled with hope and vigor to enter into 2019 expecting positive changes in our lives or continuation of the good things.
One of the good things about 2018 must have been to be able to help us at St Cyril to forge ahead in our vision of providing quality care for all cancer patients in Nigeria.
Whether you donated your money, your time, your professional expertise or collaborated with our organization to make this vision happen, it must be a good feeling. We know it is not easy to donate all we mentioned above, yet you did it. THANK YOU.
2019 is our year to concentrate on treating more patients. You helped us set up our clinic, now help us to fill it with cancer patients who desperately need our financial assistance. Last year we could only help less than 5% of patients who came to us for assistance. This year we want to help 20% .
We need your help right now by setting up a recurring monthly donation of $10 for a minimum period of 12 months through our globalgiving page, https://www.globalgiving.org/projects/scips/ and ask your friends to do the same.
Our goal is to get 1000 people to donate a minimum of $10 a month for 12 months so we can provide treatment for ar least 100 cancer patients in Nigeria.
Imagine, you donate $10 a month for 12 months to help up to 100 cancer patients have a chance at life!
Please let your family and friends know your pledge so they can join you. It is as simple as sending this message to them with your comments.
At the end of every 12th donation, we shall send you a certificate of "GRAND FRIEND OF ST. CYRIL CANCER TREATMENT FOUNDATION". Please print your attached certificate and proudly display it in your home, office or even your car.
Once again, thank you.
Warmest regards,
Mojisola