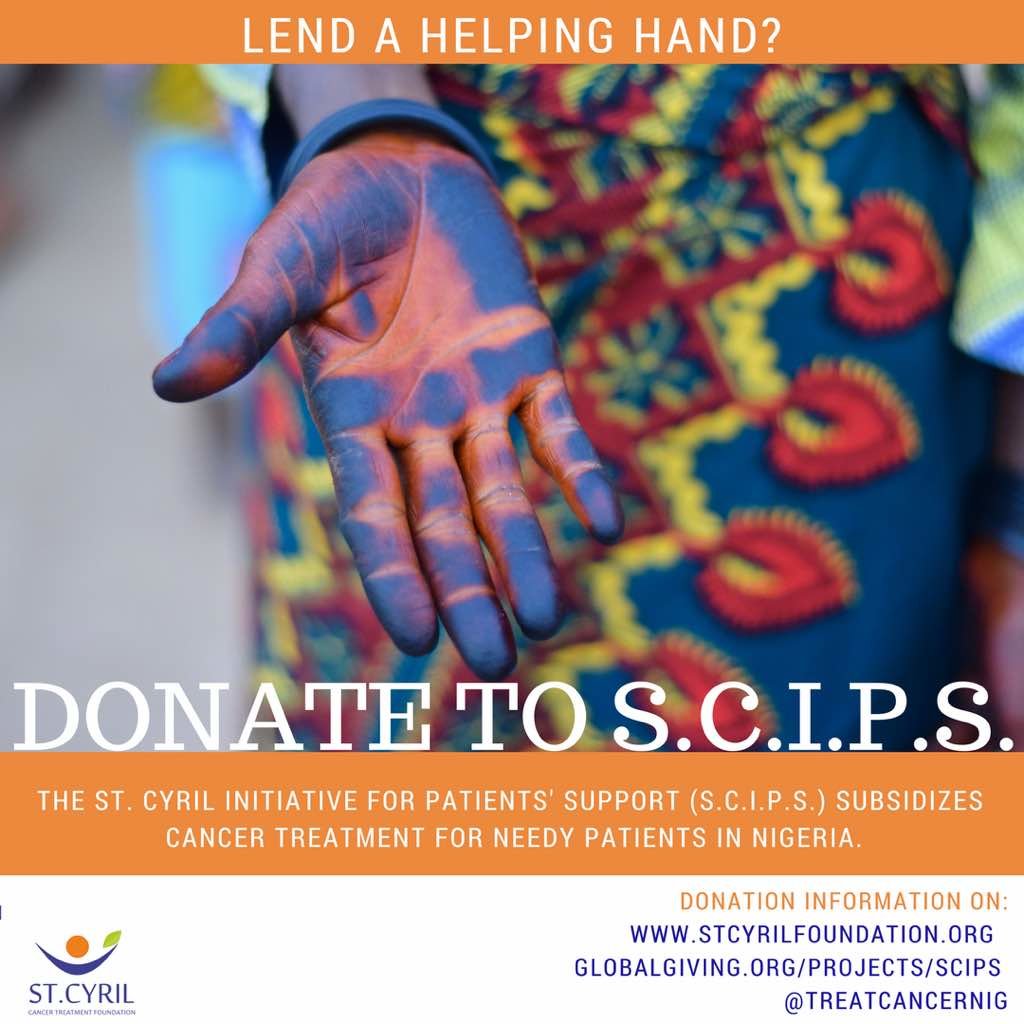 Aduke came to our Isolo Clinic when we had a collaborative program with another cancer NGO to inform and support. We informed nurses by talking about nursing oncology as a specialty in nursing and supported breast cancer survivors by providing free prosthesis, bras and compression sleeves (curtesy of yet another NGO in Canada). She sat quietly in the corner while her mother came to me asking for help for her daughter. She had already lost a child and desperate for Aduke to be saved.
This is a common story in Nigeria. Over 60% of the patients diagnosed will not have the funds to start their treatment immediately leading to growth f the cancer at the original spot (for example breast) and/or traveling through the blood to other parts of the body (for example brain and bone)
S.C.I.P.S. will help St Cyril Foundation increase the number of patients who can start treatment as soon as the cancer is confirmed. The more times we can do this, the better the outcome will be for cancer overall in Nigeria.
Help us to help Aduke and people like her. The World Health Organization predicts that 63% of the 25 million anticipated new cancer cases by 2030 will be in low and middle income countries like Nigeria. There is an urgent need to start helping now so there is a system in place for the long term.
We can only do this with your support. Please donate to S.C.I.P.S.-
one chemotherapy treatment at a time
one surgery at a time
one radiotherapy treatment at a time
So we can ensure treatment for all, let us ensure treatment for ONE.
Warmest regards,
Moji