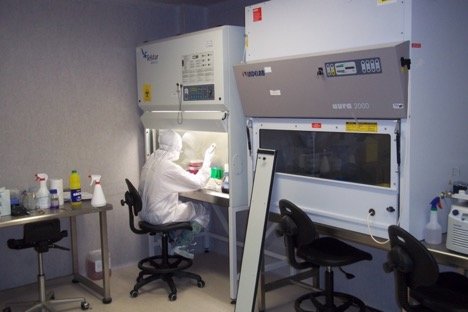 Dear supporters,
First of all, we really hope that you continue to be safe and healthy.
In this fourth report, we wanted to express once more our gratitude for your generous contributions.
We also wanted to share with you how your donations are being spent. We have recently sent a new 5000€ donation to a laboratory working on the development of new antiviral compounds against SARS-CoV-2. As you are probably aware, despite the success of Covid-19 vaccines, we are still lacking efficient antivirals able to eliminate the virus in infected patients. This kind of antivirals are urgently needed because it will still take some time before the majority of the population is vaccinated, especially in less favored areas of the world. Treatment of Covid patients with antivirals could save many lives.
The laboratory that will receive the donation is led by the virologists Dr. Cristian Smerdou and Dr. Gloria Gonzalez-Aseguinolaza at the Center for Applied Medicine (CIMA) of the University of Navarra, located in Pamplona, Spain. They were able to isolate the virus from a patient at the beginning of the pandemic and have been testing the antiviral effect of many different drugs against SARS-CoV-2. Many of the drugs that they are testing are used in the clinic for other indications, like cancer, and if they also show antiviral activity, they could be easily tried in Covid-19 patients, since they are already approved for human use. Scientists working in this project have often diverted their time from other projects and have faced difficulties to acquire all the material needed for their research, like reagents used in the infectivity assays or in PCR analysis of samples generated in the lab, as well as safety protection equipment needed to work with the virus in a especial high safety laboratory.
These materials and reagents can be bought thanks to your donations, so your help is been greatly appreciated. With every 10 € donation, the researchers can analyze one laboratory sample to determine whether a certain antiviral compound has been able to inhibit viral infection in cells. But each compound has to be tested at many different concentrations in different cell lines, making the number of samples for these studies very high.
As Dr. Smerdou explains "Our group at Cima Universidad de Navarra has already tested dozens of compounds against SARS-CoV-2, finding some candidates that have shown promising results". With the donation received we will be able to confirm the results obtained until now with the best candidates and to perform further analysis that could bring this therapy closer to the clinic, thus hopefully contributing to save lives.
You will find further information on this initiative (in Spanish) in the links below as well as some photos of the biosafety level 3 laboratory where they work with SARS-CoV-2.
We will let you know soon where your generosity is headed in June!
In the meantime, please help us spread the word further, among family, friends, colleagues…
By donating your money to Apadrina la Ciencia, you are contributing to projects that help handle the COVID-19 pandemic in Spain and to understand the Science behind the SARS-CoV-2 and the pandemic.
Thank you all again for your support!
See you soon!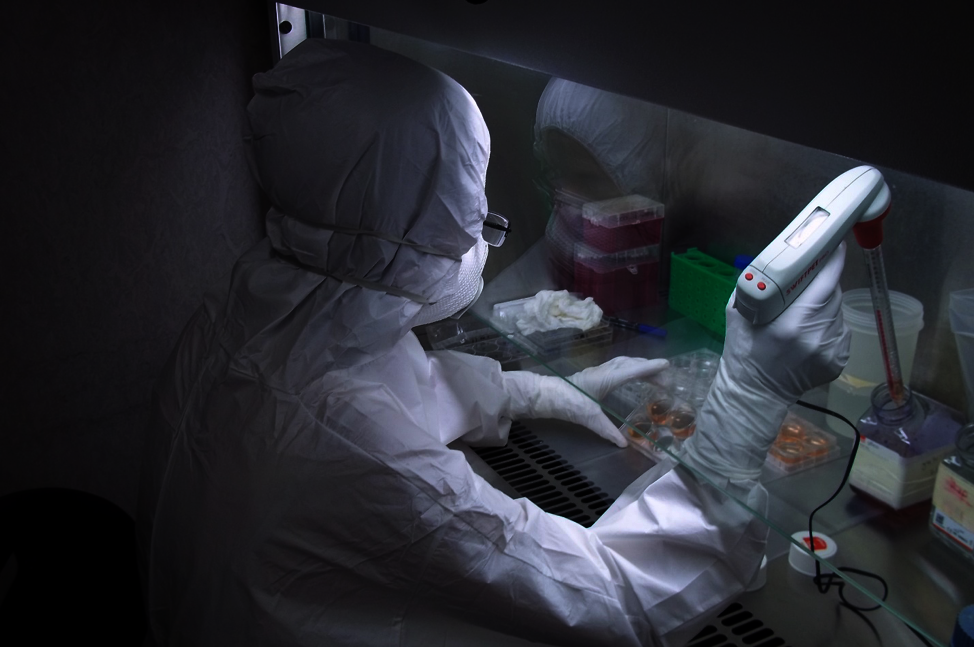 Links: