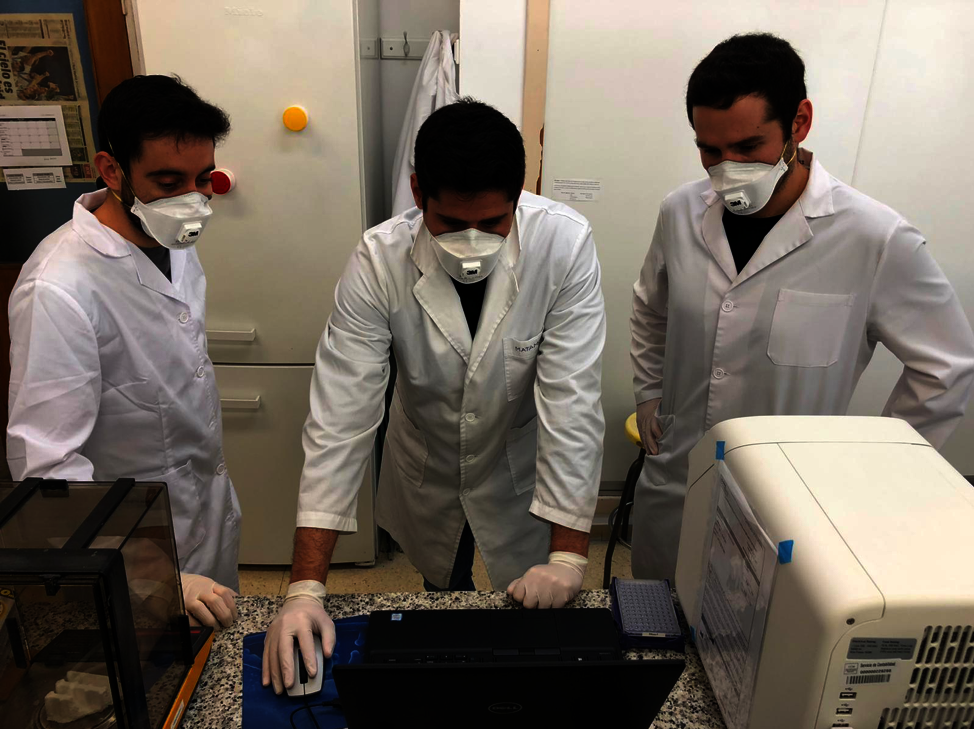 Dear supporters,
We hope you are all safe and healthy in this coronavirus time.
In this first report, we wanted to share several things with you. First, we wanted to express our gratitude to you all for your donations. Considering the difficult time we are living in, your efforts are greatly appreciated. Big thank you to each one of you, and Ford Fund.
And we also wanted to share good news! In May we already sent 5 000€ to a group of laboratories that are making COVID-19 tests to elderly people living in retirement and nursing homes in Spain. A community of people greatly affected by the pandemic. These COVID-19 laboratories are led by the scientist and professor José Manuel Bautista (in Twitter: @1000genes) from the Complutense University of Madrid (Spain). Tests are performed by volunteer scientists who have diverted their normal work to offer this service to the Community of Madrid. They generously offer their expert work, but they need material, like swabs to take samples, and reagents to obtain virus components and perform the analysis by PCR. And these material and reagents can be bought thanks to your donations, so your help is been greatly appreciated. With every 10 € donation, the researchers can take a sample from one person and test whether they have got coronavirus or not.
As Prof. Bautista explains "Our laboratory network at Complutense University of Madrid pioneered massive PCR analysis of nursing homes in Spain. With the donation received we continued performing PCR diagnosis of COVID-19 at nursing homes which certainly helped to save lives as allowed to rationally isolate virus spreader people (resident or employees) from healthy resident."
You have further information on this initiative here (in Spanish): https://www.ucm.es/la-universidad-complutense-de-madrid-crea-una-red-de-laboratorios-para-ayudar-al-diagnostico-de-covid-19 And here (also in Spanish): https://elpais.com/elpais/2020/05/17/planeta_futuro/1589714291_948056.html
They sent us some images of the laboratories. Here you have a couple of photos of the rooms where they perform some COVID-19 tests, the so-called PCR.
And here, two photos of one of the safety labs where the patient samples arrived and are processed before PCR can be performed.
We will let you know soon where your generosity is headed in June!
In the meantime, please help us spread the word further, among family, friends, colleagues…
By donating your money to Apadrina la Ciencia, you are contributing to projects that help handle the COVID-19 pandemic in Spain and to understand the Science behind the SARS-CoV-2 and the pandemic.
Thank you all again for your support!
See you soon.
Apadrina la Ciencia