Project Report

| Nov 1, 2022
Facing new emerging viruses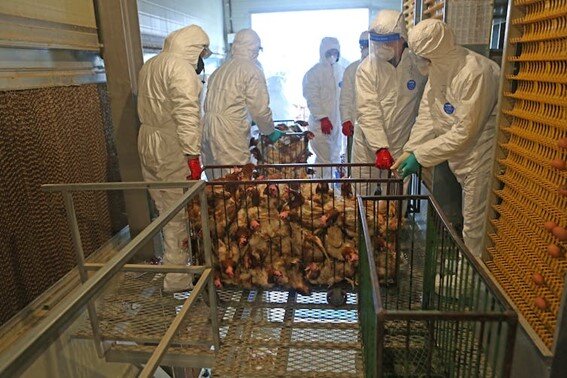 The COVID pandemic that we have been suffering for almost three years has changed our lives in many aspects and we continue suffering the death of our beloved ones. We could say that the worst is over and, thanks to vaccines and improved treatments we are managing to coexist with this disease that suddenly appeared among us.
However, the threats of new emerging viruses are still there and we need to keep doing research to be prepared when it happens; we do not know when and how serious it will be, but the data indicate that it will happen sooner or later.
One of these threats is the highly contagious and especially deadly H5N1 avian influenza virus in poultry, which was first detected in humans in 1997. According to the latest data from the European Food Safety Authority (EFSA) report and the European Union (EU) reference laboratory, this avian influenza season has had the highest incidence in Europe observed so far in birds and we will have to be very attentive to the surveillance of the incidence in humans.
Fortunately, bird-to-human transmission is very rare and human-to-human transmission has not been observed. However, because it causes severe disease in humans and because viruses easily mutate and acquire the ability to spread among people, avian influenza represents a major pandemic threat.
We recommend this article for more information:
https://theconversation.com/diez-circunstancias-que-nos-abocan-a-una-nueva-pandemia-182868
This message is not intended to be an alarm, but to raise awareness of the importance of being alert to the appearance of emerging viruses and the need to invest in research to be prepared to fight them.
So far, by donating your money to Apadrina la Ciencia, you have made possible three biomedical projects that helped to understand the Science behind the SARS-CoV-2. We now ask you to spread the word and help us to support more scientific projects to have the necessary knowledge to deal with any emerging disease that may arise.
Thank you all again for your support.
Apadrina la Ciencia