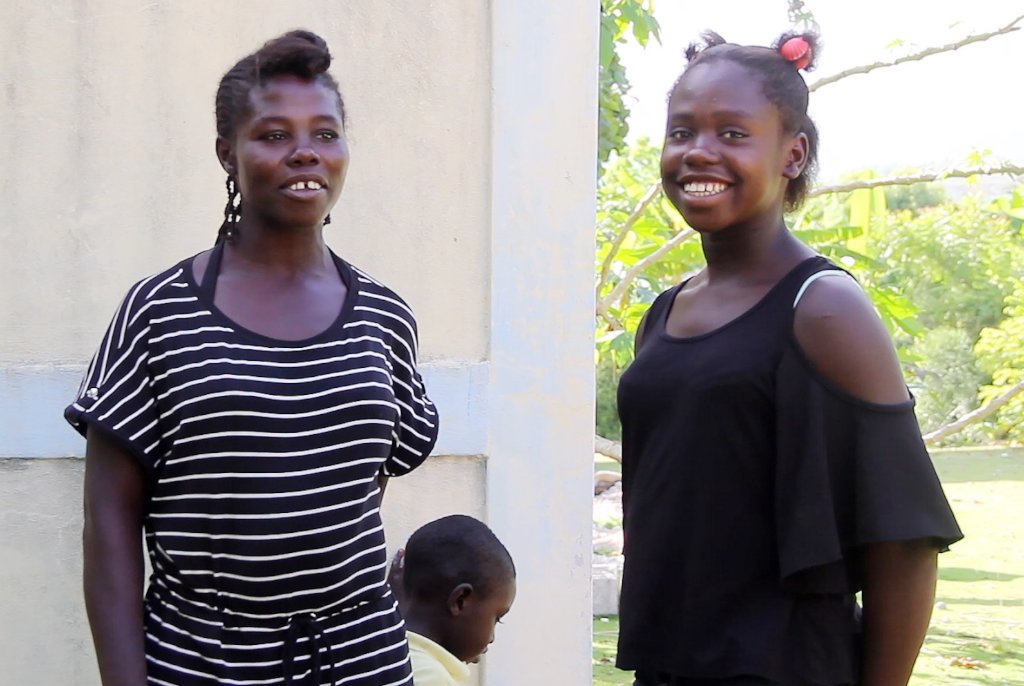 Rescuing Children from Slavery and Reuniting them with Family: You Make it Possible.
Your generous support and the leadership of Child Protection Brigades and Adult Survivors of Child Slavery are freeing children and reuniting them with their families. Thank you for supporting the Haitian-led movement to end child slavery for good!
Two Freed Girls Reunited with Family; One Boy Freed from Slavery and Abuse
Thanks to your generous support and the grassroots leaders building the movement to end child slavery in Haiti, today more girls and boys are free, safe, and back home with their families. Sarah* is one of those freed and reunited with family.
For more than a year, Sarah had been living with a Welcoming Family -- essentially a foster family -- in Port-au-Prince as she waited to be reunited with her family in the south of Haiti.
Back in 2019, Sarah ran away from the home she was being abused in, finding refuge with a woman who is an active member of one of the Beyond Borders' Adult Survivor of Child Slavery Network branches that your support helps make possible.
This survivor network member intervened on Sarah's behalf, working with Beyond Borders staff to get Sarah into a safe home, locate her family, and mount a formal, legal case against her abuser. Insecurity and challenges created by the pandemic delayed Sarah's reunification with her family on several occasions. She was finally reunited with her family and recently the Beyond Borders Child Protection Team travelled to the south for a follow-up visit with Sarah and her family. Thank you again for making stories like this possible.
*We've changed Sarah's name to protect her identity.
A Grateful Family Gives Thanks for Sarah's Return
We want you to hear from Sarah's family what her return means to them -- a return made possible in part because of your generosity. Here's what they told our Child Protection Team during a follow-up visit:
"If it wasn't for your good organization that found her and took her I could've lost her … I could've lost my child. When I heard that your organization found her I was so happy … I said 'My child's here!' I will never send my child away again to suffer with others." ~ Wilson, Sarah's father
"From the moment I heard she was lost I couldn't even eat. I was so happy [when she returned]. I hugged my little girl. I love that child! If someone asks you for a child I would say no, don't give her to them." ~ Chantale, Sarah's mother
"We thought she was lost forever … it was such a joy when she came home." ~ Maxi, Sarah's uncle
Your Generosity Supports Follow-Up Care for Freed Children
As we said above, your generosity is also supporting follow-up visits and psycho-social counseling for Sarah and her parents and siblings, so that together they can overcome the trauma they've experienced and begin to rebuild their family.
With your support, Beyond Borders' staff and our locally established Child Protection Brigades and branches of the Adult Survivors of Child Slavery Network provide rehabilitative care and support to children, families, and their communities, to help ensure that every child has a healthy and safe return. This work also includes getting newly freed girls and boys enrolled in a good local school too.
Your generosity is securing freedom, restoring dignity, and rebuilding lives for some of our world's most vulnerable children and their families.
A Young Boy is Rescued from Slavery and Abuse on Lagonav Island
In another example of what your support makes possible, members of the Adult Survivor Network, Child Protect Brigade, and SASA! Community Activists (working to prevent violence against women and girls) all joined together with Beyond Borders staff to intervene in the dire case of a young boy who was being held by a pastor, exploited and severely abused.
It took time and a lot of advocacy and pressure -- the local judge in the rural Lagonav Island community was reluctant to get involved -- but the boy was finally removed from the home and placed in an orphanage for temporary care. The pastor was arrested.
Unfortunately, after pressure from some members in the community, the judge released the pastor saying he had "been punished enough." Formal complaints and calls for action have been launched by Beyond Borders to judicial authorities in Port-au-Prince, including with the highest-level judicial body. The Child Protection Unit within the Haitian National Police has also been made aware of the case. Efforts are underway to locate the child's father, who lives on the mainland.
The Beyond Borders team will stay on this case -- thanks in part to the generosity and solidarity you continue to provide.
The Work to End Child Slavery that You've Made Possible this Quarter
Here's a look at some of the other work to protect children from slavery and abuse that you made possible this past quarter:
21 new Child Rights Training Facilitators from four communities trained on Lagonav
23 new Child Rights Training Groups launched on Lagonav
28 Knowledge, Attitudes, and Practices surveys conducted in new communities on Lagonav where child rights groups have started
665 people (465 women, 200 men) participated in several Child Rights Trainings in the Central Plateau
149 members from 11 Adult Survivor Branches conducted participative evaluation exercises to inform training priorities
22 families on Lagonav and in Port-au-Prince identified and approved to start the certification process to become Welcoming Families (foster families) for children
35 children obtained birth certificates with support from our partner organization in the Central Plateau
2 community mobilization campaigns carried out to raise awareness about the practice of restavèk (child domestic servitude) and to encourage adult survivors to join the movement to end it
50 members of Child Protection Brigades participated in refresher training on advocacy techniques and plans
Child Rights Activists in the Central Plateau highlighted dangerous practices at a local night club including the regular presence of children
Your Generosity is Building the Movement to Guarantee Quality Primary Education on Lagonav Island
Work with 18 schools to improve the quality of education being offered to children on Lagonav Island continued this past quarter -- thanks to your support. These 18 schools are currently completing a two-year teacher training program, integrating new methods and approaches to deliver primary education in Haitian Creole that is participatory, nonviolent, and rooted in local culture using techniques like school gardens.
Ensuring every girl and boy is enrolled in a good local school is one of the best ways to keep them from being sent away and risking enslavement. To that end, there is encouraging progress in the work to build a Communal Education Platform on Lagonav that brings together those working to ensure a quality education for all children on the island.
There are now active education coordination branches in each of the six communal sections of Ansagale and one in Pwentarakèt (the other municipality on Lagonav). Together, they form the new Communal Education Platform, to which new branches can be added as work expands across the island. General assemblies have been held in a number of the branches as well as assessment and planning workshops.
This has taken an immense amount of time bringing people together, building relationships, fostering mutual trust and respect to define common goals, ways of working and joint accountability. We are grateful for your support for this movement-building work and we are excited about what the future holds for students on Lagonav Island. Thank you for helping to make this progress possible!
The Work to Guarantee Universal Quality Primary Education that You've Made Possible this Quarter
Here's a look at some of the other work to ensure every girl and boy gets a quality education that you made possible this past quarter:
7 new, active communal section education branches formed, coming together to form the new Communal Education Platform on Lagonav
More than 43 school staff from 18 schools engaged in teacher training workshops
459 students, 42 teachers, and 18 directors from 18 schools benefited from monthly classroom coaching visits focused on nonviolent, participatory, native language education
More than 900 parents, teachers, and local authorities participated in Open Space community meetings to facilitate increased parent engagement in school life
More than 2,000 Lagonav residents participated in community advocacy events to promote quality education and Haitian Creole as the language of instruction
Teachers Share What The Training You Make Possible Means to Them
Your generosity and solidarity is making a lasting difference for students and their teachers on Lagonav Island. Here are testimonies from two teachers who took part in teacher training made possible by you:
"Words are not sufficient to express my happiness and satisfaction with…the training I received – despite all the experience I have – [the project] helped me to see how much I didn't know. I now feel so much better prepared as a principal to manage my school. Through this program, I have really mastered what it means to be a school principal. Through the training, I've come to transform several misconceptions I had, and I've seen the same transformation in my teachers." ~ Kely Angervil, Principal, Nouvèl Vizyon School, Nan Kafe, Lagonav
"I've been teaching for more than 20 years. I truly was not prepared to be a quality teacher. The training I've received through [the project] has helped me to see this. I have really enjoyed how the trainers have worked with us, respecting each of us, no matter what level of education we have." ~ Delcarme Borgela, Teacher, Nazarèt School, Mon Repo, Lagonav
Thank You Again
I am grateful for all the good work that you are making possible through your support for the Schools Not Slavery initiative. Thank you again for your extraordinary generosity and solidarity. All of us at Beyond Borders continue to send our best wishes for the health and well-being of you and your loved ones during these uncertain times. If you have any questions about what you read in this report, please call or write to me anytime at (305) 450-2561 or b.stevens@beyondborders.net.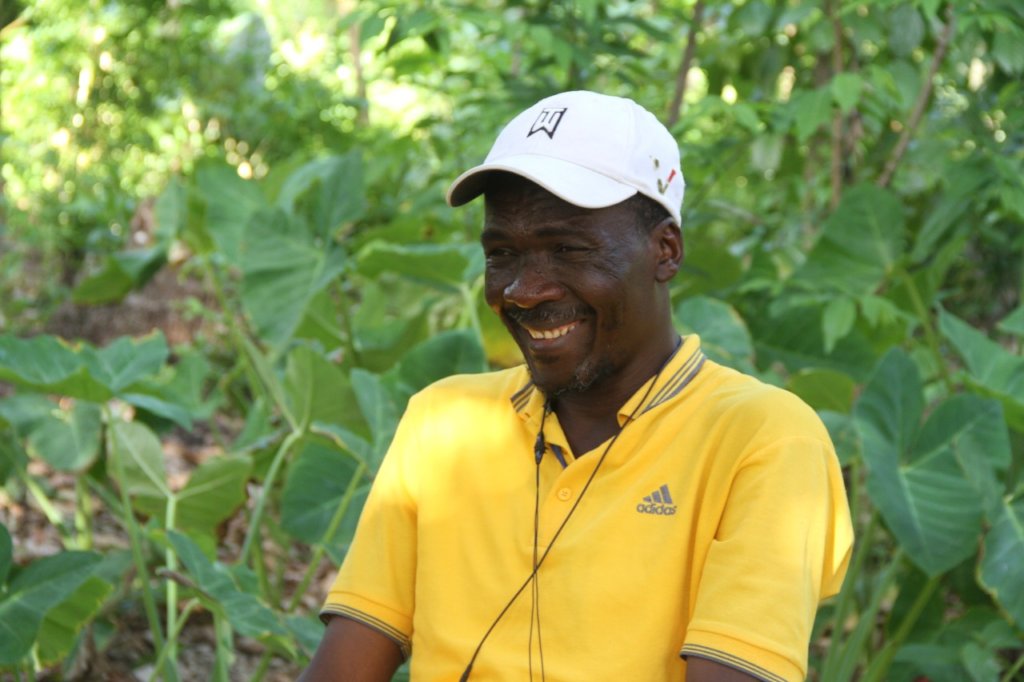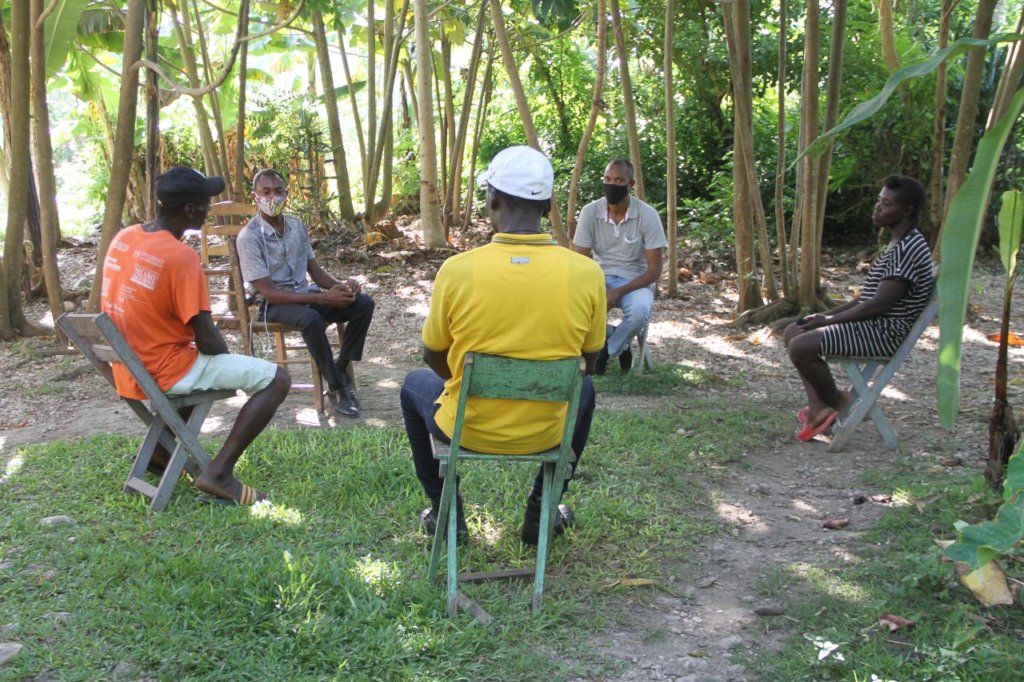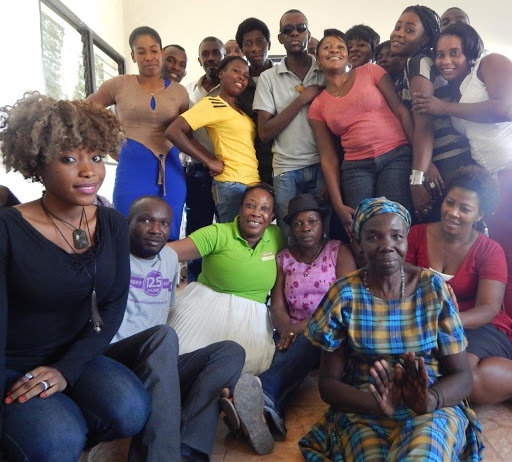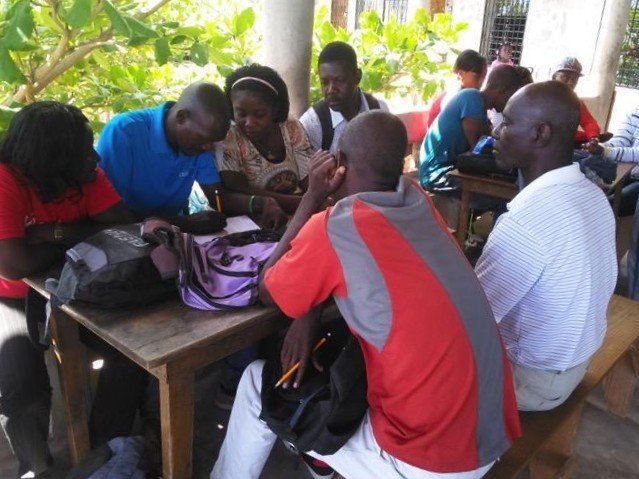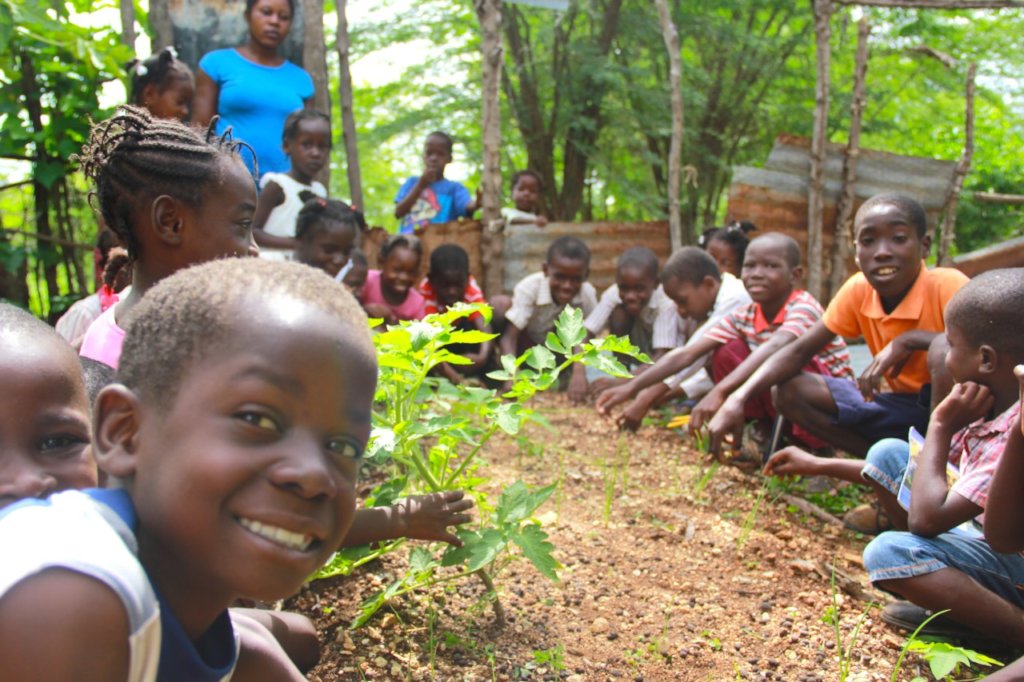 Links: