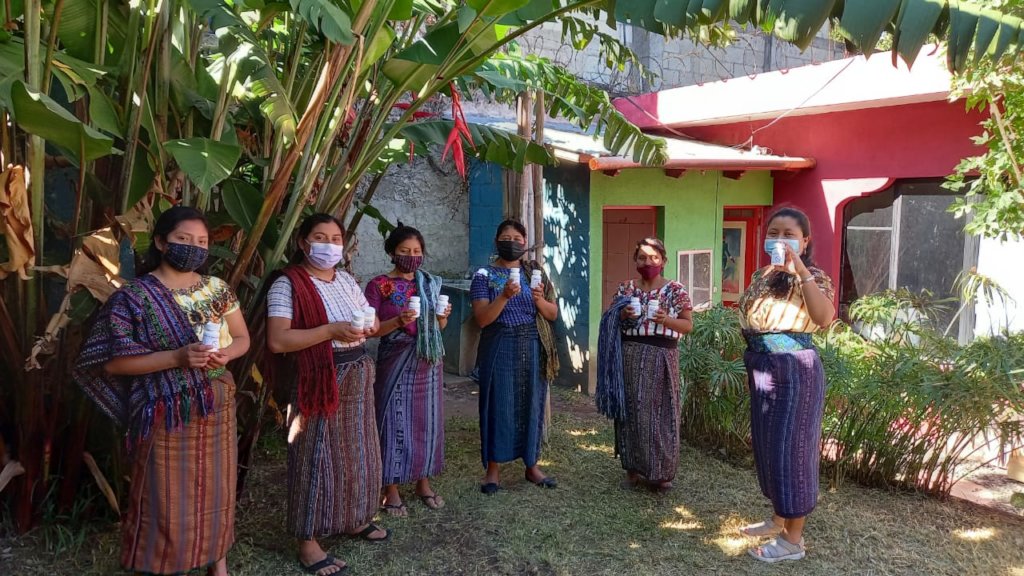 As the COVID-19 pandemic wears on, Pueblo a Pueblo is embracing all safety precautions to continue meeting the needs of our constituents. In accordance with government restrictions, all of our typical in person nutrition programming has been suspended. However, we remain committed to supporting the nutritional needs of our community members.
Over the past four months, Pueblo a Pueblo has supported 125 local beneficiary families with two more rounds of emergency food relief baskets. These baskets contained staple food items such as eggs, beans, corn, and cooking oil. COVID-19 has devastated the local economy, making it difficult for families to purchase enough food to keep everyone fed. With food insecurity on the rise, Pueblo a Pueblo is proud to be able to serve the community in this way.
Additionally, although schools have been closed since March, and students have been unable to participate in nutrition-related programming, the organic school gardens are being maintained for future harvests! The young adults who run the organic school gardens as a part of Pueblo a Pueblo's Youth Leadership Project, have been, under COVID-19 safety guidelines, continuing to harvest existing vegetables, and preparing the soil for another round of plants. Whenever it becomes safe for students to resume working in the gardens, they will be ready!
Another recent way that Pueblo a Pueblo has been supporting the nutritional needs of our community is through the delivery of multivitamins. In partnership with Mayanza, a nonprofit organization dedicated to the health of Guatemalan school children, Pueblo a Pueblo delivered 162 bottles of vitamins to constituent families in November.
With seven out of ten indigenous children in Guatemala suffering from chronic malnutrition, and many suffering from anemia, the provision of emergency food baskets and vitamins is a huge help. The multivitamins are iron-fortified, which helps to curb anemia, allow for the uptake of other vital nutrients, and boost the children's energy. Pueblo a Pueblo is grateful for partnerships like this one that allow us to further meet the needs of our community.
During such a challenging year, we are so glad to still be supporting the nutritional needs of the Santiago Atitlan community. Thank you for believing in Pueblo a Pueblo's vision of promoting sustainable livelihoods through nutrition. Your support is invaluable to the empowerment of rural Guatemalans!