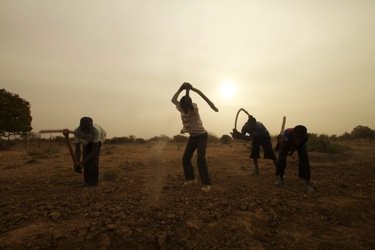 From March to June, the hot season bakes the life out of the Sahel, the southern fringes of the Sahara Desert. For the RAIN partner community of Tirboye in Niger, a new drip-irrigated school market garden will bring the welcome surprise of new crop life during this traditionally barren period.
Drip irrigation decreases the amount of water used, reduces the labor demands of gardening, and allows for year round crop cultivation, even in one of the most arid places in the world. Tirboye is a village primarily made up of Gourmance people, an ethnic group known for their agricultural acumen, and men and women alike can be found breaking up the hard desert earth with traditional hand-crafted hoes. A RAIN school market garden is the perfect solution for Tirboye, bringing schoolchildren, teachers and mentors together to overcome formidable obstacles to education and food security through modern agricultural techniques. During this hot season, the clay soil in Tirboye becomes so baked, that after breaking it apart with pick-axes, the resulting chunks of earth are literally pulverized to create a texture suitable for planting.
In a community where the children have never seen, let alone tasted, a tomato, carrot, or melon, the photos featured on their seed packages act as a strong motivator for the arduous and intensive task of planting a garden in the scorching sun. Our five women mentors, who each sponsor five local at-risk girls, will be assisting the hired gardener and school staff in installing a year-round crop-producing plot from land traditionally used only three months during the year. A seed nursery is also being installed to ensure continuity of crops regardless of seed availability. After the first harvest of crops that include moringa tree saplings, a source of the most nutritional edible leaf in the world, fruit trees, a lucrative cash crop, will be planted along the outer edge of the garden, enclosing this future pocket of paradise. The community has also expressed interest in cultivating fruits such as mango, guava and papaya.
The Tirboye school community and mentoring support system are at the start of growing a miraculous mirage that will soon flourish, supplying undernourished students with vitamin-rich vegetables and fruits at the edge of the vast Sahel desert. With cash crops to support the school, the garden will foster the growth of the school, enlarging its capacity to provide the foundation for an academic education while serving as a living classroom for lessons in food security that will endure over generations for this subsistence farming community.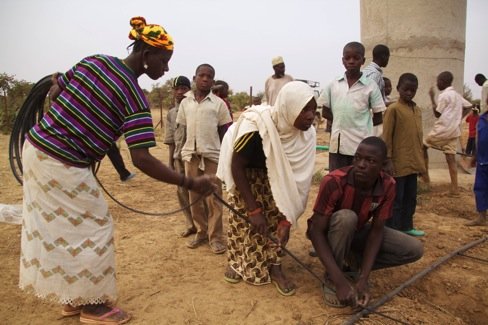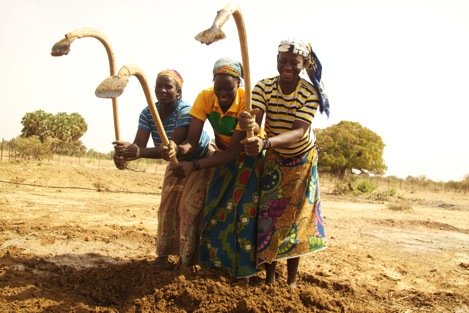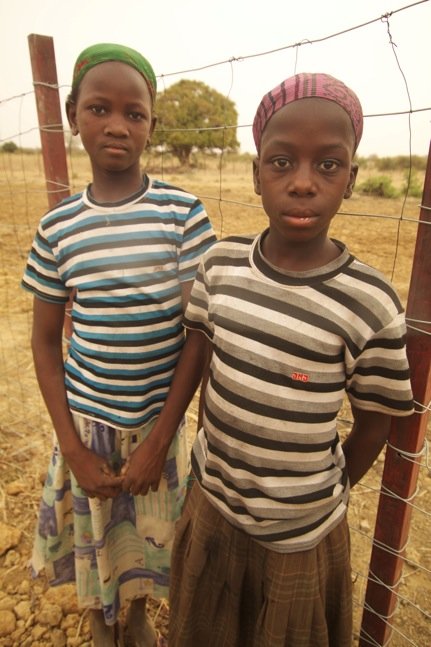 Links: