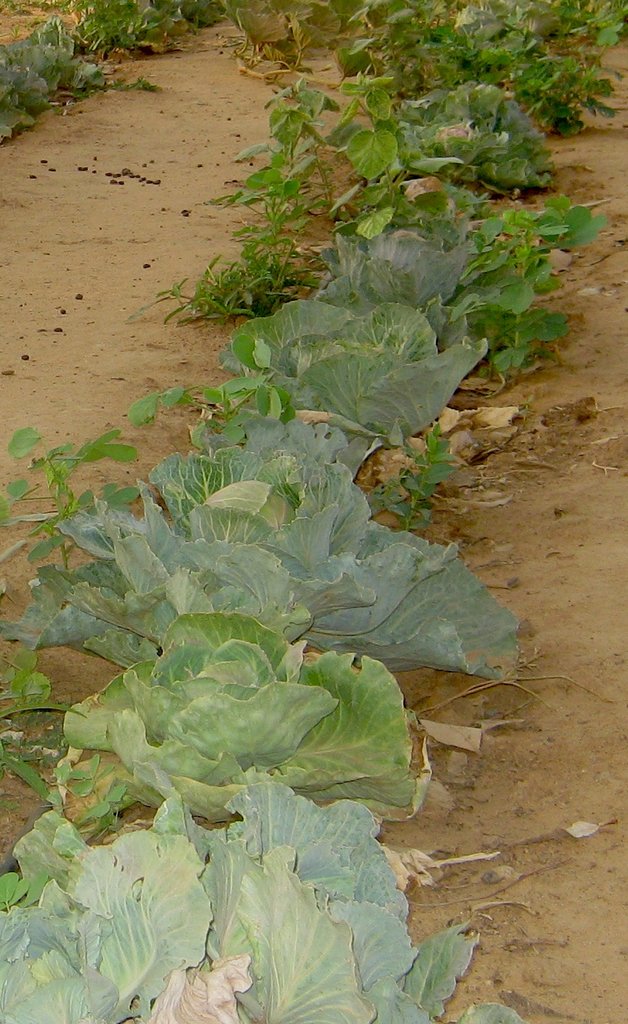 Dear Friend,
Until recently, RAIN solely worked in the Agadez region of Niger, the heart of the nomadic desert. Due to expansion and growth (in great part because of friends like you), RAIN has been able to answer requests for gardens from communities in the Tillaberi region. Tillaberi is a densely populated region of 2,200,000 people, located a four hour drive away from the capital, Niamey. Communities in Tillaberi are among the most food insecure in all of Niger, yet many receive little or nor assistance.
The five RAIN partner communities in Tillaberi are Lemdou, Tagantassou, Tangouchman, Bonfeba, and Ingui. Unlike Agadez, which is nearly all desert, Tillaberi borders the Sahel region, which has areas of green land, more conducive to agriculture. A primary goal of our market gardens is to build skills and improvements in sustainable communal agricultural practices. These remote pastoral communities have little experience in agriculture. In Niger drought is common – during times of drought pasture land is sparse and nomadic herders lose their animals – often their only source of food and livelihoods. They must gain skills raising crops to ensure future food security.
Skills which we seek to improve include community organization, building fences, installing and learning drip irrigation practices (new to much of Niger), biological pest control, crop rotation, sharing knowledge, harvesting, food storage and transport, marketing skills, and evaluating outcomes.
Each garden comprises four parties that work together - a monitoring committee, the master gardener, RAIN staff, and most importantly, individual community members themselves. Together with the monitoring committee, RAIN staff will visit each market garden to assess progress, evaluate if the garden has reached self sustainability, and engage in dialogue for feedback. The master gardener instructs the community on how to install, maintain and harvest the crops, and monitors the drip irrigation systems. The lion's share of contribution comes from the community - the parents, teachers, and leaders who come together and plant the garden, build fences, install the irrigation, and harvest and prepare the produce.
One 1,000 square meter garden with drip irrigation can produce almost three tons of produce in a single growing season. This year, the Lemdou market garden produced 80kg of melons, 10kg of corn, 8k of tomatoes, 11kgs of lemons, 60kg of cabbage, 70kg of salad greens and 41kgs of potatoes, among other crops. The garden has created two months of meals for 146 students at the school, and generated 40,000 fcfa ($80) in school supporting income, which goes a long way in Niger.
Some RAIN market gardens are incorporating poultry for the first time, such as at Tagantassou, providing sources of protein through the eggs and meat for the children.
In Niger, the next few months are know universally as "the hungry season." Not so for RAIN partner communities in Tillaberi! The families of these five villages extend their hearts and hands in gratitude to you for the important role you play in making food security a reality for them. Tanmeert.