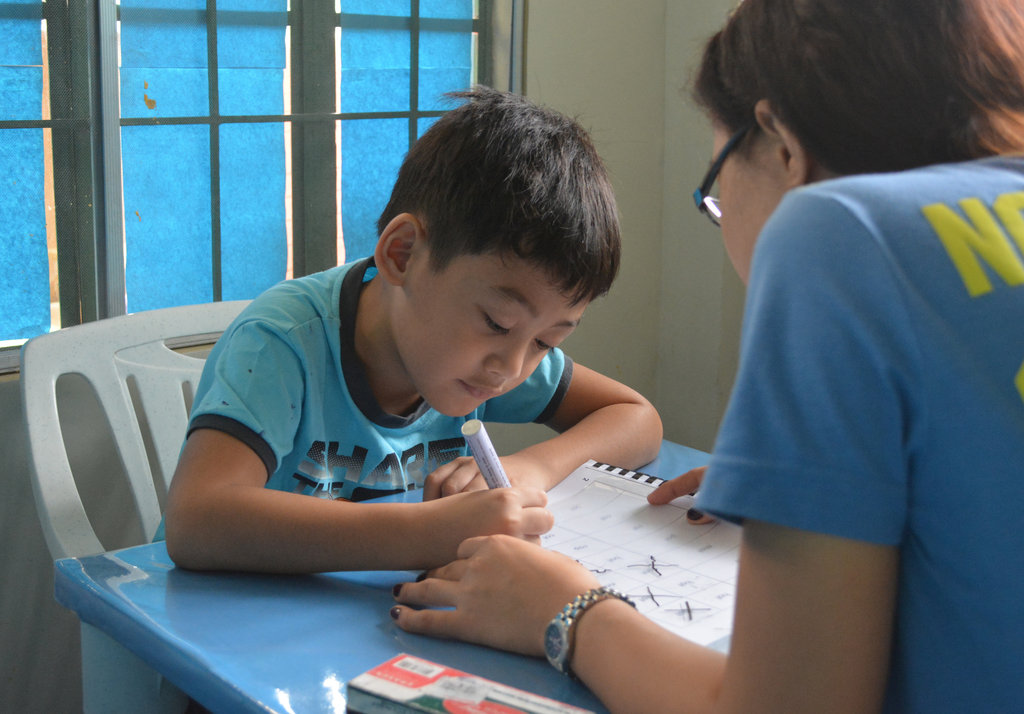 Thanks to your generous donations the Aram Learning Studio in Tacloban is now well on the road to recovery after being devastated by typhoon Haiyan.
In the first few months after Haiyan your support allowed us to repair the damage caused by the typhoon, and enabled us to re-equip the school with all the learning materials it needed to re-open.
Since then we've been continuing to support the Aram Learning Studio by helping to pay teachers' salaries and other running costs, like electricity to keep the lights on!
Thanks to you this support is allowing the school to provide education and therapy to some of Tacloban's most of vulnerable kids - those with developmental difficulties. Without you the needs of these kids would have been overlooked in the aftermath of Haiyan.
This month, there's even more good news from the Aram Learning Studio. With the situation now stabilising in Tacloban many of the kids parents are now able to contribute to the school's running costs. This means the school is becoming financially sustainable and that we're able to scale back our own support.
We'll be staying involved with the Aram Learning Studio and helping where needed, but this is likely to involve further investments in infrastructure rather than supporting running costs.
As a result we'll now be folding this project into our larger work to Support Education in Tacloban. From now on reports for the Aram Learning Studio will be sent through that project.
As always, if you ever have any queries about how we're using your donation, please don't hesitate to email Emma@IDVolunteers.org. I would be delighted to hear from you.