Project Report

| Apr 16, 2014
"I started this school with one classroom and an office space borrowed from my mother in law"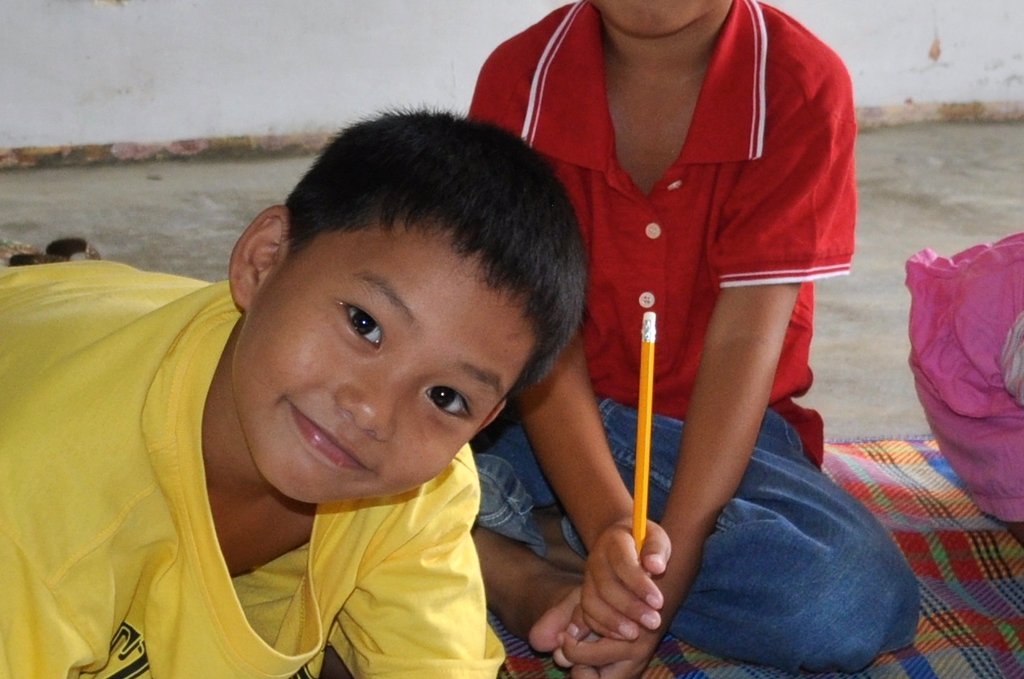 First of all, thanks so much to everyone who gave on February 12th! Your donations have inspired hope in the Philippines and allowed us to continue supporting the Aram Learning Studio.
We'd also like to apologise for the long delay between our updates. Although Typhoon Haiyan struck over four months ago, communications are still very difficult. Our team doesn't have power much of the time, and getting information out is a challenge. We're actively seeking solutions so that we can update you more regularly, but until then we hope you'll bear with us!
Our work with Aram is rapidly expanding. The school's founder, Charina, wrote this letter expressing her gratitude for re-opening the school. She's thanking our organisation – IDV – but we wouldn't have been able to help Charina without you.
"Teacher Firie and I started this school with one classroom and an office space borrowed from my mother in law. As more parents have approached us, the school has grown.
The typhoon dealt us a new set of challenges. Even with our own personal challenges, we recognized the school's special role in helping the community. [I left right after the storm, but] I soon went back to Tacloban to help clean the school. It was the Universe's way of answering us when [IDV staff] Dave and Dagmara…found out about the school.
Firie and I were getting ready to start, once again, with just a single classroom. IDV gave us the chance to reopen as a fully functioning school. Because of this, we can hope to move ahead with the children."
Charina has big plans for the future. Working with a larger organisation called "The Center of Blended Learning" she wants to expand the school and start holding seminars to help main-stream schools manage students with special needs.
But Charina also has concerns about the future. "Many first response aid will be removed soon. Stability of livelihood is a challenge of many."
With your support, we'll keep the Aram Learning Studio's teachers employed and expand the school. These ambitious plans have the power to change children's lives in Tacloban – but they won't be possible without you.
Today, and today only, your gifts to the Aram learning studio will be matched by 50%. Your gifts will fund teacher's salaries, construction to expand the school, more school supplies and enriching therapy for kids with special needs.
Please give what you can so that Charina can keep supporting the community's most vulnerable kids.
Thanks so much, and – as always – if you have any questions about how we're using your donations please don't hesitate to email Emma@IDVolunteers.org.