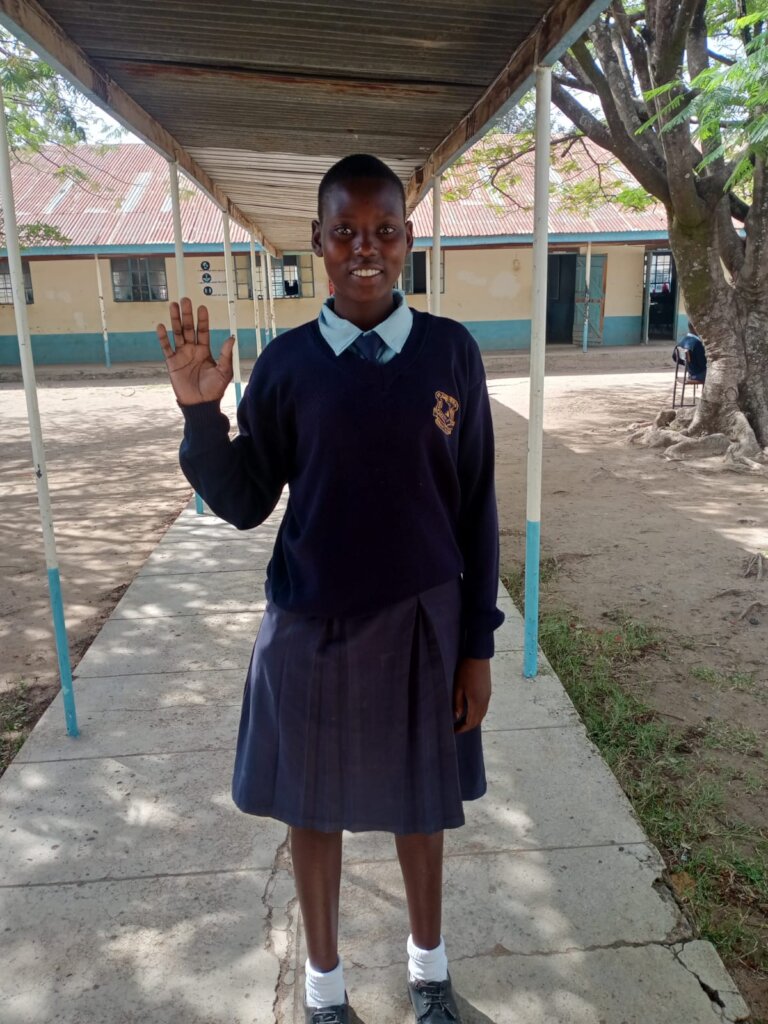 I would love to share the story of one of our kids in the high school. We currently have four high school students in our program and we celebrate that they are on schedule to graduate in December!
Penny is one of the twelve kids that we are taking care of at our orphanage since 2012. She lost her parents to HIV/AIDS. Before we took her, she was living with her aging grandmother together with her three siblings. By her being the first born, the family was depending on her, so she was washing people's clothing and working on a farm to get money so that she could take care of her family. She would miss school frequently due to her responsibilities, her home life and also the lack of school fees.
After hearing all of her story, we decided to give her a change at our orphanage so that she would have an opportunity to learn well, eat well and grow to meet her full potential in life. With love and support, she is thriving and making an effort in school to eradicate the poverty that exists in her family. Penny acknowledges and is very thankful for seeing her through her journey of education.
Penny will be sitting for her final exams (Kenya Certificate of Secondary Education) in December and she is working so hard so that she will have a chance to join university so that she can pursue her dream of becoming a nurse.
On behalf of Restoring Hopes, I would like to say a BIG thank you to the American Foundation for Children with AIDS for your generous support of our kids. You are not only helping them, but helping the entire community through their education. Thanks for touching lives and sparking hope to our kids.
Everyone here at the American Foundation for Children with AIDS, and our partners in Africa, thank you for your continued support of this important project. If you would like to learn even more about this project and others, please contact Tanya Weaver at tweaver@AFCAids.org.