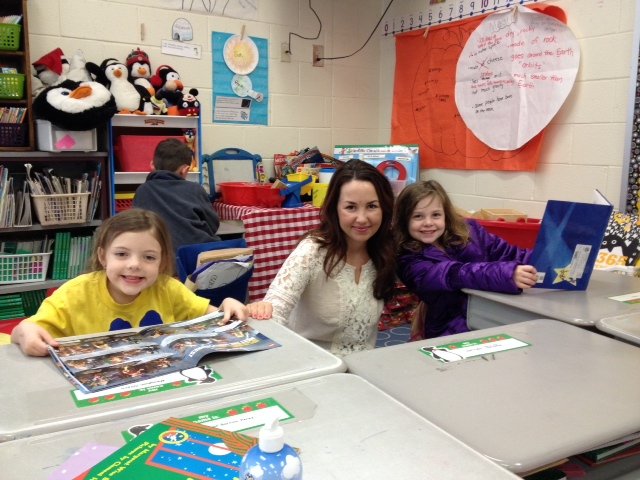 Thank you again for your support of the 2014 School-2-School program!
With this report, we'd like to introduce Andi Webb and the Alderman Road Elementary school in Fayettville, North Carolina. As part of our 2014 program, Creative Learning has partnered Ms. Webb and the students at Alderman Road with the Sukma Bangsa school in Aceh, Indonesia. The Sukma Bangsa School, one of our partners in the 2013 School-2-School program; was founded for victims of the 2004 tsunami as well as victims of Aceh's internal conflict.
Andi Webb is an award winning K-5 Instructional Coach for all subjects. She has been teaching at Alderman Road, a Title I School with 631 students, since 1999. Ms. Webb was named Alderman Road's Elementary Teacher of the Year (2012) as well as North Carolina's Elementary Social Studies Teacher of the Year (2012). Ms. Webb explained that last year Alderman sought "to integrate more global instruction into our curriculum. Each grade level focuses on a particular continent with the hopes, that by the time our students leave elementary school, they will have a firm foundation for future social/global studies and a strong understanding of cultures different than our own." In her current administrative role, Ms. Webb sees the opportunity with this School-2-School partnership to gain a high level of teacher buy-in into these learning objectives and for teachers to have "real people to understand and teach our children about instead of simply reading about people and places in books."
At the time of this report, Ms. Webb and Victor Yasadhana, the Director of the Sukma Bangsa school, are planning the schedule and content of the skype sessions between their schools. They are considering exchanges that involve history and culture lessons, parallel science Olympiad projects, and parallel "Go Green" clubs. In addition, Ms. Webb will do some virtual teacher training with Sukma Bangsa's teachers as well as in-person training when she volunteers in the Aceh school later this year.
As part of this partnership, Alderman Road will be raising funds to help Sukma Bangsa grow their "American Corner" library, a project that was started with last year's S2S partnership with T.W. Browne Middle School in Dallas, Texas. With this fundraising effort, Mr. Yasadhana of Sukma Bangsa has requested that Alderman Road collect and purchase used books -- from story books to non-fiction -- that can help introduce American culture to their students, as well as documentary movies and audio CDs about US History. Ms. Webb will be setting up a fundraising site in the next two weeks, and we will post a link to that site on the America's Unofficial Ambassadors Facebook page and blog.
In other School-2-School news for this reporting period, Creative Learning is continuing to search for a strong American partner high school or middle school for our second 2014 partnership, this one with the Carter Academy of Bangladesh. We expect to make an announcement on this partnership in the next month and will post an update on our Blog and Facebook page as well as send out a special short report to our supporters.
Thank you again for your support of this valuable program!