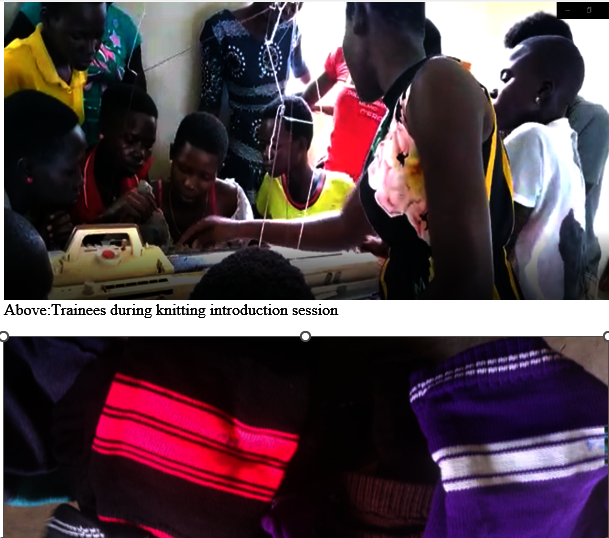 Educate 150 girls' project is still progressing well. Though, Covid-19 has left many families in hardship.
It is estimated that economic recovery from the pandemic may take a minimum of five years for most families.
As schools reopened, able families managed to return their children to resume formal education. The less privileged girls whose parents cannot afford school fees and recovery requirements demanded by schools have remained at home and some of them joint informal learning.
FOWAC effort to ensure that those unprivileged girls attain lifetime skill for their livelihood is the major focus for now.
As planned,15 girls have been identified and are being assessed to start training in mid-month of February.
Training packages are: Designing, Knitting, Sawing, Shoe making and, Craft bag designing. Some schools and parents are now buying pullovers from the girls.
Challanges: training is quite costly because the training machines often get broken and need to be repaied.The girls trained and those who will still undergo vocational skills training require more training equipment and start up tools. Our target is to raise more fund to repair the broken machines, buy new ones for those that cannot be repaired and support some of the very vulnarable girls especially girls with disability.
Thank You for all your Donations to FOWAC.
Links: