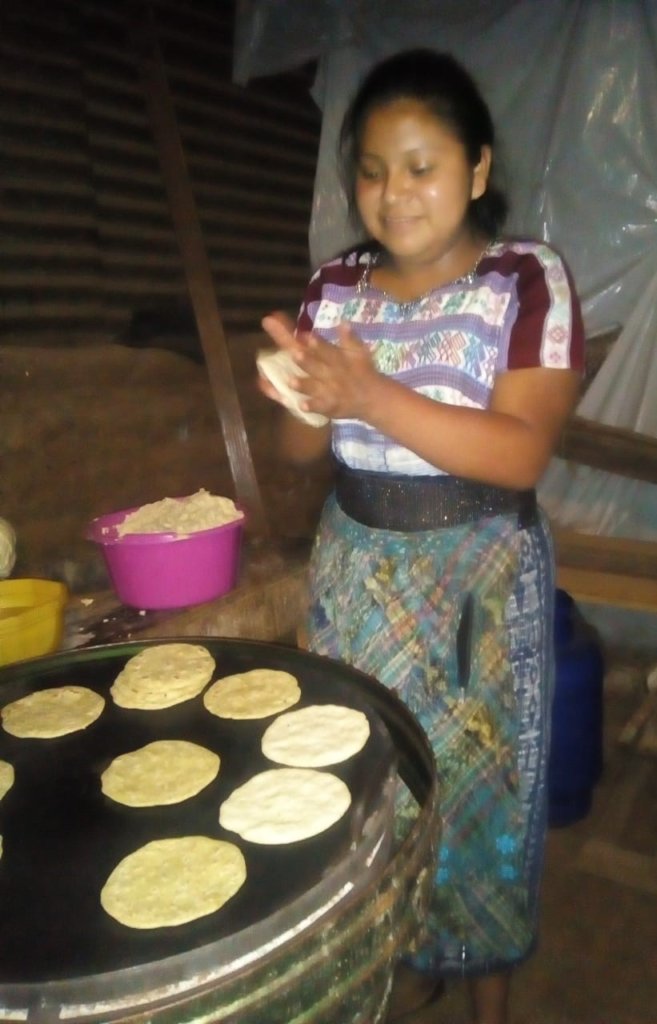 The corona virus pandemic has affected our entire program in Guatemala. The schools are closed. The students in the scholarship program are at home. They have been affected in different ways. Margarita reports below on how the pandemic has affected her and her family.
"Well, in my studies I'm doing well. We have not gone to school for a year. The school is sending me assignments. In literature and philosophy, I will be turning in all my assignments. I already have sent most of my other projects in. I only have one assignment left to do. I do not understand it. I asked my teacher about it, but he has not responded yet. That is the only assignment I have left to close out the second period."
"In my family, thanks to God, we are in good health. I will tell you that in my family, we grow corn. We already planted it and it's growing. I do chores and I cook meals since I am at home. If I am doing my assignments, my mom does all the chores and cooks the meal."
"At my house, we are digging a well. The public water does not arrive here, so my family thought of digging a well. It is now about 10 and a half meters deep."
"The coronavirus has affected my community. Here in San Jose Poaquil there are now seven positive cases of coronavirus. Of these seven, three are my neighbors. They live half a block away. There are many families in quarantine. My family is affected. We cannot work or sell because they suspended the market. Three people in my family no longer have work. We cannot do anything for the time being."
Thankfully our staff has been able to adapt to the situation and they are working from home and keeping the programs going. Everyone, both students and staff, deserve a heartfelt thanks for adapting to the circumstances and doing what needs to be done in this diffcult time.