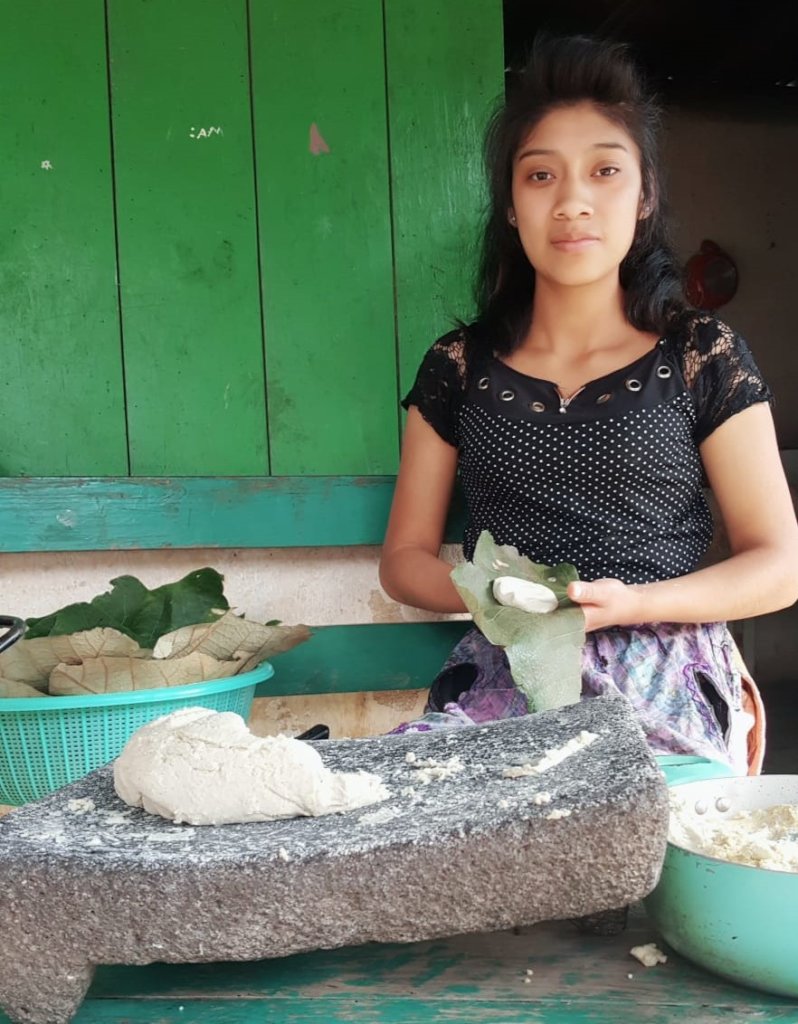 The COVID-19 pandemic has affected Guatemala as it has the United States. The Guatemalan government has taken very strict measures to control its spread. There is no public transportation, schools closed, markets curtailed, and traveling between states is prohibited. Alicia, a student in our program studying bookkeeping, shares how this has affected her and her family.
Alicia shares about her studies.
"Well, right now in my studies I can't go to class. I am taking classes through a WhatsApp group on Saturdays from 8 until 11 in the morning. It's a bit difficult because it's not a lot of time for the teachers to explain to us how we need to complete the assignments."
"We completed our first lab from our homes. The teacher sent the exercise one day. The next morning, I turned it in. It was an entire project, so I was happy to be able to complete it. We had to create an inventory, a daily ledger, a general ledger, payroll, sales and purchase ledgers, and a balance sheet. We are completing the exams for the second period next Saturday. I will be studying to get good grades."
About Her Family
My family finds themselves well, thanks be to God. Right now, we are experiencing some very difficult moments financially. We cannot sell our flowers and we have had losses. Nevertheless, my dad continues maintaining the flowers. He does not want to abandon them.
Her Community
"This virus has affected my community a lot because here the people live on what they grow. Since they are not opening the markets, they can no longer sell their products. This has greatly affected the finances of everyone. We have also been very affected in my family because the prices of basic foodstuffs have increased. We cannot buy food because we no longer have income. We are not able to sell our flowers. We are praying that this virus does not keep affecting everyone."
"Before the virus arrived, I was working with a lady, helping her do her housework. She told me that she no longer had the money to keep paying me. When everything with the virus passes, she would call me so I could help her once again. I am left without work. Since then I have been at my house, helping my mom do housework. I also help my dad weed the flowers. When I am done, I begin doing my schoolwork. This is how it has affected us all."
Candelaria is coordinating program from her home. Each of the young women has opened a bank account and she is depositing their scholarship in the account monthly. She has set up a WhatsApp group for their monthly meetings. They all are adjusting to what has become the new normal. We are thankful that we have been able to maintain the program under the circumstances.