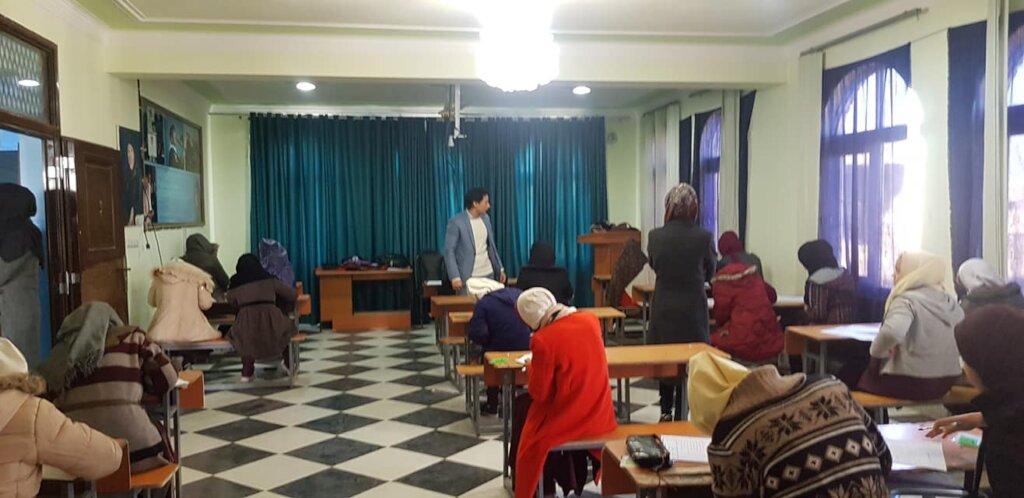 DONATE between April 3-7 Little by Little campaign – Eligible donations up to $50 will be matched at 50% per unique donor per organization. You can donate to CHI and AIL and get match and donate more than $50 but over $50 will not be matched.
The students at the private Yacoobi high schools in Herat and Kabul receive a comprehensive, high quality education. The female scholarship students would not be able to attend such a school without the financial aid your gifts provide. Part of the school year includes annual exams which have just taken place,as well as regular testing during the rest of the year.
Some scholarship students are part of the two year- long leadership project which has 50 (25 female) high achieving students. These students learn English, leadership and management skills, self- confidence, public speaking and presentation skills. They go on field trips to offices, libraries and other sites. The students also do community engagement, visiting hospitals and doing environmental clean-up.
Following on from high school, many school graduates will go on to join the AIL Youth Club which has over 100 members, half of them female. The club provides opportunities for the growth of social activists, scientists, writers and academically minded youth ages 19-26. They learn about good citizenship, democracy, advocacy, creativity, problem solving, teamwork, conflict management and more. The females recently held their meeting via zoom and the males held an in-person meeting.
Thank you for your support for the education of Afghan girls and young women.