Project Report

| Jul 18, 2019
Bonus Day Today! Yacoobi School wins Award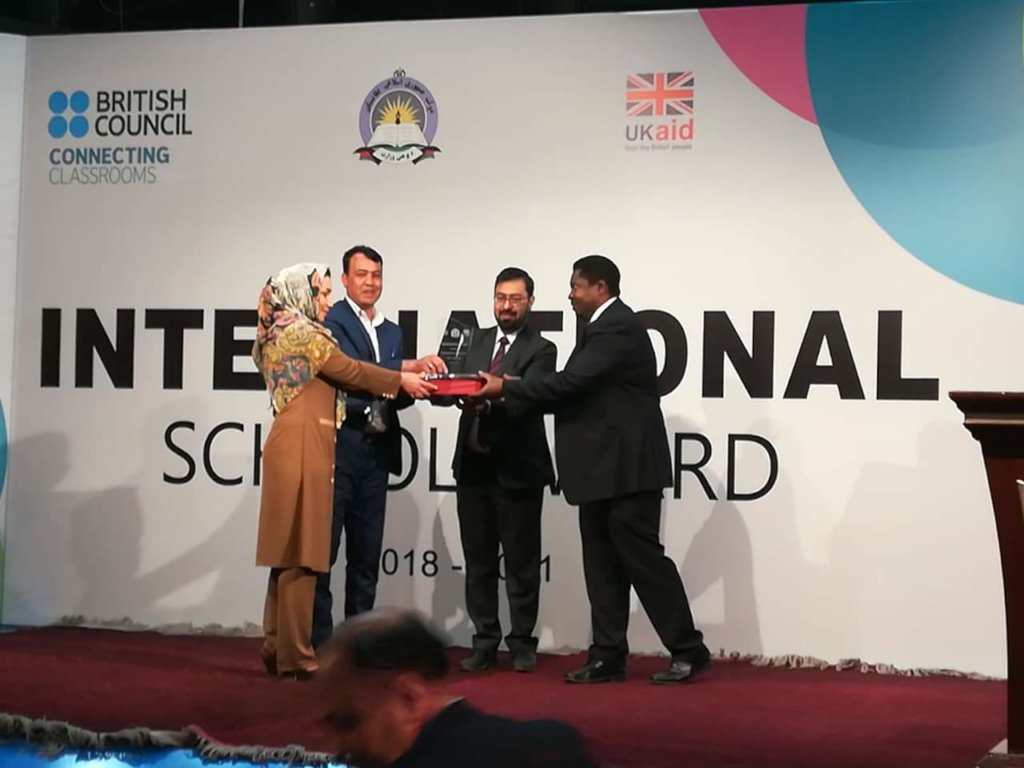 Matching Funds available TODAY ONLY!
$100-499 donation 15% match/$500-749 donation 30% match/$750-1000 donation 50% match
You can donate to CHI and AIL and get a match for both.
New monthly donations (active 4 months) up to $200 per donor per project get 100% match!
Recently, the Professor Sakena Yacoobi High School, Herat won an International School Award from the British Council. The awards go to schools that demonstrate a commitment to developing global citizens by embedding internationalism throughout the ethos and curriculum of the school.
The Director of the British Council, Afghanistan said: "This globally recognized accreditation helps enrich learning & improve teaching by guiding international learning activities, from introducing international education into the curriculum to embedding it within school culture."
All the students and staff were thrilled that their schools received this honor. The scholarship recipients are doing well. They know without assistance it would not have been possible for their families to afford a quality education for them.
Thank you for your support.
SDG Goal 4 – Ensure inclusive and equitable quality education and promote lifelong learning opportunities for all.