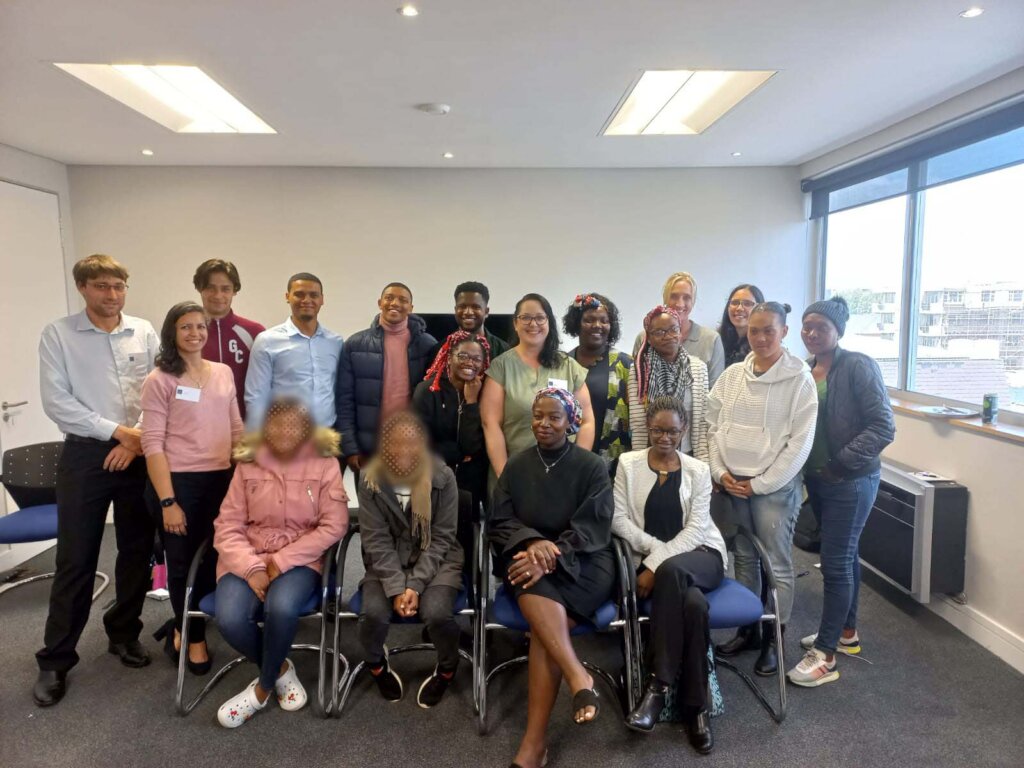 It's been a busy few months - we have lots of new and exciting things happening in the UK and South Africa. Here is an update of what has been happening in South Africa over the last few months:
Netto Workshop
Netto hosted a fantastic workshop for SAYes mentees, in support of The Financial Planning Institute South Africa's MyMoney123 Programme. Their team shared their respective responsibilities at Netto Invest; talked about financial planning; and showed mentees how best to manage their personal budgets.


Mentee profiles
New profiles are added to our website blog each week. In each profile, we learn about mentees, and their journey with our mentoring programme. Recently added, are Gaynor and Paula.


Nike Mentor/Mentee
SAYes continue to work closely with Nike supporting Mentors and Mentees on the Nike e-mentoring programme. We publish their monthly Mentor/Mentee interviews which you can read on our newsletter or on our social media platforms. The first cohort of mentees will graduate soon.


Nike EMEA Partner Summit
We were delighted to be invited to attend the Nike EMEA event at their European HQ. It was great to meet some of the Nike mentors in person.


The Alumni organised another fantastic Making Connection event on the 14th October. They teamed up with Lourdes Cafivela, who talked about what Care Experience looks like in Namibia.
Everyone is welcome to these events. Invitations and links to sign up are posted on our social media, or can be emailed to you.


Child and Youth Care Partnerships
We are looking forward to working with child and youth care partners again in 2023: SOS Children's Villages; South African Children's Home; St George's; St Michael's; Girls and Boys' Town.


Best Wishes and thank you for your continued support.
Michelle Potter
Executive Director and Co-founder, SAYes